Edenville, MI Dam Failure Lawsuits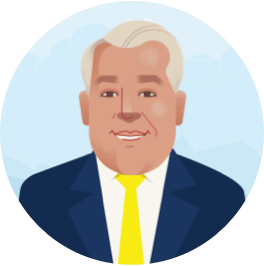 Find out if you are eligible for a dam breach lawsuit
Take our
free
quiz so we can figure out the best way to help you
Begin quiz
Click here for a downloadable of the filed complaint.
Thousands of residents and businesses in Edenville, Sanford, and parts of Midland have been forced to evacuate following a pair of catastrophic dam failures. The devastation – like something out of a horror film – is expected to cause record flooding in parts of central Michigan.
The Edenville Dam and the Sanford Lake Dam both gave out on the same day, prompting Governor Gretchen Whitmer to declare a state of emergency. The timing couldn't be worse, as mid-Michigan – like the rest of the world – contends with the ongoing coronavirus pandemic.
You may have lost a home, a business, or endured significant property damage due to the dam failures. If so, know that there's someone looking out for you. 
The Morgan & Morgan family is here for yours in this most difficult time.
What Can I Do To Stay Safe Right Now?
First things first: It's important that you and your family are safe. The city of Midland has asked approximately 10,000 residents to evacuate as the flooding worsens. If you are in the area but unable to stay with family or friends, you can head to one of the following shelters:
West Midland Family Center - 4011 W. Isabella Road

Midland High School - 1301 Eastlawn Drive

Bullock Creek High School - 1420 S. Badour Road (pet friendly)

Coleman High School - 4951 N. Lewis Road

North Midland Family Center - 2601 E. Shearer Road (pet friendly)
Who Is Responsible For the Dam?
You're likely wondering who is responsible for all of this damage. Generally speaking, the owner of a dam is responsible for its upkeep. If they fail to repair, maintain, or operate the dam safely, they may be liable for any ensuing damages to:
Homes

Businesses

Roads

Highways

Utilities

Transportation

Farms

Other Essential Services
In 2018, federal regulators determined that Edenville Dam owner Boyce Hydro, LLC displayed a "long-term failure to comply with dam safety and other requirements." They revoked the company's license out of concern that the spillway couldn't pass sufficient water to avoid failure during a historic flood. After days of heavy rain, the dam collapsed.
Can I Sue the Owner?
If you suffered personal or financial harm as a result of the dam failures, you may have grounds for a lawsuit against the owner. Provided the owner failed to act in a reasonably safe and prudent manner given the circumstances, they may have been negligent – that is, legally responsible for the outcome. 
Negligence can be established through records of inspections, lack of compliance with local and state regulations, and other evidence. The attorneys at Morgan & Morgan may be able to help.
Contact Morgan & Morgan
If you were a victim of the Edenville and Sanford dam failures, contact Morgan & Morgan. You could be entitled to compensation for your hardship.

Our attorneys offer free case evaluations, and we don't get paid unless you win. Contact us today.
Client Testimonial Videos
Lawrence F.
Homeowners Insurance
Patti P.
Premises Liability
Chandler Parsons
Auto Accident
Todd E.
Homeowners Insurance
Monty W.
Workers' Compensation
Lloyd T.
Workers' Compensation
Jazzmine A.
Birth (Medical Malpractice)
Christine C.
Medical Malpractice
Betty H.
Hurricane Insurance
Free Edenville, MI Dam Failure Lawsuits Case Review
Share your experience and we will call you
or Call Now