$15 Billion+ Won
•
800+ Lawyers Nationwide
•
The Fee is FreeTM, Only Pay If We Win
•
America's Largest Injury Law Firm
•
Protecting Families Since 1988
•
Uber Accidents
Thanks to Uber and other ridesharing services, the taxi is increasingly a thing of the past. If you need to get somewhere quickly and don't have a car handy, chances are, you navigate to the Uber app on your phone and order a ride. Yet while Uber may be a more affordable and convenient means of getting from Point A to Point B, the same risks of entering a vehicle apply: An accident can happen no matter how close or far you are from your destination. This prompts the question: What happens if you get hurt as a passenger in an Uber-affiliated vehicle?
Morgan & Morgan
Recovering Compensation Following an Uber Accident

If you suffer an injury in an accident while riding in an Uber, you have several options to recover compensation. If the Uber driver was at fault for the accident, you may be able to file a claim against the driver. However, this may not be the best option. It may be difficult to collect damages if the driver has only a personal car insurance policy: The driver must have a commercial auto insurance policy or a personal injury policy with a provision providing coverage for ridesharing. The good news is, you may be covered by Uber's liability insurance and bodily injury policy, which covers up to $1 million in damages per accident.

If the other motorist was at fault for the accident, you may need to make a claim against their insurance carrier or sue them to recover compensation. In certain situations, you may make a claim against Uber itself, but because the company's drivers are considered contractors rather than employees, it's difficult to hold Uber liable for the actions of its drivers.

Safety Concerns With Uber

Uber recently unveiled Jump scooters, which can be found on the company's app. Unfortunately, these devices have proved dangerous in some instances, as was the case for an Atlanta woman who was thrown from the electrical device due to purportedly faulty brakes. The woman suffered serious neurological problems, required 15 stitches to the head, and underwent reconstructive facial surgery.

Meanwhile, in its long-awaited safety study, the ridesharing company disclosed an alarming incidence of sexual misconduct. In fact, there were 3,000 reports of Uber-related sexual assault in the United States last year, underscoring a major safety concern for riders everywhere. The report, which divides sexual misconduct into more than 20 categories, revealed 235 alleged rapes last year and thousands of reports of assault ranging from unwanted touching and kissing to attempted rape.

Whether you were the victim of an injury in an Uber passenger vehicle accident, suffered an injury on a Jump electric scooter, or were the victim of unwanted sexual advances by a driver or fellow passenger, the Uber injury lawyers at Morgan & Morgan are here to help. Let us navigate the complex litigation process, identify the party responsible for your injury, and help you recover compensation for your medical costs, lost wages, pain and suffering, and more. Schedule a free case evaluation now to get started.
Hear From Our Clients
We've helped over 300,000 families across the United States. See what they have to say.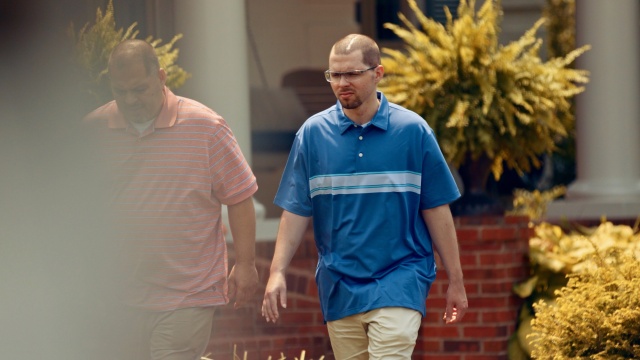 Our Personal Injury Lawyers
Have Over 55,000
5-Star
Reviews
They were caring and concerned about my case. They fought harder then I had intercepted. Communicated in many ways to make sure I understood. Thank you.
Georgia
Workers' Compensation
The staff was amazing, they treated me with the utmost respect and professionalism. Kept me informed every step of the way about my case. Always asked how I was doing and was prompt with responding to any of my questions or concerns. They are a great team!
Antonia
Premises Liability
Morgan and Morgan is truly the best law firm! PERIOD! You could consider yourself blessed when they take your case. Immediately, you can breathe. Anxiety goes from a 10 to 0! I needed them 3 TIMES! I wish I didn't have to hire an attorney but my family and I were blessed. We won every single time! Insurance companies truly know that they will take it to court! I got settlements for all 3 lawsuits. Never stepped a foot into a courtroom. Thank you so much Morgan & Morgan!
The entire Morgan & Morgan team, including my case manager Michelle Hill, have been a blessing! From the first phone call I made to them, they have been extremely compassionate, very helpful, and 100% professional. I would recommend Morgan & Morgan to anyone because THEY CARE!
Results may vary depending on your particular facts and legal circumstances.
See More
The Fee is FreeTM Only Pay If We Win.
Submit a Free Case Evaluation
You can find out if you qualify immediately.
Get a Call From Us
Our specialists will walk you through your case and collect all the right information to win your case.
Let Us Get to Work
Our specialized attorneys will handle every step of your case from start to finish. You don't pay until we win.
Call Us Now
See Our Nationwide Results
We've won over $15 Billion for our clients in cases of all types. Let us work hard for you.
$28,450,105
Medical Malpractice
$8,800,000
Premises Liability
$1,331,245
Social Security
Results may vary depending on your particular facts and legal circumstances.
Last updated on
May 02, 2023