$15 Billion+ Won
•
800+ Lawyers Nationwide
•
The Fee is FreeTM, Only Pay If We Win
•
America's Largest Injury Law Firm
•
Protecting Families Since 1988
•
Jet Ski Accident Attorneys
Riding jet skis and other personal watercraft can be dangerous whether you are in salt water or fresh water. Circumstances ranging from unexpected bad weather to the negligence of others to lack of knowledge and training could cause someone to have a jet ski accident. In most cases, people rent the vehicles from establishments on the lake or beach. The employees often give you very little training, and if you're not experienced enough on a jet ski or it's your first time out on one, that could be a recipe for disaster.
Morgan & Morgan
No matter how experienced you are at riding personal watercraft, you should always wear a life jacket. If an accident leaves you unable to swim, it could save your life. Types of mishaps include:

Being hit by someone speeding
Being hit by someone not looking where they're going
Being knocked off by a large wake
Not knowing how to properly operate the craft
Not knowing how to read sea and lake conditions, especially when a surprise storm hits
Being under the influence of drugs or alcohol while operating the jet ski
Getting hit by a rogue wave
Grounding the jet ski on a sandbar or the beach
Negligent supervision
Being hit by someone else on a personal watercraft or boat who is intoxicated
Not knowing and/or following boating and safety laws

Because you are riding close to the water on a personal watercraft, the risk of injury or death is higher than if you were in a boat.

Compensation for Injuries

If you are hurt in a boating or jet ski accident, you may be entitled to compensation. Depending on the circumstances, you could be entitled to:

Repayment of medical costs associated with your injuries
Future medical costs for any ongoing medical treatments such as additional surgeries, therapy and follow-up doctors' appointments
Lost wages for the time you were not able to work because of your injuries
Future lost wages for the time you are not able to return to work
Pain and suffering
Loss of companionship if you are not able to do the things you normally would with your family
Loss of consortium if you are not able to have a sexual relationship with your spouse
Reimbursement for damage to personal property for repairs or replacement
Punitive damages

Noneconomic damages such as pain and suffering are available only if your injuries are long-term or if you lost a loved one in a jet ski accident. Punitive damages are awarded only if the defendant caused your injuries because of gross negligence or their actions were intentional with the intent to harm you.

Contact a Watercraft Accident Lawyer

Morgan & Morgan is a family law firm, and we treat every client as a member of the family, handling their cases personally. And we get paid only if we win for you — we never charge by the hour. With more than 800 attorneys nationwide, we have the resources and reach to provide you the best service possible. If you were injured or lost a loved one in a jet ski accident, contact Morgan & Morgan via this form for a free case evaluation.
Hear From Our Clients
We've helped over 300,000 families across the United States. See what they have to say.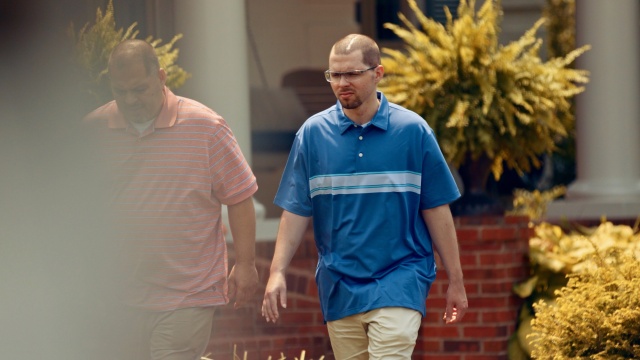 Our Personal Injury Lawyers
Have Over 55,000
5-Star
Reviews
They were caring and concerned about my case. They fought harder then I had intercepted. Communicated in many ways to make sure I understood. Thank you.
Georgia
Workers' Compensation
The staff was amazing, they treated me with the utmost respect and professionalism. Kept me informed every step of the way about my case. Always asked how I was doing and was prompt with responding to any of my questions or concerns. They are a great team!
Antonia
Premises Liability
Morgan and Morgan is truly the best law firm! PERIOD! You could consider yourself blessed when they take your case. Immediately, you can breathe. Anxiety goes from a 10 to 0! I needed them 3 TIMES! I wish I didn't have to hire an attorney but my family and I were blessed. We won every single time! Insurance companies truly know that they will take it to court! I got settlements for all 3 lawsuits. Never stepped a foot into a courtroom. Thank you so much Morgan & Morgan!
The entire Morgan & Morgan team, including my case manager Michelle Hill, have been a blessing! From the first phone call I made to them, they have been extremely compassionate, very helpful, and 100% professional. I would recommend Morgan & Morgan to anyone because THEY CARE!
Results may vary depending on your particular facts and legal circumstances.
See More
The Fee is FreeTM Only Pay If We Win.
Submit a Free Case Evaluation
You can find out if you qualify immediately.
Get a Call From Us
Our specialists will walk you through your case and collect all the right information to win your case.
Let Us Get to Work
Our specialized attorneys will handle every step of your case from start to finish. You don't pay until we win.
Call Us Now
See Our Nationwide Results
We've won over $15 Billion for our clients in cases of all types. Let us work hard for you.
$28,450,105
Medical Malpractice
$8,800,000
Premises Liability
$1,331,245
Social Security
Results may vary depending on your particular facts and legal circumstances.
Last updated on
May 02, 2023