$15 Billion+ Won
•
800+ Lawyers Nationwide
•
The Fee is FreeTM, Only Pay If We Win
•
America's Largest Injury Law Firm
•
Protecting Families Since 1988
•
Life Insurance
The death of a family member is traumatic and painful. If that person was relied upon to provide financially, the monetary survival of those left behind is at risk. 
That's why life insurance exists. Purchasing a life insurance policy is a decision to try to protect the beneficiaries from financial disaster if the worst should happen. The expectation is that the insurance company will pay the agreed-upon death benefit in exchange for all those months and years of paying the premiums. And the family trusts that their trauma and pain won't be compounded by the prospect of losing their home or not being able to send their children to college. 
And it's not just families. Life insurance policies are also commonly used by businesses to protect themselves financially in the event of the death of a core partner, executive, or employee. 
But insurance companies won't pay the death benefit if they think they can get away with it. And they can be very creative in trying to do so. If that happens, know that you don't have to fight alone for the benefits you need and deserve. Morgan & Morgan insurance recovery group attorneys have fought every tactic these companies attempt, and with the help of an attorney, you'll have a much better chance of a successful resolution. 
Ways They'll Try to Deny 
Depending on the situation and the company in question, the bereaved family or hobbled business may face one or more of the following ploys: 
Retroactive Cancellation: The insurance company will claim that the policy was voided, expired, or wasn't paid for prior to the death.
Death Doesn't Qualify: It will claim that the way the policyholder died is not covered.
Misrepresentation: It will allege that the policyholder misrepresented essential facts about himself or herself in the agreement, therefore voiding the policy. 
This is not an exclusive list. Insurance companies are exceedingly creative because denying claims means more money in their pocket.
Competing Claims
In addition to denied claims, other problems can arise with life insurance. Often, there can be a competing-claims dispute between a newly added beneficiary and the claimant, or a beneficiary who has been removed from the policy and still pursues a claim. Whether an ex-spouse, new spouse, a child, stepchild, friend, or business partner, these situations can be complicated.  Determining the rightful beneficiary and proving their claim successfully can be taxing, painful, and lonely. Morgan & Morgan takes competing-claims cases, and we fight to get our clients the benefits they need and deserve. 
How We'll Fight for You 
To start, a Morgan & Morgan insurance recovery attorney will review your case for free. And if we take your case, it will still be free. We work on a contingency fee basis, which means we get paid only if you win. And free means free — we won't charge you for outside expenses like investigations or expert witnesses. In addition, in many of our cases, we are able to force the insurance company to pay our attorney fees and costs if we win.
Your insurance company won't be happy to hear you've hired us. We have a well-earned reputation for being willing to do whatever it takes for our clients, including going to trial if we have to. 
Our team of experts and investigators will carefully go through the details, circumstances, and fine print of your case and insurance contract. Flimsy excuses and unfounded assertions will fade away, and your chances of getting your benefits will greatly improve. 
Call Us – Don't Give Up
It's important that you call us right away. The faster we get involved, the sooner your case might be resolved in your favor and the less likely you'll miss an important detail that could cause problems if not dealt with in time. 
You don't have to fight alone. When we take your case, we're committing to being there at your side through thick and thin to get you the benefits you deserve, whatever it takes. Call us now for your free, no-obligation consultation.
Life Insurance Claim FAQs
How long is it supposed to take to get a life insurance payment?

The insurance company will usually send out the payment within 30 days of their receiving the death certificate. If they haven't sent out the payment by then, it often means that they are doing further investigation into the death. This could be because of legitimate concerns, or it could be because they're looking for some technicality to justify denying the claim. 

If this happens to you, getting Morgan & Morgan involved might be a good idea. Letting the insurance company know that you have quality legal representation on your side will often serve to accelerate the process of getting that payment sent out. 

I don't think I can afford to hire a lawyer. What should I do?

With Morgan & Morgan, there's no such thing as a person who can't afford to hire a lawyer. Our firm operates on the contingency-fee model, which means we only get paid if we win for you. No upfront fee, no being charged for any kind of costs or expenses during the case. So no matter your financial situation, you can always afford top-quality legal representation. 

The insurance company is claiming that my husband's death doesn't qualify for benefits under the terms of the policy. Do I have a chance of getting the payout?

Possibly. The insurance companies aren't always correct in their assessment, and they're not always so scrupulous. Their version of the story is not the final word. A Morgan & Morgan attorney can dig into the circumstances of the death and figure out if there's a possibility of establishing a legally compelling version of events which will back up your claim. So if your claim was denied, don't give up. 

A factual mistake was made on the application form for my mother's life insurance policy, and now the insurance company is denying a death benefits claim due to "misrepresentation". What can we do?

If more than two years have passed since the application was filled out, denials based on misrepresentation are no longer allowed by law. Additionally, even if less than two years have passed, that denial can possibly be challenged on the basis of ambiguous or confusing language on the policy application. Call Morgan & Morgan for a free case review.
Hear From Our Clients
We've helped over 300,000 families across the United States. See what they have to say.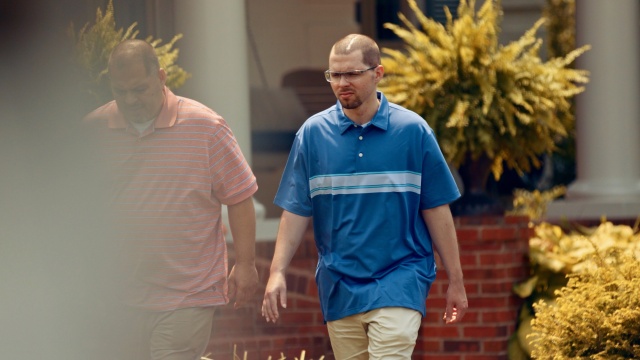 Our Personal Injury Lawyers
Have Over 55,000
5-Star
Reviews
They were caring and concerned about my case. They fought harder then I had intercepted. Communicated in many ways to make sure I understood. Thank you.
Georgia
Workers' Compensation
The staff was amazing, they treated me with the utmost respect and professionalism. Kept me informed every step of the way about my case. Always asked how I was doing and was prompt with responding to any of my questions or concerns. They are a great team!
Antonia
Premises Liability
Morgan and Morgan is truly the best law firm! PERIOD! You could consider yourself blessed when they take your case. Immediately, you can breathe. Anxiety goes from a 10 to 0! I needed them 3 TIMES! I wish I didn't have to hire an attorney but my family and I were blessed. We won every single time! Insurance companies truly know that they will take it to court! I got settlements for all 3 lawsuits. Never stepped a foot into a courtroom. Thank you so much Morgan & Morgan!
The entire Morgan & Morgan team, including my case manager Michelle Hill, have been a blessing! From the first phone call I made to them, they have been extremely compassionate, very helpful, and 100% professional. I would recommend Morgan & Morgan to anyone because THEY CARE!
Results may vary depending on your particular facts and legal circumstances.
See More
The Fee is FreeTM Only Pay If We Win.
Submit a Free Case Evaluation
You can find out if you qualify immediately.
Get a Call From Us
Our specialists will walk you through your case and collect all the right information to win your case.
Let Us Get to Work
Our specialized attorneys will handle every step of your case from start to finish. You don't pay until we win.
Call Us Now
See Our Nationwide Results
We've won over $15 Billion for our clients in cases of all types. Let us work hard for you.
$28,450,105
Medical Malpractice
$8,800,000
Premises Liability
$1,331,245
Social Security
Results may vary depending on your particular facts and legal circumstances.
Last updated on
May 31, 2023