$15 Billion+ Won
•
800+ Lawyers Nationwide
•
The Fee is FreeTM, Only Pay If We Win
•
America's Largest Injury Law Firm
•
Protecting Families Since 1988
•
Funeral Home Negligence
After the death of a loved one, one of the best ways to honor their memory is to ensure they have a respectful burial or cremation. As a result, most people turn to funeral homes, in which they place an enormous amount of trust.
Unfortunately, some funeral homes nullify or even abuse this trust. Whether a result of greed, incompetence, or perversion, funeral home abuse is an insult and an outrage. Thankfully, by filing a personal injury lawsuit, victims can hold funeral homes accountable for their negligence.
If your loved one was neglected or abused by a funeral home, you may be able to recover significant financial compensation. Keep reading to learn how a Morgan & Morgan funeral lawyer can help.
Morgan & Morgan
Types of Funeral Home Negligence

Most cases of funeral home negligence or abuse fall into one of the following categories:

Incompetence (honest mistakes)
Greed, corruption, and/or deception
Sexual perversion

Examples of Funeral Home Abuse

Although most funeral homes carry out their solemn roles without issue, it's completely unacceptable when they fail to do so. Some common examples of funeral home abuse or neglect include:

Improper or inadequate embalming
Commingling of multiple corpses' ashes
Mishandling, dropping, or losing the body
Placing multiple bodies in one coffin or casket
Placing the wrong body in the coffin
Delivering the deceased to the wrong grave site
Robbing the corpse
Maiming or sexually abusing the corpse

Proving Funeral Home Negligence

If your loved one was neglected, abused, or exploited by a funeral home, and you would like to hold the funeral home accountable, you might be wondering how to go about doing so. "Negligence" is the legal term for liability or responsibility in an accident. Proving liability generally involves satisfying the following criteria:

The funeral home owed you a duty of care. They were responsible for treating the deceased in an honest and respectful manner, and they failed to do so.
They breached their duty. The funeral home breached their legal obligation to avoid harming your loved one.
Their breach directly resulted in harm. The funeral home was responsible for the abuse or mishap, making them legally liable.
There were losses suffered as a result. The funeral home's actions injured the deceased (physically) and/or you and your family (emotionally or financially).

If your loved one was neglected or abused by a funeral home, you may be eligible to recover compensation for:

Emotional distress
Loss of life's enjoyment
Funeral expenses
Other damages

Damages in these cases can vary greatly. For example, if you paid for a more expensive casket, and the funeral home buried your loved one in a cheaper casket, you might be owed the difference in price between the two, plus damages for emotional distress. Or if the funeral home robbed your loved one, you might be owed the value of what they took, as well as damages for emotional distress.

Speak to a Funeral Lawyer

If a funeral home did not treat your dearly departed in an honest, respectful, or competent manner, contact the funeral lawyers at Morgan & Morgan. Our highly skilled attorneys can review the facts of your case to determine liability for your injury and help you collect financial compensation during this very difficult time.

We work on a contingency fee basis, so there's no cost to get started, and we get paid only if you win. To learn more, schedule a free, no-obligation case evaluation.
Hear From Our Clients
We've helped over 300,000 families across the United States. See what they have to say.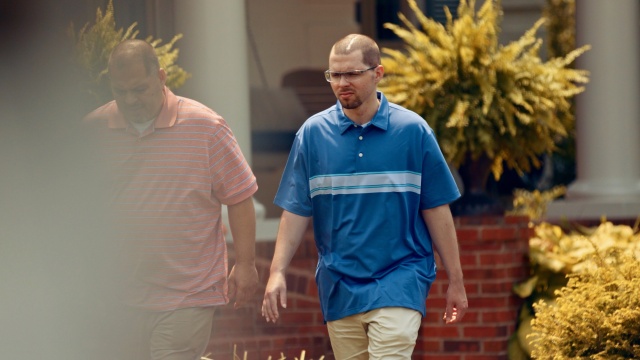 Our Personal Injury Lawyers
Have Over 55,000
5-Star
Reviews
They were caring and concerned about my case. They fought harder then I had intercepted. Communicated in many ways to make sure I understood. Thank you.
Georgia
Workers' Compensation
The staff was amazing, they treated me with the utmost respect and professionalism. Kept me informed every step of the way about my case. Always asked how I was doing and was prompt with responding to any of my questions or concerns. They are a great team!
Antonia
Premises Liability
Morgan and Morgan is truly the best law firm! PERIOD! You could consider yourself blessed when they take your case. Immediately, you can breathe. Anxiety goes from a 10 to 0! I needed them 3 TIMES! I wish I didn't have to hire an attorney but my family and I were blessed. We won every single time! Insurance companies truly know that they will take it to court! I got settlements for all 3 lawsuits. Never stepped a foot into a courtroom. Thank you so much Morgan & Morgan!
The entire Morgan & Morgan team, including my case manager Michelle Hill, have been a blessing! From the first phone call I made to them, they have been extremely compassionate, very helpful, and 100% professional. I would recommend Morgan & Morgan to anyone because THEY CARE!
Results may vary depending on your particular facts and legal circumstances.
See More
The Fee is FreeTM Only Pay If We Win.
Submit a Free Case Evaluation
You can find out if you qualify immediately.
Get a Call From Us
Our specialists will walk you through your case and collect all the right information to win your case.
Let Us Get to Work
Our specialized attorneys will handle every step of your case from start to finish. You don't pay until we win.
Call Us Now
See Our Nationwide Results
We've won over $15 Billion for our clients in cases of all types. Let us work hard for you.
$28,450,105
Medical Malpractice
$8,800,000
Premises Liability
$1,331,245
Social Security
Results may vary depending on your particular facts and legal circumstances.
Last updated on
May 03, 2023