Top 10 Causes of Car Accidents
What Are the Top 10 Causes of Car Accidents in the United States?
The Fee Is Free™. Only pay if we win.
America's Largest Injury Law Firm
Protecting Families Since 1988
$15 Billion+ Won
800+ Lawyers Nationwide
Free Case Evaluation
Tell us about your situation so we can get started fighting for you. We tailor each case to meet our clients' needs.
Results may vary depending on your particular facts and legal circumstances.
Porter Ranch Gas Leak
After SoCalGas's negligent oversight led to a leak of 5.7 billion cubic feet of gas in 2015, Morgan & Morgan recovered $1.8 billion for the 30,000 affected residents of Porter Ranch.
Jacob T. Rodgers v. City of Gainesville D/B/A Gainesville Regional Utilities
Summary 
In one of the first personal injury trials since the end of the Pandemic, Morgan & Morgan recovered $120 million for a client that was paralyzed by a city utility vehicle.
Estate of Frank Townsend v. RJ Reynolds, et al.
Summary 
After a family lost someone to lung cancer, our compassionate attorneys took their case and recovered $91 million in the fight against Big Tobacco.
Morgan Stanley Data Security Litigation
Summary 
Morgan & Morgan reached a $60 million class action settlement on behalf of those who had their data compromised by behemoth, Morgan Stanley.
Stephen Davis v. Levon Clark, Ricardo Williams, Marty Grifka and Derek Pak
McAdams v. Monier Lifetile, LLC
Case Summary
Morgan & Morgan's attorneys reached a $44 million settlement in a class-action lawsuit against Monier, an organization that made false claims about their faulty roofing tile products.
Coleman v. Martinez
Case Summary
After a delayed C-section caused a newborn to suffer a brain injury during childbirth, Morgan & Morgan recovered $38 million for the affected family.
Gold v. Lumber Liquidators
Case Summary 
Our team represented clients who sought to recover damages from Lumbar Liquidators after the company provided faulty flooring materials, resulting in a $28 million settlement on their behalf.
Clemmons v. ECORE et. al, Philadelphia County
Case Summary
Our team secured a $26,202,500 verdict—an enormous victory and a strong message to trucking companies who fail to take the proper precautions when maneuvering dangerous vehicles on our roads.
Brink v. Ruiz
After a long fight for justice, Morgan & Morgan finally obtained a successful, confidential settlement for Dustin Brink with the Defendants' insurance company.
Results may vary depending on your particular facts and legal circumstances.
Jacob T. Rodgers v. City of Gainesville D/B/A Gainesville Regional Utilities
Estate of Frank Townsend v. RJ Reynolds, et al.
Morgan Stanley Data Security Litigation
Stephen Davis v. Levon Clark, Ricardo Williams, Marty Grifka and Derek Pak
McAdams v. Monier Lifetile, LLC
Gold v. Lumber Liquidators
Clemmons v. ECORE et. al, Philadelphia County
Results may vary depending on your particular facts and legal circumstances.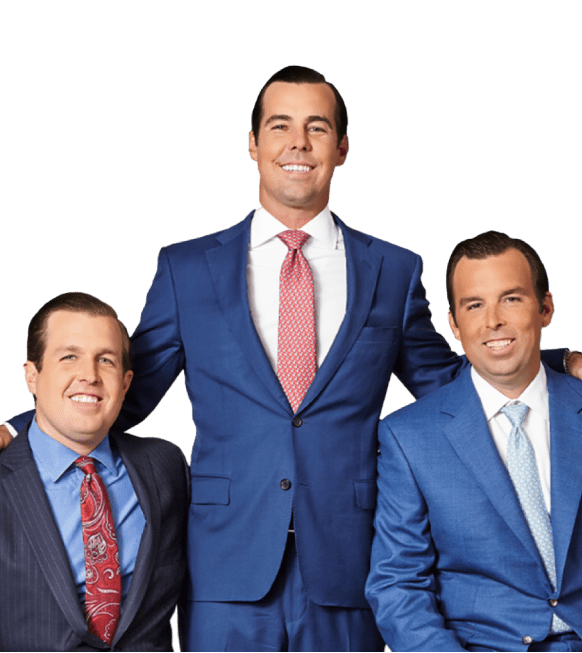 What Are the Top 10 Causes of Car Accidents in the United States?
Getting in a car accident is a highly frustrating experience regardless of who caused the accident. No one expects to get into a car accident when they get behind the wheel, which is why the experience is so jarring and scary. Fortunately, many times when you are in one, you can walk away safely and only have property damage to consider. But in other scenarios, you might find you and your loved ones have been seriously injured. 
When you get into a severe car accident, you may be facing life-altering injuries. You can experience a whole range of emotions like anger, anxiety, and depression. It's not unheard of to have mental trauma after a car accident. Some people even develop post-traumatic stress disorder, which makes them hyper-aware and stuck in a constant cycle of danger. 
While almost every reasonable driver tries to operate their vehicle safely, sometimes mistakes are made that have enormous consequences. Being vigilant while behind the wheel is the duty of every driver. It's not just a social contract. It's a legal contract called duty of care. When that duty is breached, they introduce themselves to liability. Let's take a look at the 10 top causes of car accidents in the U.S. and the repercussions that follow negligent driving.
10 top causes of car accidents in the U.S
Distracted driving: Distracted driving is considered risky behavior, and it's defined as any activity that takes your attention away from driving. A driver can be distracted from their duty to drive safely by many things, but one of the most alarming causes is texting while driving. What people may not realize is if they take their eyes off the road to send a quick 5-second text while driving at 55 mph, their vehicle travels the length of a football field. Imagine what hazards could present themselves on the road during that distance. It's a terrifying prospect, so many states have enacted laws that prohibit the use of any hand-held device while driving. 
Distracted driving isn't limited to texting or cell phone usage. As stated previously, it's anything that diverts your attention from the road ahead. Things like talking to passengers, eating, digging around in your briefcase, messing with your GPS, applying makeup, daydreaming, or even changing the radio station have the potential to cause an accident. 
The consequences: Distracted driving causes an average of 3,000 deaths per year and about 280,000 injuries every year. Additionally, distracted driving is the cause of 920,000 accidents per year, including those causing injury and death.
Intoxicated driving: Each day in the United States, 28 people lose their lives from drunk drivers. According to the data released by the National Highway Traffic Safety Administration (NHTSA), that's 10,142 people per year. That is an astonishing number since it is illegal to get behind the wheel while intoxicated in every state. Think about it. That's one person every 52 minutes! The worst is that all of these deaths were 100% preventable. 
Driving while intoxicated means your brain isn't functioning at its full capacity. The effects of alcohol impair a driver's ability to think and reason normally and can affect muscle coordination. All of which are fundamental to driving with care. Every state has its own acceptable blood alcohol concentration levels for drivers. But even while driving at so-called acceptable levels or less, you run the risk of hurting others. In 2019, 1,775 people were killed by drivers that had consumed alcohol yet weren't legally considered intoxicated. 
The consequences:  Drinking and driving are a deadly combination. Drivers who disregard the law face incarceration with charges ranging from misdemeanors to felonies. Furthermore, they run the risk of having their driver's license revoked and heavy fines. When a drunk driver causes an accident, they are almost always considered at fault, and their insurance company can deny their claim for their own injuries. If they injure others, they have no defense when it comes to liability and lawsuits.
Speeding: Exceeding the speed limit is illegal in the United States. Speed limits are created because they are deemed the speed at which your vehicle can travel safely under road conditions. Often speed limits will be reduced when approaching a curve, school zones, areas where there is heavy pedestrian traffic, and road construction sites. While every driver has the duty to follow posted speed limit signs, they also have the duty to reduce their speed if there are other road conditions such as rain, ice, sleet, and snow. 
The consequences: Speeding reduces a driver's reaction time to dangers up ahead. It increases the chance of a rollover, total loss of control of a car, and more serious injuries when an accident occurs. According to the National Safety Council (NSC), speeding was a contributing factor to 26% of all traffic fatalities during 2019, with an average of 25 deaths per day and a total of 9,478 victims. Young male drivers make up the largest demographic of speeding accidents. 
Reckless driving: Reckless driving, also known as aggressive driving, is a major factor in crashes in the United States every year. The definition for reckless driving is broad but can include:
Following improperly
Improper or unusual lane changes
Illegal driving in areas other than the road like sidewalks or the shoulders
Passing in restricted areas
Failure to yield right of way
Failure to obey traffic signals and signs
Failure to observe warnings on other vehicles like "stay back" 
Failure to use signals
Racing
Improper turns 
Speeding
The consequences: Reckless driving accounts for 33% of all deaths on the roadways each year, which averages more than 13,000 annually. Additionally, 30% of all car accidents have reckless driving as a contributing factor.
Rain/Wet Pavement/Weather: While it may not be possible to avoid driving during inclement weather, it's recommended to proceed with more caution because of the known dangers. Weather can impact a driver's ability to see properly and affects vehicle performance, such as traction, stability, and maneuverability. 
The consequences: According to a study by the Federal Highway Administration (FHA ), wet pavement was a factor in 860,286 crashes from 2007-2016, causing 324,394 injuries and 4,050 fatalities. Rain contributed to 556,151 crashes, 324,394 injuries, and 2,473 fatalities during the same time frame.
Running red lights: If a driver enters an intersection at any time after the light has turned red, they are guilty of a traffic violation. Running red lights is the most common cause of all crashes in urban areas costing society $230 billion annually, all of which is totally preventable. Half of the people that are killed by red-light runners are not the violators; they are passengers, motorcyclists, pedestrians, and cyclists. 
The consequences: In the last ten years, nearly 9,000 people in the United States have been killed due to red-light runners. An estimated 165,000 people are injured each year. Red-light runners who cause injury to others might be held financially responsible and even charged with manslaughter if they caused someone's wrongful death.    
Driving at night: While driving at night is a necessity sometimes, it actually is more dangerous to drive at night because we simply can't see as well after the sun has set. Furthermore, some kinds of lights can add to the problem because of glare. 
The consequences: Fatal accidents are three times more likely to happen at night, and the rate of fatal accidents involving alcohol impairment is four times higher. Accidents caused by fatigue are most likely to occur between midnight and 6 AM.
Vehicle defects: While drivers are usually the culprit in car accidents, sometimes a vehicle defect can be the primary cause of an accident or at least a contributing factor. Vehicles go through rigorous testing before being released to the public. Still, sometimes a defect can go unnoticed until it's too late, as is the case with Takata airbags. It's essential for drivers to stay on top of things like recalls and vehicle maintenance. 
The consequences: The National Motor Vehicle Crash Causation Survey (NMVCCS) found during a two-year study that vehicles were the cause of 2% of accidents. Out of that 2%, 35% was tire/wheel related, 22% was brakes-related, and 3% was attributed to steering/suspension/transmission/engines. Drivers who knowingly drive vehicles that haven't been properly maintained could find themselves legally liable if it's found to have contributed to the accident.
Tailgating: Not only is tailgating an annoying behavior, but it's also very dangerous. Tailgating makes it impossible for drivers to avoid rear-ending other drivers if they have to stop for any reason suddenly. On average, 14 out of 10,000 drivers have been cited for tailgating.
The consequences: 33% of car collisions are rear-end impacts, and the traffic fatality rate per 100,000 is 11.4, according to the NHTSA. If someone causes an accident due to tailgating, the driver will almost always be considered financially liable. 
Wrong-way driving and improper turns: Wrong-way driving is an obvious mistake. Sometimes people miss the one-way, wrong way, or do not enter signage. This is particularly scary when it comes to entering a freeway. Often, these drivers are impaired, and the result of wrong-way driving is a head-on crash. An improper turn is dangerous because it can result in entering the roadway on the wrong side. 
The consequences: In 2018, 36,560 people lost their lives due to wrong-way driving. 60% of these crashes involved an alcohol-impaired driver. Unfortunately, wrong-way driving has increased in recent years. Wrong-way crashes are much more likely to be fatal, with death occurring in one out of five wrong-way accidents. 
Scroll down for more
How it works
It's easy to get started.
The Fee Is Free™. Only pay if we win.
Results may vary depending on your particular facts and legal circumstances.
Step 1

Submit
your claim

With a free case evaluation, submitting your case is easy with Morgan & Morgan.

Step 2

We take
action

Our dedicated team gets to work investigating your claim.

Step 3

We fight
for you

If we take on the case, our team fights to get you the results you deserve.
Client success
stories that inspire and drive change
Explore over 55,000 5-star reviews and 800 client testimonials to discover why people trust Morgan & Morgan.
Results may vary depending on your particular facts and legal circumstances.
FAQ
Get answers to commonly asked questions about our legal services and learn how we may assist you with your case.
Car Accident Cause FAQs
How many car accidents happen a day in the United States?

In the United States, there are approximately 18,510 car crashes each day, resulting in approximately 6.75 million car accidents each year. Over 38,000 people die in the U.S. each year from a car accident. Three million Americans are injured or disabled every year from vehicle crashes. Out of all drivers, teens are the most likely to be involved in car crashes.

Morgan & Morgan can help you

At Morgan & Morgan, we're very familiar with the 10 top causes of car accidents in the U.S. because we represent tens of thousands of clients each year that have been injured by some other driver's negligence. We understand that you may be experiencing pain, debt and are anxious about your future. That's why we're here to help. You should be entitled to compensation for your injuries, pain and suffering, loss of income, and property loss. We know how to make the insurance companies pay because we've been fighting them for over 30 years. 

We have a reputation for winning for our clients, whether through negotiations or in a courtroom. In fact, our jury awards are 20 times higher than pre-trial offers from the insurance companies. When you need someone who will really have your back, our personal injury attorneys are ready to be your advocate. Contact us today for a free case evaluation and allow us to demonstrate how Morgan & Morgan Law Firm is genuinely different. 
Scroll down for more
Load More