$15 Billion+ Won
•
800+ Lawyers Nationwide
•
The Fee is FreeTM, Only Pay If We Win
•
America's Largest Injury Law Firm
•
Protecting Families Since 1988
•
Tesla Car Accident Lawyers
When Tesla first announced its Autopilot system, people were excited (more so than, say, when Tesla announced its Cybertruck. Who doesn't love the idea of kicking back and relaxing while your car drives you around? You could catch a nap during your morning commute, or read a book in traffic on your way home for the holidays.
Unfortunately, cutting-edge technology does not always live up to our expectations. Tesla cars equipped with Autopilot have now been involved in several fatal accidents over the past few years, raising questions about the safety of Autopilot and the way Tesla markets it to drivers.
Morgan & Morgan
The Trouble With Autopilot

When you hear the word "Autopilot," do you picture someone with their hands on or off their steering wheel? Most likely you envision this as a hands-off scenario, such as a pilot stepping away from the controls of a plane while the plane flies itself. So what is the difference between this connotation, its related marketing efforts, and the reality of Tesla's Autopilot feature?

It seems there may be a large gulf between what Autopilot implies and what it actually does. Many Tesla drivers think that if they turn on the Autopilot, they can turn off their brains. This is a potentially deadly problem because this feature is not nearly as autonomous as Tesla and its dealers might suggest. Indeed, the gap between what Autopilot can do and what people think it can do has already allegedly contributed to several fatal accidents.

Though Teslas are still relatively rare on American roads, they have already been involved in several fatal accidents. All of the following incidents involved models with Autopilot:

On January 18, 2020, in Pleasanton, California, a Tesla Model S jumped a curb, slammed into a brick wall, and caught fire, killing its driver.
On December 29, 2019, in Gardena, California, a Tesla Model S ran a red light, smashed into a Honda Civic, and killed two people.
Incredibly, the same day (December 29, 2019), on Interstate 70 near Terre Haute, Indiana, a Tesla Model 3 hit a parked fire truck and killed the driver's wife.
On March 1, 2019, near Delray Beach, Florida, a Tesla Model 3 on Autopilot crashed into a tractor-trailer while traveling at 68 miles per hour. The driver was killed.
In October 2018, a Florida man's Model S failed to detect a car disabled on the side of the highway and smashed into it at 80 miles per hour. The driver, Shawn Hudson, suffered serious injuries as a result. Morgan & Morgan filed a lawsuit against Tesla on his behalf.
On March 23, 2018, on Route 101 in California, a Tesla Model X P100D collided with a safety barrier and caught fire. The driver died at the hospital from injuries sustained in the crash.

Contact a Tesla Accident Attorney

If you or a loved one suffered injuries in an accident involving a Tesla vehicle that's equipped with Autopilot, you could be owed compensation for medical bills, lost wages, pain and suffering, and other damages. To find out if you qualify for a case, contact the Tesla accident attorneys at Morgan & Morgan.

We have more than 800 trial-ready attorneys who won't settle for anything less than full compensation for your injuries. As America's largest personal injury law firm, we have the resources to take on a giant company like Tesla. To date, we've recovered over $15 billion for clients. Best of all, it costs nothing upfront to hire us, and we only get paid if you win.

To learn more, contact us for a free, no-obligation case review.
Hear From Our Clients
We've helped over 300,000 families across the United States. See what they have to say.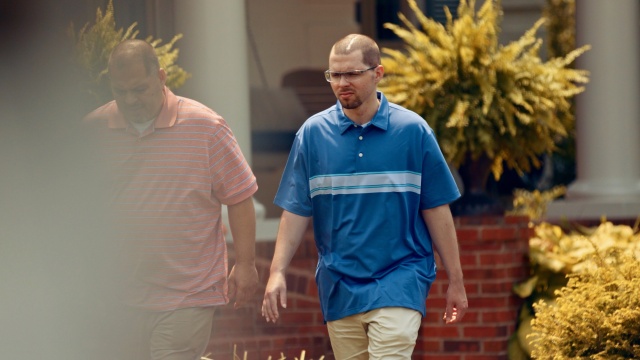 Our Personal Injury Lawyers
Have Over 55,000
5-Star
Reviews
They were caring and concerned about my case. They fought harder then I had intercepted. Communicated in many ways to make sure I understood. Thank you.
Georgia
Workers' Compensation
The staff was amazing, they treated me with the utmost respect and professionalism. Kept me informed every step of the way about my case. Always asked how I was doing and was prompt with responding to any of my questions or concerns. They are a great team!
Antonia
Premises Liability
Morgan and Morgan is truly the best law firm! PERIOD! You could consider yourself blessed when they take your case. Immediately, you can breathe. Anxiety goes from a 10 to 0! I needed them 3 TIMES! I wish I didn't have to hire an attorney but my family and I were blessed. We won every single time! Insurance companies truly know that they will take it to court! I got settlements for all 3 lawsuits. Never stepped a foot into a courtroom. Thank you so much Morgan & Morgan!
The entire Morgan & Morgan team, including my case manager Michelle Hill, have been a blessing! From the first phone call I made to them, they have been extremely compassionate, very helpful, and 100% professional. I would recommend Morgan & Morgan to anyone because THEY CARE!
Results may vary depending on your particular facts and legal circumstances.
See More
The Fee is FreeTM Only Pay If We Win.
Submit a Free Case Evaluation
You can find out if you qualify immediately.
Get a Call From Us
Our specialists will walk you through your case and collect all the right information to win your case.
Let Us Get to Work
Our specialized attorneys will handle every step of your case from start to finish. You don't pay until we win.
Call Us Now
See Our Nationwide Results
We've won over $15 Billion for our clients in cases of all types. Let us work hard for you.
$28,450,105
Medical Malpractice
$8,800,000
Premises Liability
$1,331,245
Social Security
Results may vary depending on your particular facts and legal circumstances.
Last updated on
May 03, 2023