$15 Billion+ Won
•
800+ Lawyers Nationwide
•
The Fee is FreeTM, Only Pay If We Win
•
America's Largest Injury Law Firm
•
Protecting Families Since 1988
•
Bird Scooter Accidents
Spend time in any major metro area, and chances are, you'll see a Bird electric scooter zipping past you on the road. With black frames and "BIRD" sprawled in capital letters, these vehicles are easily recognizable. In cities with lots of traffic and limited parking, they've become a staple.
However, these scooters are the subject of controversy, as related injuries continue to pile up. According to a recent study, accidents involving electric scooters nearly doubled from 2017 to 2018. Due to their small stature and lack of protective features, Bird scooters are dangerous to operate. As ridership booms and necessary infrastructure lags behind, accidents are bound to continue to rise in frequency.
If you were injured in an accident due to a faulty scooter or another driver's negligence, you may be able to recover financial compensation with the help of a Morgan & Morgan Bird scooter lawyer. Read on to find out how we can help.
Morgan & Morgan
Causes of Bird Scooter Accidents

Bird scooters are marketed as an eco-friendly alternative to driving. Because of their convenience — they can generally be rented on an app for a low cost — they're surging in popularity. Yet riding these scooters comes with certain risks:

Scooter Malfunction: For the vehicle to work as intended, several parts must be working correctly. Poorly maintained and defective scooters are major contributors to accidents. Generally, Bird scooters are rented "as is," despite any damage that may have occurred during a previous rider's journey.
Collisions: Bird scooters can travel upwards of 19 miles per hour, which is fast enough to cause serious injury in a collision. This is particularly true if the rider isn't wearing a helmet.
Driver Error: Many drivers refuse to share the road with scooters. Distracted driving is also a common cause of accidents.
Road Hazards: Uneven surfaces, debris, and potholes pose potential hazards for riders.
Inexperience: Scooter riding experience isn't necessary to rent a Bird vehicle, nor is a license required to operate it.

Liability in Bird Scooter Accidents

"Negligence" is the legal term for liability in an accident. This may apply to poorly maintained or faultily manufactured equipment, or neglect on the part of other vehicle operators. If you believe you were the victim of someone else's negligence, you might be wondering how to go about proving it. Broadly speaking, you'll need to satisfy a few criteria:

The other driver was responsible for operating their vehicle safely (duty of care).
They breached their duty of care.
Their breach was responsible for the accident.
You suffered losses as a result of their actions.

As an injury victim, you may be able to recover compensation including:

Past, current, and future medical expenses
Lost wages
Diminished earning capacity
Pain and suffering
Emotional distress
And more

Contact a Bird Scooter Accident Lawyer

The Bird scooter lawyers at Morgan & Morgan are here to help you navigate every step of the legal process. If you believe your accident may have been due to someone else's negligence, you owe it to yourself to contact us. We work on a contingency fee basis, so there's no cost to get started, and we get paid only if you win. Schedule a free case evaluation now to get started.
Hear From Our Clients
We've helped over 300,000 families across the United States. See what they have to say.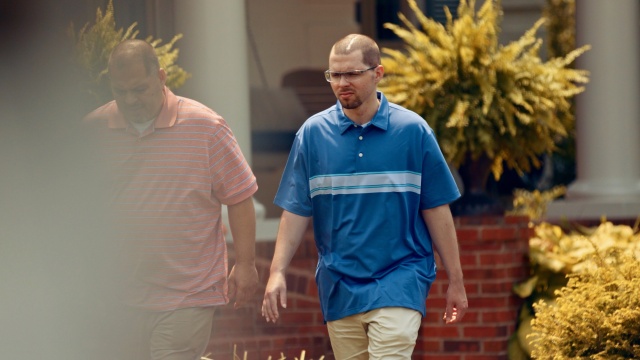 Our Personal Injury Lawyers
Have Over 55,000
5-Star
Reviews
They were caring and concerned about my case. They fought harder then I had intercepted. Communicated in many ways to make sure I understood. Thank you.
Georgia
Workers' Compensation
The staff was amazing, they treated me with the utmost respect and professionalism. Kept me informed every step of the way about my case. Always asked how I was doing and was prompt with responding to any of my questions or concerns. They are a great team!
Antonia
Premises Liability
Morgan and Morgan is truly the best law firm! PERIOD! You could consider yourself blessed when they take your case. Immediately, you can breathe. Anxiety goes from a 10 to 0! I needed them 3 TIMES! I wish I didn't have to hire an attorney but my family and I were blessed. We won every single time! Insurance companies truly know that they will take it to court! I got settlements for all 3 lawsuits. Never stepped a foot into a courtroom. Thank you so much Morgan & Morgan!
The entire Morgan & Morgan team, including my case manager Michelle Hill, have been a blessing! From the first phone call I made to them, they have been extremely compassionate, very helpful, and 100% professional. I would recommend Morgan & Morgan to anyone because THEY CARE!
Results may vary depending on your particular facts and legal circumstances.
See More
The Fee is FreeTM Only Pay If We Win.
Submit a Free Case Evaluation
You can find out if you qualify immediately.
Get a Call From Us
Our specialists will walk you through your case and collect all the right information to win your case.
Let Us Get to Work
Our specialized attorneys will handle every step of your case from start to finish. You don't pay until we win.
Call Us Now
See Our Nationwide Results
We've won over $15 Billion for our clients in cases of all types. Let us work hard for you.
$28,450,105
Medical Malpractice
$8,800,000
Premises Liability
$1,331,245
Social Security
Results may vary depending on your particular facts and legal circumstances.
Last updated on
May 02, 2023