$15 Billion+ Won
•
800+ Lawyers Nationwide
•
The Fee is FreeTM, Only Pay If We Win
•
America's Largest Injury Law Firm
•
Protecting Families Since 1988
•
Aviation Crash & Accident Attorneys
Our aviation attorneys at Morgan & Morgan have extensive experience in fixed wing and rotary wing crashes. Our attorneys also work with federal, state and local investigators to determine why the aircraft crashed. In some cases, our aviation attorneys conduct their own investigations using private investigators. Regardless of the professionals we use, we will determine why the aircraft crashed. Aircraft crashes could be caused by issues with the runway, pilot error, violation of the Federal Aviation Administration (FAA) regulations, defective parts on the aircraft, worn parts on the aircraft (mechanical failure), weather conditions, contaminated fuel or because of outside factors, such as a bird strike or because another aircraft was in the wrong place. Finding out why an aircraft crashed is important in learning whom to bring an action against, whether it is the airline itself, a pilot, another airline or the manufacturer of the aircraft. In some cases, those in the tower could also be responsible for the crash. In other cases, a combination of two or more could be responsible for the crash. If you have been in an aviation crash or lost a loved one in an aviation crash, contact Morgan & Morgan for a free consultation as soon as possible.
Morgan & Morgan
What an Aviation Attorney Does for You

Our aviation attorneys make sure that they have everything needed to help you through settlement or trial, whichever way your case takes you. While settling is less stressful on you, sometimes the person at fault refuses to give you a fair settlement. In that case, we will always go to trial. Once your case starts, we will:

Gather and analyze evidence including but not limited to cockpit voice recordings, flight data recordings, crew training records, procedure manuals, air traffic control (tower) records, inspection records, maintenance records and maintenance manuals. If the aircraft crashed due to manufacturing defects or because of the design of the aircraft, we will retain experts to review the manufacturer's testing and design records.
Conduct the proper investigations based on the evidence. In some cases, air traffic control or even violation of the FAA regulations could have caused the crash.
Negotiate a settlement on your behalf. However, if the settlement is not adequate, we will go to trial for more appropriate damages.
Recover compensation. Depending on the actions or inactions of others, you may be entitled to physical pain, future medical bills, loss of consortium, loss of income, emotional suffering and punitive damage. While you are entitled to almost everything if you were injured in a plane crash, you are only entitled to punitive damages if the crash was caused by the negligence of another person, including reckless behavior, piloting while under the influence or even working in the control tower while under the influence.

We handle plane crash cases that involve private planes, commercial airliners, helicopters and military aircraft.

If you have been injured in a plane crash or have lost a loved one in an aviation accident, contact Morgan & Morgan to schedule a free consultation.
Hear From Our Clients
We've helped over 300,000 families across the United States. See what they have to say.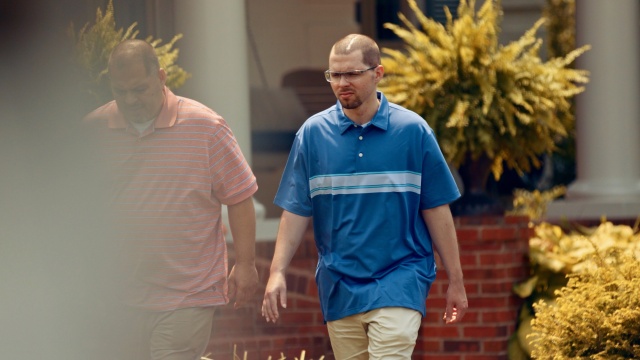 Our Personal Injury Lawyers
Have Over 55,000
5-Star
Reviews
They were caring and concerned about my case. They fought harder then I had intercepted. Communicated in many ways to make sure I understood. Thank you.
Georgia
Workers' Compensation
The staff was amazing, they treated me with the utmost respect and professionalism. Kept me informed every step of the way about my case. Always asked how I was doing and was prompt with responding to any of my questions or concerns. They are a great team!
Antonia
Premises Liability
Morgan and Morgan is truly the best law firm! PERIOD! You could consider yourself blessed when they take your case. Immediately, you can breathe. Anxiety goes from a 10 to 0! I needed them 3 TIMES! I wish I didn't have to hire an attorney but my family and I were blessed. We won every single time! Insurance companies truly know that they will take it to court! I got settlements for all 3 lawsuits. Never stepped a foot into a courtroom. Thank you so much Morgan & Morgan!
The entire Morgan & Morgan team, including my case manager Michelle Hill, have been a blessing! From the first phone call I made to them, they have been extremely compassionate, very helpful, and 100% professional. I would recommend Morgan & Morgan to anyone because THEY CARE!
Results may vary depending on your particular facts and legal circumstances.
See More
The Fee is FreeTM Only Pay If We Win.
Submit a Free Case Evaluation
You can find out if you qualify immediately.
Get a Call From Us
Our specialists will walk you through your case and collect all the right information to win your case.
Let Us Get to Work
Our specialized attorneys will handle every step of your case from start to finish. You don't pay until we win.
Call Us Now
See Our Nationwide Results
We've won over $15 Billion for our clients in cases of all types. Let us work hard for you.
$28,450,105
Medical Malpractice
$8,800,000
Premises Liability
$1,331,245
Social Security
Results may vary depending on your particular facts and legal circumstances.
Last updated on
May 02, 2023