Shortened/display title
Personal Injury Lawyers in Oregon
$15 Billion+ Won

•

800+ Lawyers Nationwide

•

The Fee is FreeTM, Only Pay If We Win

•

America's Largest Injury Law Firm

•

Protecting Families Since 1988

•
Local Personal Injury Lawyers Who Care
If you've been injured because of someone else's negligence, they need to be held responsible for their actions, and you should be fully compensated for the same. Fortunately, you can contact a personal injury lawyer in Oregon from a reputable injury law firm like Morgan & Morgan to fight for you in or out of court.
Personal injury law is broad, and the same applies to various injuries, as explained below.
Free Case Evaluation
Tell us about your situation so we can get started fighting for you. We tailor each case to meet our clients' needs.
The Fee is FreeTM Only Pay If We Win.
Submit a Free Case Evaluation
You can find out if you qualify immediately.
Get a Call From Us
Our specialists will walk you through your case and collect all the right information to win your case.
Let Us Get to Work
Our specialized attorneys will handle every step of your case from start to finish. You don't pay until we win.
Hear From Our Clients
We've helped over 300,000 families across the United States. See what they have to say.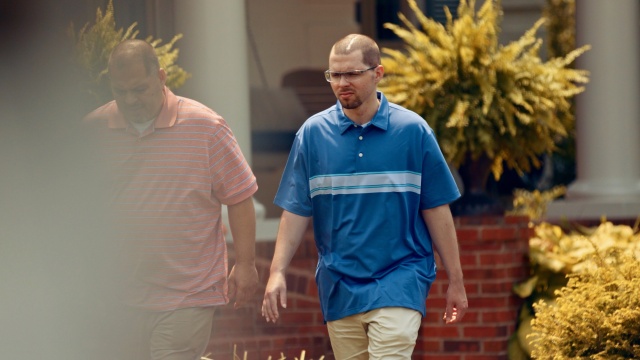 Our Personal Injury Lawyers
Have Over 55,000
5-Star
Reviews
They were caring and concerned about my case. They fought harder then I had intercepted. Communicated in many ways to make sure I understood. Thank you.
Georgia
Workers' Compensation
The staff was amazing, they treated me with the utmost respect and professionalism. Kept me informed every step of the way about my case. Always asked how I was doing and was prompt with responding to any of my questions or concerns. They are a great team!
Antonia
Premises Liability
Morgan and Morgan is truly the best law firm! PERIOD! You could consider yourself blessed when they take your case. Immediately, you can breathe. Anxiety goes from a 10 to 0! I needed them 3 TIMES! I wish I didn't have to hire an attorney but my family and I were blessed. We won every single time! Insurance companies truly know that they will take it to court! I got settlements for all 3 lawsuits. Never stepped a foot into a courtroom. Thank you so much Morgan & Morgan!
The entire Morgan & Morgan team, including my case manager Michelle Hill, have been a blessing! From the first phone call I made to them, they have been extremely compassionate, very helpful, and 100% professional. I would recommend Morgan & Morgan to anyone because THEY CARE!
Results may vary depending on your particular facts and legal circumstances.
See More
See Our Nationwide Results
We've won over $15 Billion for our clients in cases of all types. Let us work hard for you.
120,000,000
Car Accident
28,450,105
Medical Malpractice
820,000
Unpaid Overtime
91,000,000
Tobacco
3,140,804
Slip & Fall
8,800,000
Premises Liability
1,331,245
Social Security
1,800,000
Civil Rights
Types of Personal Injury Cases 
At Morgan & Morgan, our seasoned Oregon personal injury attorneys can handle any personal injury case. Examples include: 
Motor Vehicle Accidents
Motor vehicle accidents cases are among the most common personal injury cases we handle daily. Typically, they involve the following types of accidents:
Auto accidents.
Semi-truck accidents.
Pedestrian and bicycle accidents.
Motorcycle accidents.
And many more. 
Medical Negligence
Our Oregon personal injury lawyers are well-versed in medical negligence litigation and can help you file a personal injury claim against the medical facility or personnel at fault. Examples of medical negligence include misdiagnosis, surgical errors, and incorrect treatment. 
Nursing Home Negligence
Is your loved one exhibiting signs of dehydration, malnutrition, or a traumatic injury while under care in a nursing home? In that case, it's advisable to seek proper medical attention for your loved one first, and then also contact a seasoned personal injury lawyer in Oregon right away.
Bear in mind that our law firm also helps victims of nursing home negligence receive the justice they rightly deserve and compensation for any abuse or injury suffered. So if you need such a lawyer, Morgan & Morgan is a great place to start. 
Construction Site Accidents
Many construction workers who get injured on the job spend a lot of time and energy filing and waiting for compensation benefits. However, when you contact us, we'll help you receive maximum compensation by holding contractors, subcontractors, or companies responsible for your job-related injury within the shortest time possible. 
Wrongful Death
Morgan & Morgan injury law firm also helps survivors of individuals who died unexpectedly due to another party's negligence find compensation. Whether the death occurred at home, work, or anywhere else, all you need to do is give us a call to set up a consultation with one of our wrongful death attorneys. 
Slip and Fall Accidents
You may be entitled to compensation if you slipped, fell, and sustained injuries on someone else's property due to negligence on their part. Property owners must ensure that their properties are safe for use, and if they fail to do so, they can be held responsible for injuries sustained on their property. 
Negligence on the part of the property owner can involve the following:
Slippery floors or unsafe walking surfaces. 
Dangerous construction equipment. 
Unsafe staircases, elevators, or escalators. 
Missing warning signs. 
And so on. 
Most properties are covered by homeowner's or business insurance policies. Therefore, you can file for a premises liability claim and receive financial and non-financial compensation if the defendant is found guilty of negligence.
What Steps Should You Take if You're Involved in an Accident?
If you or a loved one is involved in an accident due to the negligence of another party, you can take certain steps to receive full compensation for the injuries sustained.
At the Scene of the Accident
Alert the local law enforcement agencies about the situation to establish that the accident occurred. If there are any witnesses around, you may request them to provide you with their details if they are willing. 
It's also highly advisable to document the accident by taking photos or videos of the scene and injuries you've sustained. This evidence can help establish how the accident occurred and the party responsible. 
What If You Have Serious Injuries?  
The first thing to do in this situation is to seek medical attention. While at it, obtain medical records that'll be used as crucial evidence in your claim. It's also advisable to follow your doctor's treatment plan and all follow-up treatments. 
Don't ignore the injury, even if it seems minor. This is because a traumatic impact can trigger an adrenaline rush in your body and delay the physical symptoms, depending on the nature of the accident. 
For instance, many people have lost their lives from such accidents due to internal bleeding. Statistics show that each year, about 60,000 Americans die from internal bleeding, also known as hemorrhaging. 
This explains why you need to get yourself checked by a doctor right after the accident to evaluate the extent of injury both internally and externally and provide the appropriate treatment. 
Do Not Agree to Anything Without Your Personal Injury Lawyer
You can contact your insurance company to inform them about the accident if required under their policy terms. However, avoid discussing terms of settlement with anyone. Instead, consult a competent personal injury lawyer from Morgan & Morgan to help you proceed with the case and negotiate for the best compensation.
Don't sign any documents unless reviewed by our attorney assigned to your claim. You're more likely to receive fair compensation if you let our attorney take care of everything than when you discuss settlement on your own.
What's the Likelihood of My Case Going to Trial?
Cases that take the least amount of time are those settled before trial. This, however, depends on whether the insurance company involved offers a reasonable offer. But without a reasonable offer, the case will most likely proceed to trial. 
Either way, our attorneys will provide you with the best advice on whether to take a case to trial or not. We will also ensure we have enough evidence to prove negligence on the defendant's part.
Reasons to Trust Morgan & Morgan for Your Personal Injury Claim
For over 30 years, Morgan & Morgan has helped many residents of Oregon find justice and compensation for their personal injury claims. Besides, we are the largest injury law firm in America, famous for ensuring that our clients' compensation is not less than what they deserve. 
With over 800 seasoned attorneys, we are always prepared to go to court if the settlement offered is not fair to our clients. Our aggressiveness when negotiating the right settlement for our clients has seen us win over $15 billion and counting! 
Besides, Morgan & Morgan makes it easy for victims of personal injury to receive their compensation. If you believe someone else is responsible for your injuries due to their own negligence, it only takes three simple steps to receive the compensation you deserve. 
Step 1: Get in touch with us to submit your claim.
Step 2: We'll begin working on your claim while keeping you updated.
Step 3: Collect your compensation.
While we understand that personal injury cases can cause long-term effects such as disability, our role is to ensure that you also don't suffer financial losses. We share your pain and understand how difficult it is to rise above such incidents, and we want you to live a normal life after the injury. 
Remember, every minute you spend without contacting a personal injury lawyer Oregon reduces your chances of winning the case. The other party could tamper with evidence, or you may even be time-barred to file a claim. 
Don't wait any longer—get in touch with Morgan & Morgan, the largest personal injury law firm in Oregon and the entire United States.