Shortened/display title
Personal Injury Lawyers in Oklahoma
$15 Billion+ Won

•

800+ Lawyers Nationwide

•

The Fee is FreeTM, Only Pay If We Win

•

America's Largest Injury Law Firm

•

Protecting Families Since 1988

•
Local Personal Injury Lawyers Who Care
You deserve to be compensated for injuries sustained because of someone else's negligence. Whether you were run over by a speeding car or slipped and fell at your workplace, the consequences of such accidents can completely change your life.
Suddenly, you're struggling with huge medical bills trying to save your life which has already taken a new, unexpected twist. But, on the other hand, filing a lawsuit within the two-year timeframe the State of Oklahoma provides for such cases isn't that easy. It can be so exhausting and traumatizing to take in all that at once, especially if you sustained severe injuries and loss from the accident.
Personal injury lawsuits can be very tricky to handle alone because of the fight insurance companies put up in or out of court. In most cases, all they care about is to avoid losing money. This explains why you need a seasoned personal injury lawyer to fight for your rights as you focus on healing from the injury.
Here are some tips to help you find the ideal personal injury lawyer Oklahoma to fight this legal battle on your behalf.
Free Case Evaluation
Tell us about your situation so we can get started fighting for you. We tailor each case to meet our clients' needs.
The Fee is FreeTM Only Pay If We Win.
Submit a Free Case Evaluation
You can find out if you qualify immediately.
Get a Call From Us
Our specialists will walk you through your case and collect all the right information to win your case.
Let Us Get to Work
Our specialized attorneys will handle every step of your case from start to finish. You don't pay until we win.
Hear From Our Clients
We've helped over 300,000 families across the United States. See what they have to say.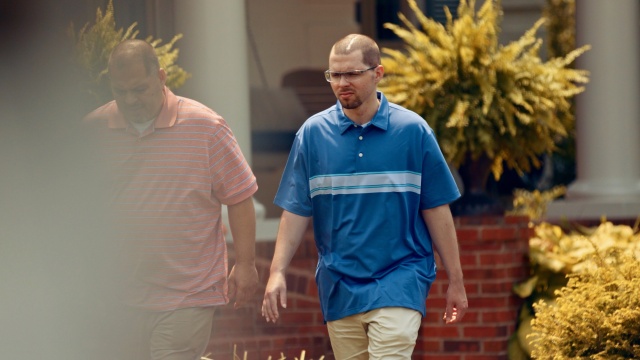 Our Personal Injury Lawyers
Have Over 55,000
5-Star
Reviews
They were caring and concerned about my case. They fought harder then I had intercepted. Communicated in many ways to make sure I understood. Thank you.
Georgia
Workers' Compensation
The staff was amazing, they treated me with the utmost respect and professionalism. Kept me informed every step of the way about my case. Always asked how I was doing and was prompt with responding to any of my questions or concerns. They are a great team!
Antonia
Premises Liability
Morgan and Morgan is truly the best law firm! PERIOD! You could consider yourself blessed when they take your case. Immediately, you can breathe. Anxiety goes from a 10 to 0! I needed them 3 TIMES! I wish I didn't have to hire an attorney but my family and I were blessed. We won every single time! Insurance companies truly know that they will take it to court! I got settlements for all 3 lawsuits. Never stepped a foot into a courtroom. Thank you so much Morgan & Morgan!
The entire Morgan & Morgan team, including my case manager Michelle Hill, have been a blessing! From the first phone call I made to them, they have been extremely compassionate, very helpful, and 100% professional. I would recommend Morgan & Morgan to anyone because THEY CARE!
Results may vary depending on your particular facts and legal circumstances.
See More
See Our Nationwide Results
We've won over $15 Billion for our clients in cases of all types. Let us work hard for you.
120,000,000
Car Accident
28,450,105
Medical Malpractice
820,000
Unpaid Overtime
91,000,000
Tobacco
3,140,804
Slip & Fall
8,800,000
Premises Liability
1,331,245
Social Security
1,800,000
Civil Rights
Tips on Finding the Right Personal Injury Lawyer in Oklahoma
When looking for the best lawyer, you need someone familiar with your kind of accident or injury. For example, a car accident personal injury lawyer may not be as effective in handling cases involving injuries caused by medical malpractice or a product malfunction. Therefore, you'll need to look for specific lawyers familiar with your case instead of a general personal injury lawyer.
After narrowing your research to match your specific case, you'll still need to be sure that your ideal lawyer will aggressively fight for you in or out of court. This is because lawyers representing insurance companies or individuals can be very aggressive and intimidating, hoping to have you settle for little or no compensation at all. 
Here's what to do when looking for the right OK personal injury lawyer. 
Find Out Their Area of Specialization
Like in any other profession, lawyers tend to be interested in specific areas of their field. As a result, they spend more time studying the laws and regulations in their area of interest.
So even though the lawyer may be familiar with general personal injury cases, they may not be as passionate about representing you if your case isn't within their interests.
Inquire About Your Case Before Hiring the Lawyer
Have a brief discussion with the lawyer about your case during your consultation. That way, you'll determine whether the lawyer is willing to fight for you in court and maximize your compensation. 
Visit Attorney and Legal Review Websites 
Checking out online reviews and ratings from previous clients and general legal review websites gives you an idea of what it's like to work with a particular lawyer. Additionally, you may find other useful information about the lawyer, such as: 
Area of jurisdiction and specialization. 
Any disciplinary actions or legal issues filed against the lawyer. 
Success rate. 
Payment structure.
And so on.
Pay Attention to Referrals
Friends and family can be a great source of information when looking for a personal injury lawyer in Oklahoma. The same applies to other lawyers you've ever worked with - they probably know a thing or two about the lawyer you need for that specific case.
Questions to Ask During Your Consultation
You still need to narrow down your choices to one personal injury lawyer who can effectively take on your case. To do so, it's advisable to ask them a few questions during your consultation to be sure that they'll represent you better than any other lawyer you have on your list. Some examples of questions to ask a personal injury lawyer include: 
How Many Successful Cases Similar to Yours Have They Represented Before?
Working with a seasoned personal injury lawyer boosts your confidence ahead of the negotiations or lawsuit. Additionally, such a lawyer is usually familiar with the challenges associated with your case and how to navigate through them.
What Are Your Odds of Winning the Case?
Each case has different circumstances surrounding it, and the same applies to the outcomes. After careful analysis, a good personal injury lawyer should frankly tell you what to expect from your case. 
In the process, you'll understand the lawyer's commitment to helping you win the case. Additionally, their honesty about the case will give you a rough idea of what to expect after negotiations. 
How Many Years Have They Practiced in Oklahoma?
The last thing you want is to hire someone who isn't familiar with local laws regarding personal injury. For example, if they file the case outside Oklahoma's statute of limitations, it may be dismissed by the court, denying you the compensation you badly need.
Factors to Consider When Selecting an Oklahoma Personal Injury Lawyer
By now, you've probably narrowed it down to just a few lawyers on your list. So how do you choose the best? Here's what to consider. 
The Lawyer's Availability
You don't want to deal with a lawyer who has a lot on their plate already because chances are that they won't give your case the attention it deserves. When that happens, you risk missing important deadlines, which could negatively impact your claim. Also, such lawyers won't have enough time to gather evidence or interview witnesses, something that could contribute to your case being dismissed. 
At Morgan & Morgan, the size of our law firm is our greatest strength - we have a team of over 800 attorneys across the United States. So when you contact us for your personal injury case in Oklahoma, we'll assign your case to a lawyer who's committed to dedicating their time and resources to your case.
How to Contact the Lawyer
Find out how your lawyer prefers to be contacted and if the contact method works for you. A great lawyer should be easy to contact and always available as needed. At Morgan & Morgan, you can contact us on 877-359-7502 any day, any time, and one of our representatives will redirect your call to the appropriate department. 
The Lawyer's Payment Structure 
Different firms have different payment arrangements. For example, some firms will charge for filing fees, phone calls, postage fees, and other hidden charges on top of the contingency fee. So it's very important to know exactly what you'll be paying for before agreeing to work with that lawyer. 
How Do I Determine the Value of My Personal Injury Case?
Several factors determine the value of your personal injury case, but most people only look at the severity of the injuries and the damages caused by the accident. However, other factors such as a doctor's prognosis of your recovery and whether you were partially liable for the accident will influence the amount that the jury deems suitable for your compensation. Therefore, it may not be easy to estimate the true value of your personal injury claim without the help of an experienced personal injury lawyer from a reputable law firm like Morgan & Morgan.
When Does My Personal Injury Case Go to Trial?
You can easily settle your case without going to trial if the other party agrees to cooperate with your lawyer. However, some individuals or insurance companies make it difficult to solve such cases out of court. 
At Morgan & Morgan, we've been in this industry for over three decades, helping clients get compensation in and out of court. We believe that our clients should never settle for less if their claims are worth more than what the other party offers.
When Do I Need a Personal Injury Lawyer?
If you've been hurt due to someone else's negligence, you'll need a personal injury lawyer to help you receive compensation. For this reason, we always advise our clients to contact us as soon as possible. 
But, most importantly, seeking medical attention and filing police reports come first. Such information will help us prove the injury you incurred due to the accident, effectively increasing your chances of winning the claim.
What Is the Process of Getting a Personal Injury Lawyer Like?
At Morgan & Morgan, we'll assign a seasoned Oklahoma personal injury lawyer to your case immediately after receiving it. Once a case file is opened, your lawyer and the paralegal team will contact you to gather the required evidence. They'll also conduct all the necessary investigations and request additional information from you if needed. 
After gathering the required evidence and information, our lawyer will approach the other party, seeking compensation for your injury. If the negligent party fails to cooperate with our lawyer, the case will be sent to the court.
Trust Only the Best Personal Injury Lawyers in Oklahoma With Your Claim
Our track record when it comes to fighting for our clients' rights speaks for itself. We have won over $15 billion in settlements so far and still counting.
With over 800 attorneys to choose from, we can never run out of options on how best to represent you in court. Whether you need representation for wrongful death, slip and fall, medical malpractice, car accident, or anything in between, we have the right Oklahoma attorney waiting to work with you!
Besides, we have the numbers to prove our competency in handling personal injury claims in OK. 
For instance, did you know that we receive at least 5,000 calls per day from clients requesting our help with personal injury cases? In 2020 alone, we successfully resolved over 70,000 cases! 
Time is of the essence at Morgan & Morgan especially considering the limited time the Oklahoma State laws provide for filing a personal injury claim. We fight for everything, including all the damages, losses, and costs incurred due to negligence. Our experience and competence aside, we treat our clients like family and share their pain and quest for justice. 
Additionally, we charge our clients contingency fees, meaning you don't have to pay a thing until the case is successfully settled. This payment system motivates our lawyers to secure the highest compensation possible for their clients. Also, it helps our clients afford legal services that would have otherwise been too expensive when paid for upfront or on an hourly basis, especially after suffering a personal injury. 
So what happens if you don't win the case? It's simple - you won't pay us a dime! 
You have nothing to lose when you contact a Morgan & Morgan personal injury lawyer Oklahoma. On the contrary, we give you the much-needed peace of mind by fighting for your rights by confronting the parties responsible for your pain and suffering. 
We are also aware that certain injuries can be life-changing, and no amount of compensation would be enough to reverse the pain. However, we also know that such life-changing incidents could also affect your finances, and that's why we are here to help. 
So give us a call today or contact us online to schedule a consultation with a personal injury attorney from the largest injury law firm in the United States!