Shortened/display title
North Carolina Personal Injury Attorneys
$15 Billion+ Won

•

800+ Lawyers Nationwide

•

The Fee is FreeTM, Only Pay If We Win

•

America's Largest Injury Law Firm

•

Protecting Families Since 1988

•
Local Personal Injury Lawyers Who Care
When most people think of North Carolina, they think of the beautiful mountains, dense forests, and scenic beaches. The Tar Heel state offers something for all visitors and residents.

But even in the most idyllic places, accidents happen. If you or someone you love has suffered in an accident, contact a personal injury lawyer in North Carolina as soon as possible.

When a person is hurt because of another's negligence, they have the legal right to pursue financial compensation. Injury victims should not bear the burdens of an accident that they did not cause.

To consult with an accomplished personal injury lawyer in North Carolina, contact the law firm of Morgan & Morgan. Our team of skilled legal professionals has the knowledge and experience to recover appropriate compensation for you.

The compassionate attorneys at Morgan & Morgan believe that every accident victim deserves qualified legal representation. Negligent individuals and businesses should be held accountable for the damage that they cause.

Fill out the simple contact form on the Morgan & Morgan website to arrange a free initial consultation. During this initial meeting, an accomplished North Carolina attorney will review the facts of your case and help you to determine your next steps.
Free Case Evaluation
Tell us about your situation so we can get started fighting for you. We tailor each case to meet our clients' needs.
The Fee is FreeTM Only Pay If We Win.
Submit a Free Case Evaluation
You can find out if you qualify immediately.
Get a Call From Us
Our specialists will walk you through your case and collect all the right information to win your case.
Let Us Get to Work
Our specialized attorneys will handle every step of your case from start to finish. You don't pay until we win.
Hear From Our Clients
We've helped over 300,000 families across the United States. See what they have to say.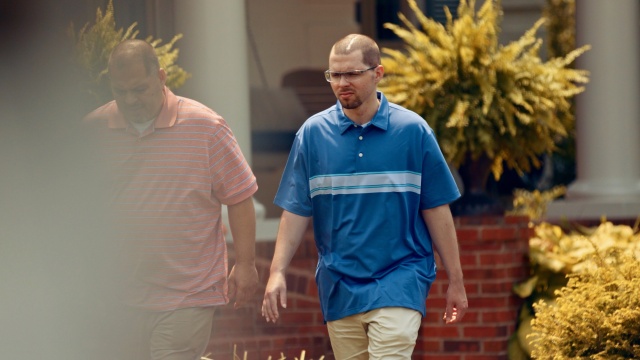 Our Personal Injury Lawyers
Have Over 55,000
5-Star
Reviews
They were caring and concerned about my case. They fought harder then I had intercepted. Communicated in many ways to make sure I understood. Thank you.
Georgia
Workers' Compensation
The staff was amazing, they treated me with the utmost respect and professionalism. Kept me informed every step of the way about my case. Always asked how I was doing and was prompt with responding to any of my questions or concerns. They are a great team!
Antonia
Premises Liability
Morgan and Morgan is truly the best law firm! PERIOD! You could consider yourself blessed when they take your case. Immediately, you can breathe. Anxiety goes from a 10 to 0! I needed them 3 TIMES! I wish I didn't have to hire an attorney but my family and I were blessed. We won every single time! Insurance companies truly know that they will take it to court! I got settlements for all 3 lawsuits. Never stepped a foot into a courtroom. Thank you so much Morgan & Morgan!
The entire Morgan & Morgan team, including my case manager Michelle Hill, have been a blessing! From the first phone call I made to them, they have been extremely compassionate, very helpful, and 100% professional. I would recommend Morgan & Morgan to anyone because THEY CARE!
Results may vary depending on your particular facts and legal circumstances.
See More
See Our Nationwide Results
We've won over $15 Billion for our clients in cases of all types. Let us work hard for you.
120,000,000
Car Accident
28,450,105
Medical Malpractice
820,000
Unpaid Overtime
91,000,000
Tobacco
3,140,804
Slip & Fall
8,800,000
Premises Liability
1,331,245
Social Security
1,800,000
Civil Rights
What Does a Personal Injury Lawyer Do?
When someone else has caused you to sustain an injury, you know you need legal representation. But you may be wondering what exactly a personal injury lawyer will do for you.
 
A personal injury lawyer works to protect your rights and recover what you are owed. They are your representative. A skilled attorney will work tirelessly in your best interests.
 
An accomplished personal injury lawyer in North Carolina will recognize and anticipate any issues before they arise. If there are problems in your case, your legal representative will intervene on your behalf.
 
Personal injury claims are often very complex. This is especially true if multiple parties are involved.
 
In most cases, securing compensation requires years of legal training and specialized knowledge. Rather than navigating the convoluted legal process, injury victims should be able to focus on their recovery.
 
Hiring an accomplished attorney will ensure that you have the best possible chance to recover financially. This allows you to prioritize your health and wellbeing.
 
When you secure the services of a qualified legal professional, they will handle the following aspects of your case:
Speaking with eyewitnesses to your accident
Securing relevant documentation, such as police reports and medical records
Arranging consultations with medical specialists and experts
Gathering relevant evidence in your case
Negotiating forcefully with insurance adjusters
Accurately calculating the value of your claim
Building a powerful case for legal liability
Preparing a lawsuit, if needed
These are only a few examples of how a skilled personal injury lawyer in North Carolina can help you. 
 
One of the most difficult parts of an accident claim is negotiating with insurance companies. It is important to understand that insurance providers do not work toward the best interests of claimants.
 
Instead, insurance adjusters are trained to minimize the payment on each accident or injury claim that is filed. Adjusters are trained to confuse and manipulate claimants.
 
Experienced personal injury attorneys understand the tactics and manipulation strategies that claims adjusters use. A knowledgeable legal professional will effectively counter attempts to undermine your claim.
 
It is vital to contact an injury lawyer before you try to negotiate with an insurance company. Even the smallest comment may result in the reduction of your claim's value.
 
The legal team at Morgan & Morgan has decades of experience negotiating with uncooperative insurance companies. Do not let a tightfisted corporation deny you the money that you are due.
 
Do not wait. Contact an accomplished attorney at Morgan & Morgan today.
How Much Is My Case Worth?
Determining the value of a personal injury claim is a complex process. There is no single or uniform standard for determining the value of a case.
 
In most injury cases, victims seek financial compensation from the liable party or their insurance provider. Compensation usually takes the form of "damages."
 
Damages are payments made to an accident victim on behalf of the at-fault person or business. "Compensatory" damages are intended to compensate the injured person for the harms that they suffered.
 
There are two main categories of compensatory damages in personal injury law. These are known as "economic" and "non-economic" damages.
Economic Damages
This category of financial compensation is intended to make the victim financially whole. In other words, economic damages are only meant to replace monetary losses resulting from the accident.
 
Economic damages will not make the injured person wealthier than they were before. This type of compensation should restore the victim's previous financial status.
 
Some typical examples of economic damages include payments to cover the cost of:
Medicine and current medical treatments
Anticipated future medical needs
Replacing and repairing damaged or destroyed property
Lost income due to missed work
Decreases in long-term earning potential
And more
This category of compensatory damages will cover any direct monetary loss from the accident or injury. Determining an appropriate amount of economic damages is relatively simple.
 
When you contact a personal injury lawyer in North Carolina, they will gather financial paperwork related to your accident. These may include receipts, bills, invoices, and other documents.
 
Adding up the costs from these documents provides a reliable estimate of the economic damages in each case. 
Non-Economic Damages
Not every type of loss from a personal injury comes with a price tag. In many cases, the intangible losses from an accident or injury are the most difficult.
 
For example, suppose that you suffered a severe back injury from a truck accident. Due to your accident, you may be unable to comfortably sleep at night. You also might be uncomfortable while taking walks with your spouse, so you may stop an activity that you once enjoyed.
 
Losses like these do not necessarily result in a change to the financial lives of a victim. Still, these negative consequences can be devastating.
 
The compensation for intangible negative outcomes from an accident or injury is known as "non-economic" damages. This type of payment is meant to compensate for the difficult and traumatic experiences that victims have undergone.
 
Some of the most common examples of non-economic damages include payments for:
Loss of enjoyment of life
Inability to engage in hobbies or recreational activities
Emotional trauma, like stress, panic, and depression
Disfigurement and disabilities
Embarrassment and ostracization
Physical pain and suffering
Loss of consortium or relationship
Victims do not only deserve compensation for the money that they have lost because of an accident. They also deserve payment for their trying and painful experiences.
 
It is very difficult to evaluate non-economic damages in a personal injury case. That is why it is crucial to hire the best personal injury lawyer in North Carolina.
What Are Contingency Fees and Why Are They Important?
Unlike most types of payment, clients do not provide money upfront to cover the cost of legal services. Trustworthy personal injury attorneys are paid through contingency fees.
 
In short, this means that claimants do not pay anything unless their lawyer recovers money for them. When you hire an attorney, you will agree to a certain percentage of the winnings from your case.
 
After your lawyer has settled or won your case at trial, that percentage of your compensation will go to cover legal fees. You should never hire a firm that requires upfront payments.
 
At Morgan & Morgan, our compassionate team understands the financial difficulties that injury victims confront. That is why we provide no-cost initial case evaluations for claimants.
Is It Important to Hire an Attorney With Experience in the Courtroom?
Yes, hiring a lawyer with litigation experience is crucial. Although most personal injury claims do not result in a trial, some do.
 
The majority of cases are settled before the claimant files a lawsuit. Still, it is possible that your personal injury claim will escalate to the courts. This is especially likely if you are facing a particularly uncooperative insurance provider.
 
At Morgan & Morgan, we have attorneys across the country with plenty of experience in the courtroom. When you hire us, you will never have to worry that your attorney might accept a lowball settlement to avoid litigation.
Types of Cases That We Handle
Morgan & Morgan boasts a team of more than 800 trial-ready attorneys across the country. Since 1988, our firm has handled every conceivable type of accident and injury claim.
 
We have recovered compensation for victims in the following types of cases:
Car accidents
Motorcycle accidents
Pedestrian accidents
Medical malpractice injuries
Workers' compensation claims
Slip and fall accidents
Premises liability cases
Injuries caused by defective consumer products
Commercial trucking and freight accidents
And more
No matter what type of accident you have been involved in, you deserve justice.
 
No case is too difficult, and no set of circumstances is too complex for the attorneys at Morgan & Morgan. To speak with a knowledgeable personal injury lawyer in North Carolina, contact us today.
Premier Legal Services in North Carolina
If you or someone you love has been harmed because of another person's negligence, do not hesitate. Reach out to the legal experts at Morgan & Morgan.
 
Over the years, we have secured more than $15 billion in financial recovery for injury victims. We will fight tirelessly to get justice for you. Complete our user-friendly contact form online to schedule a free legal consultation today!