The Fee Is Free™. Only pay if we win.
America's Largest Injury Law Firm
Protecting Families Since 1988
$15 Billion+ Won
800+ Lawyers Nationwide
Free Case Evaluation
Tell us about your situation so we can get started fighting for you. We tailor each case to meet our clients' needs.
Results may vary depending on your particular facts and legal circumstances.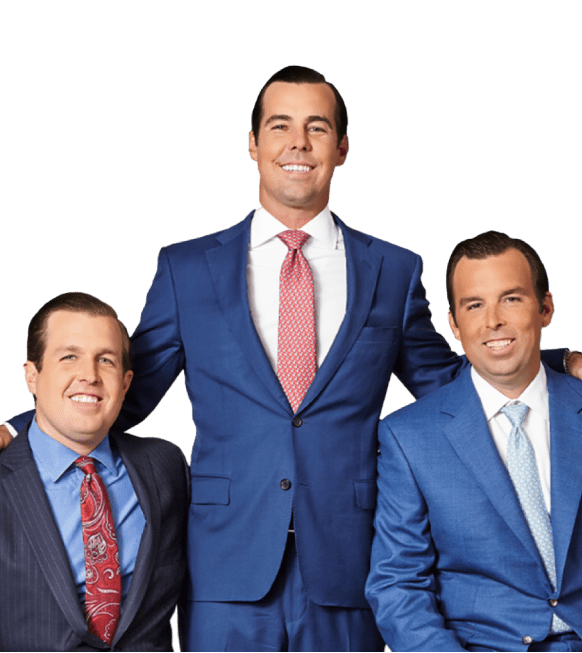 Forklift Accidents Lawyer in NYC
Proud sponsor of the New York Yankees.
New York City workers face various dangers in the workplace, and forklift accidents at work can cause severe injuries and even fatalities. Unfortunately, forklift accidents are fairly common, but many could be prevented with proper safety training. Every year in the United States, there is an average of 85 fatalities and 34,900 serious injuries, according to the United States Occupational Safety and Health Administration (OSHA).
Forklift injuries occur most commonly in the manufacturing industry, with construction, wholesale trade, and transportation industries trailing behind. The most common cause of forklift fatalities stems from vehicles tipping over. 
You might be looking at substantial medical expenses if you or a loved one were injured in a forklift accident. While the medical bills and other financial concerns build-up, you may be overwhelmed by your inability to return to work. Perhaps your employer and their insurance company are giving you a hard time concerning workers' compensation, or the forklift itself was defective, and you're looking to sue the manufacturer. Now you're looking for a forklift accidents lawyer in NYC. Morgan and Morgan are here to help through this difficult time.
Scroll down for more
Recent verdicts & settlements
How it works
It's easy to get started.
The Fee Is Free™. Only pay if we win.
Results may vary depending on your particular facts and legal circumstances.
Step 1

Submit
your claim

With a free case evaluation, submitting your case is easy with Morgan & Morgan.

Step 2

We take
action

Our dedicated team gets to work investigating your claim.

Step 3

We fight
for you

If we take on the case, our team fights to get you the results you deserve.
---
Client success
stories that inspire and drive change
Explore over 55,000 5-star reviews and 800 client testimonials to discover why people trust Morgan & Morgan.
Results may vary depending on your particular facts and legal circumstances.
FAQ
Get answers to commonly asked questions about our legal services and learn how we may assist you with your case.
Morgan & Morgan
How Do Forklift Accidents Happen?

About 1 million forklifts are currently operating in U.S. industries, with 1.5 million forklift operators. The U.S. warehouse, logistics, and distribution industries have seen record growth as the U.S. is poised to become one of the largest distribution centers in the world. Construction workers are also at high risk of forklift accidents, and injuries often result in long-term disability. One of the primary reasons forklift accidents happen is the lack of proper training and certification along with the following:

Forklifts can weigh over 9,000 pounds, which is far heavier than the average passenger car. Should a piece of equipment this size tip over or pin someone, injuries are likely to be catastrophic, if not deadly.
The average forklift can travel up to 18 mph, yet OSHA recommends 5 mph as the maximum speed a driver should use to operate this type of heavy equipment. However, many forklifts don't have a speedometer leaving the driver vulnerable to error.
Forklifts do not come equipped with front and rear brakes. Only one set at the front of the vehicle makes it harder to stop.
The weight of a forklift is unevenly distributed, making it harder to operate and navigate in the workplace.
The rear wheels of a forklift are in control of turning the vehicle, making it more vulnerable to tipping over in constrained settings.
Forklift loads are carried in the front of the vehicle blocking the driver's sight line.
Forklift operators frequently need to lift loads into high spots. If an error occurs, there is a great danger of injury from falling loads to the driver and nearby workers.
The forklift was defective. An injured party could look into a product liability claim in this scenario.
The forklift was poorly maintained. Routine inspections should never be skipped to save time because even a minor problem could lead to devastating consequences.
A safety violation was committed, such as driving with an elevated load, driving too close to platform edges, or not following procedures around loading docks.
The workplace was unsafe. Typically, you cannot sue your employer for a work-related injury in NYC. However, there may be exceptions if the employer intentionally or knowingly made the workplace unsafe.

How Does a Forklift Accidents Lawyer in Nyc Determine Product Liability?

Suppose you were injured because of a defective forklift. In that case, we have product liability lawyers that can go after the responsible third parties on your behalf. Under New York state law, you can file a product liability claim under these three categories:

Negligence - If the forklift manufacturer did not use the necessary level of care during testing and product design or failed to provide adequate instructions or warnings concerning the operation of the forklift, this could be labeled as negligent.

Strict Liability - Under the theory of strict liability, the plaintiff does not need to demonstrate that the manufacturer was aware of a product defect to be liable for injuries. However, the plaintiff will need to show the product was not suitable to be used as it was intended or the risk of the product outweighs its value. 

Breach of warranty - If the forklift fails to fulfill the expectations derived from stated or implied claims in the warranty, the manufacturer could be liable for breach of warranty.

To prove a third party is liable for your injuries, we must demonstrate the following in a product liability claim:

The forklift was faulty, defective, or dangerous when used
Your injury was directly caused by using the forklift in a manner as directed by the manufacturer.
Your injury caused you to suffer physical, emotional, or financial damages.
There were no implicit warnings accompanying the forklift that may have warned you about the possibility of injury.

What is New York's Statute of Limitations for Product Liability Claims?

Under New York law, you have just three years to file for a product liability claim if you come to harm by a defective forklift. Forklift manufacturers are often huge companies with plenty of resources and legal experts to protect them from lawsuits. To meet deadlines for filing a claim and developing a winning legal strategy, you should contact one of our product liability lawyers as quickly as possible. We will work to investigate the accident, collect and preserve crucial evidence, and use our network of product design, production, and medical experts to ensure your claim is a successful one
 

What Can You Do if You're Having Problems Getting Workers' Comp After a NYC Forklift Accident?

If you were injured in a forklift accident at a construction site, warehouse, or any place of work, our workers' compensation lawyers in NYC might be able to help you if you're having difficulties with your claim. Most people think that receiving workers' comp should be cut and dried after a workplace injury. Still, some business owners and their insurance companies will work to discredit you to reduce their liability or outright reject your claim. That's not right, and we aim to hold them accountable. 

Here are some methods unscrupulous employers use to deny rightful compensation:

Delaying claims - An insurer may try to deny claims believing that the injured worker won't appeal the denial and just return to work. Another reason is that they are betting you'll be unable to cope without your regular wages and can't support yourself and your family. They expect you'll be forced to return to work without any benefits by delaying your claim.

Threats - Emboldened employers may hint that any worker who files a workers' comp claim will be fired or suffer retaliation for exercising their rights. This is illegal. An employer may not threaten, fire, intimidate, or retaliate against a worker in any way and should be reported to the New York State's Department of Labor. 

Attempting to settle privately - If an employer hasn't purchased workers' compensation insurance or is worried about premiums going up, they may try to encourage a private settlement. This is almost always not a good course of action because you'll likely need to sign an agreement that releases them from any further liability. Forklift injuries can be serious, and you may require ongoing treatment or surgeries in the future. Going through workers' compensation ensures that you have options.

Limiting medical provider access - In New York, you're generally entitled to see a doctor of your choice after a workplace accident as long as the doctor is authorized by the chair of the New York Workers' Compensation Board. If your employer insists you see a doctor of their choice, it's probably because the doctor is on the payroll. This can help your employer if the doctor prematurely sends you back to work unrestricted or misuses their authority in your diagnosis.

How Can You Appeal a Workers' Compensation Decision if You're Denied Benefits?

It can be devastating when you're denied workers' compensation benefits after a workplace forklift accident. However, denial is not the end of the road. You have the right to have your own legal representation when you file an appeal or at any step during the process. Our workers' compensation lawyers can help you through the entire system, including the pre-hearing conference, formal hearings, and all appeals up to the New York Court of Appeals. Morgan and Morgan Law Firm have handled more workplace litigation than any other law firm in the country. When it comes to getting the benefits you deserve, we'll fight hard for you and use our experience to make sure you're successful. 

We'll work to have the denied benefits decision reversed and may even be able to get you more than what you would have received if your claim had been accepted in the first place. To make a successful appeal, you need to understand why the claim was denied initially. An insurer has a duty to give you an explanation for why the claim was denied. They could be bad faith actors if they don't disclose a reason or give you a reason that is nonsense. Bad faith insurers are not the norm, as the consequences of a bad faith insurance lawsuit aren't pretty. You could be eligible for punitive damages on top of the losses you incurred.

Here are the most common reasons why a workers' compensation claim is denied:

Reporting requirements - New York Workers' Compensation Law states you must report your injury within 30-days of the accident. Typically, you should report your workplace injury as soon as it happens so you can get medical care right away and start the workers' compensation claims process. A delay in reporting may be construed to mean the injury didn't happen at the workplace.

Drugs or alcohol were found in your system - If a doctor's test reveals you had drugs or alcohol in your system, this can be used as a reason to deny benefits, even if it's a prescription drug. That's why it's crucial to have a lawyer work with your doctor to explain how this prescription drug wouldn't interfere with your ability to operate a forklift safely. 

A suspicion that the injury was self-inflicted - If a worker injures themself intentionally, workers' compensation insurers aren't required to pay benefits. Furthermore, self-injury to get workers' compensation can be seen as fraud. 

Doctors can't confirm what caused your injury - It seems unfathomable. Still, if a doctor cannot verify your injuries occurred because of workplace activity, this could be grounds to deny the claim. It can help if we can find witnesses or video evidence to back up your claim.

Lack of witnesses - Witnesses aren't always necessary for every workplace injury. Still, witnesses can be very valuable if there are some questions concerning when and where your injury occurred. For this reason, we recommend every injured worker report injuries immediately to a manager and preferably with someone else within earshot.

The injury isn't severe enough - If you have no injury, the claim will be denied. Still, even a minor injury that impacts your ability to work should still entitle you to benefits, even if you're off work for a few days. It's your right.

Forklift Accidents Lawyer in NYC

When you're denied workers' compensation because of a forklift accident on the job, we'll work to ensure your appeal is approved. Don't give up. The system was created to protect workers when accidents occur. If there is something we can do to right the wrongs, that's what we'll endeavor to achieve. Likewise, we can hold the manufacturer accountable if you were injured because of a defective forklift. The critical thing to understand is that you're not in this alone. Contact us today for a free case evaluation.
Scroll down for more
Load More