The Fee Is Free™. Only pay if we win.
America's Largest Injury Law Firm
Protecting Families Since 1988
$15 Billion+ Won
800+ Lawyers Nationwide
Free Case Evaluation
Tell us about your situation so we can get started fighting for you. We tailor each case to meet our clients' needs.
Results may vary depending on your particular facts and legal circumstances.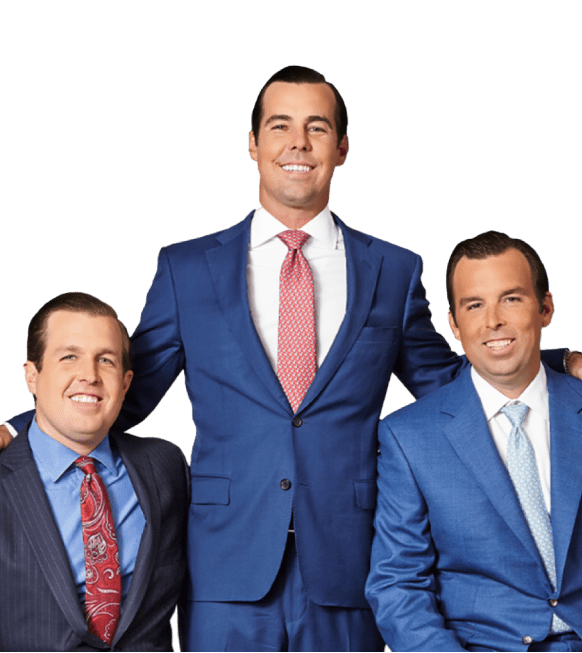 Denver Truck Accident Lawyer
Truck accidents have caused some of the worst injuries we have seen in Denver, Colorado. Our team has also handled cases where families have lost their loved ones due to these kinds of accidents. If you or a loved one is a victim, read on to learn more about when to hire our Denver truck accident lawyers, how they may be able to help, and more. 
When to Hire a Truck Accident Lawyer
Hiring a lawyer after a truck accident becomes essential under certain circumstances. Let's discuss a few common scenarios where you may need to have such an attorney handle your case. 
Your Injuries Are Severe
You will likely need a lawyer if you or a loved one has sustained severe injuries. Besides the high medical expenses, you'll need to be able to afford the cost of long-term rehabilitation and also cover the potential loss of income.  
You Don't Know Who Caused the Accident
In some truck accidents, the issue of fault may be unclear or disputed. As you'd expect, you cannot file a claim without identifying the responsible party. Otherwise, who will you hold responsible for your injuries and damages? An experienced lawyer can investigate the accident and use their findings to determine liability. Once that's figured out, they'll discuss how best to approach the case. 
Insurance Company Denies Your Claim
Insurance companies don't like settling cases unless it is for the lowest amount possible. They make money by denying claims and collecting premiums. So if they deny your claim after an accident, it is wise to consult with a truck accident lawyer as soon as you can.
The attorney will look at the reason for denial and determine whether the insurer was justified. Some common reasons for insurance claim denial include insufficient evidence, policy exclusions, or disputes over liability. If the insurer acted in bad faith, meaning they denied your claim for unfair reasons, a bad faith insurance lawyer may be able to hold them accountable. 
Insurance Company Delays Your Claim
Unreasonably delaying your claim can hurt you financially. If that's what you're dealing with, you should hire a truck accident lawyer. 
In Denver and throughout Colorado, insurance companies must respond to truck accident claims within 30 to 45 days of receiving the claim. That said, the state doesn't require them to settle the claim within a specified timeframe. Instead, these companies are expected to handle such claims "in a timely manner."
Because of this legal loophole, some rogue insurers may decide to prolong the process to discourage claimants or reduce settlement amounts. They know that you're desperate for compensation, and your bills keep piling every day you go without getting the compensation you need and deserve. 
Intentionally delaying a claim to force you to settle for less is unlawful. That's why you need a lawyer to intervene and put pressure on the insurance company to expedite your claim.
Your Loved One Died In the Accident
Sadly, some truck accidents may end up with the tragic loss of a loved one. If that is the case, you may be able to file a wrongful death claim against the other party and recover compensation through their insurer. 
To do this, you'll need an attorney who specializes in wrongful death cases. That's because this kind of claim usually involves complex legal processes. Besides proving negligence, your lawyer will need to assess the value of the loss, file crucial paperwork, and navigate the hurdles the other party will set on your path to obtaining compensation.
Note that the different scenarios we've discussed above are not conclusive. As long as you suffered severe injuries, hiring a lawyer to fight for your rights is critical. 
What to Look for When Hiring a Truck Accident Lawyer In Denver 
There's so much information out there about the process of seeking legal representation after a truck accident. We understand how confusing this can be, especially if it's your first time looking for such an attorney. 
While there are many factors to consider, we'll only focus on the most important.
Experience
You should only hire an attorney who specializes in truck accidents, not a general one. Such a lawyer understands Denver's complex truck accident laws, including most of the tactics insurance companies may use to dispute, deny, or delay your claim. As a result, you can count on them to maximize your chances of obtaining a favorable outcome.
Resources
A truck accident case, especially one that involves serious injuries or death, often requires extensive resources that go into gathering evidence, conducting investigations, consulting with experts, and building a strong legal argument before facing the other party in or out of court. Without such resources, the attorney might settle for less than you deserve, leaving you with huge bills to pay out of pocket. 
Results
The best way to determine how experienced the lawyer is is by reviewing their past results. This will also give you an idea of their ability to deliver positive outcomes. If possible, find out how many similar cases they have won.   
Reviews
Reading attorney reviews gives you a clearer understanding of how the attorney (or law firm) will handle your case. Pay attention to the experiences shared by previous clients regarding the lawyer or firm. While you shouldn't expect every review to be positive, the majority should.
Scroll down for more
Recent verdicts & settlements
Results may vary depending on your particular facts and legal circumstances.
Scroll down for more
Results may vary depending on your particular facts and legal circumstances.
How it works
It's easy to get started.
The Fee Is Free™. Only pay if we win.
Results may vary depending on your particular facts and legal circumstances.
Step 1

Submit
your claim

With a free case evaluation, submitting your case is easy with Morgan & Morgan.

Step 2

We take
action

Our dedicated team gets to work investigating your claim.

Step 3

We fight
for you

If we take on the case, our team fights to get you the results you deserve.
---
Client success
stories that inspire and drive change
Explore over 122,576 5-star reviews and 800 client testimonials to discover why people trust Morgan & Morgan.
Results may vary depending on your particular facts and legal circumstances. Based on Select nationwide reviews
FAQ
Get answers to commonly asked questions about our legal services and learn how we may assist you with your case.
Morgan & Morgan
How Much Compensation Will I Receive For Getting Injured In a Truck Accident?

Different factors will influence the value of your claim after a truck accident. 

Let's start with Colorado's modified comparative negligence law, as we discussed earlier. The higher your percentage of fault, the lower the compensation you may be entitled to. The good news is that a skilled attorney may be able to help minimize your level of fault and establish the other party's negligence.

The extent and severity of the injuries you sustained will also influence the value of the claim you file with the other party or your insurance provider (if you have a policy protecting you against such injuries). In most cases, injuries that result in long-term or permanent disability or those that need extensive medical treatment, rehabilitation, and ongoing care will generally lead to higher compensation. 

Most people don't realize that the steps they take after an accident can impact the value of their claim. For example, seeking prompt medical attention and following through with all recommended treatments and therapies can help improve the value of your claim because that leaves almost zero room for the defendant to doubt your injuries. 

On the contrary, if you delay seeking medical treatment or fail to adhere to your healthcare provider's instructions, the other party will argue that your injuries are not as severe as you claim. 

Lastly, you've learned how an attorney can help in different situations after a truck accident. Do not fail to hire one. To sum up, the attorney will thoroughly investigate the accident to establish the facts, gather evidence to determine and prove liability, negotiate with insurance companies for a fair settlement, and even fight for you in court if the need arises. 

What Kind of Evidence Can Be Used in a Truck Accident Case?

Because each case is different, there is no standard evidence for such cases. It all boils down to the specifics of your case. 

That said, the following types of evidence could help substantiate your claim. 

Accident reports filed by police officers who responded to the accident scene.
Eyewitness testimonies.
Opinions of experts, such as accident reconstruction experts or medical professionals.
 Photographs or videos of the accident scene showing all vehicles involved and the damages sustained. 
Maintenance and inspection records of the truck involved to determine whether the owners were negligent.
Medical records and bills documenting your injuries and treatments.
Employment records, such as driver's logs and schedules, to establish if the accident occurred due to driver fatigue or violation of regulations.

What Parties Can Be Held Responsible for a Truck Accident?

A skilled lawyer can help hold many different parties responsible if they contribute to the accident. This is one tactic attorneys use to maximize claims. 

Depending on the nature of the accident, the following parties may be liable: 

The truck driver if they were negligent by speeding, driving under the influence, or violating traffic laws.
The trucking company if they failed to properly train or supervise their drivers or if they did not follow mandatory maintenance and safety protocols.
Vehicle or parts manufacturers if a defective part in the truck caused the accident.
Cargo loading companies if they failed to properly load and secure cargo, which caused the accident.

Can You Sue Your Employer for a Truck Accident in Denver?

You may be able to seek compensation for your injuries and resulting damages if you are an employee involved in a truck accident while performing your job duties at work. To obtain compensation, you must file a workers' compensation claim with your employer, which bars you from filing a lawsuit.  

However, there may be exceptions to this rule. Take, for example, a situation where your employer's intentional misconduct or gross negligence directly caused the accident. In such a case, you may be able to sue them directly for the injuries and damages you sustained.

Can You Sue the Government for a Truck Accident in Denver?

Yes, but such a lawsuit can be more complex. You can sue government entities, such as municipalities or state agencies, for negligence leading to a truck accident. Examples of such negligence include poor road maintenance, a lack of or inadequate signage, malfunctioning traffic signals, and so on. 

However, before filing a lawsuit, you must first file a claim with the government within 180 days of the accident or when the injury was discovered or should have been discovered. Once you've filed the claim, you must wait an additional 90 days to file a lawsuit unless the government agency denies the claim before the expiry of the 90-day rule.

What Is the Deadline for Filing a Truck Accident Lawsuit in Colorado?

In Colorado, you have three years from the date of the accident to file a lawsuit to seek compensation for the injuries or damages you incurred. If someone died in the accident, your loved one, in this case, you only have two years from the date of death, not the date of the accident.

What Happens if You Miss the Deadline?

The court will not hear your case if you file a lawsuit outside this deadline. This is because, legally, such a case is considered null and void or 'time-barred.' Insurance companies will also not negotiate with you if they know the case has already expired. 

Contact a Denver Truck Accident Lawyer From Morgan and Morgan

Because truck accident cases are usually complex, there is always the possibility that the insurance company won't accept liability without a fight. These accidents often involve serious injuries and sometimes death due to the sheer size of trucks compared to smaller vehicles. 

If you wait too long to file a claim, you may be time-barred. In addition, the longer you wait, the harder it is to build a strong case because your attorney will always have an eye on the deadline when they should be focusing on building a strong case for you or a loved one. 

Don't let your claim be time-barred; you deserve compensation if you have been injured in a truck accident or lost a loved one. Contact us today for a free case evaluation.
Scroll down for more
Load More