The Fee Is Free™. Only pay if we win.
America's Largest Injury Law Firm
Protecting Families Since 1988
$15 Billion+ Won
800+ Lawyers Nationwide
Free Case Evaluation
Tell us about your situation so we can get started fighting for you. We tailor each case to meet our clients' needs.
Results may vary depending on your particular facts and legal circumstances.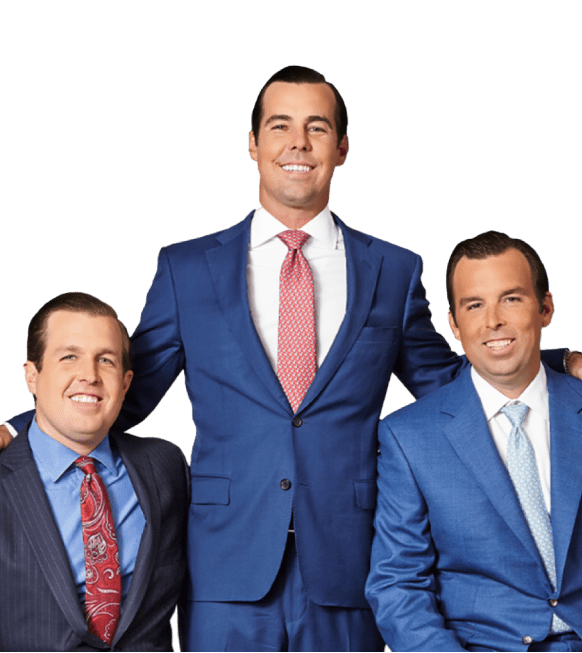 Phoenix Motorcycle Accident Lawyer
One of the saddest facts about motorcycle accidents is that they usually lead to serious injuries, that is, if the victim is even lucky to survive. For context, in Arizona, at least 1921 people died in 2020 alone due to Motorcycle accidents.  
If you or a loved one is a victim of a motorcycle accident, you are not alone. At Morgan and Morgan, we have been fighting for the rights of the injured since 1998 and have secured over $15 billion in different cases, including those caused by motorcycle accidents.
To learn more about how a Phoenix motorcycle accident lawyer from our attorney may be able to help, fill out our free case evaluation form today. 
Why Hiring a Motorcycle Accident Lawyer is Critical to Your Case
No law in Arizona requires you to hire a motorcycle accident lawyer, but having one can make a huge difference to your case. 
Motorcycle Accident Cases Are Complex
The unique nature of motorcycle accidents makes these cases very complex. For instance, determining fault after such an accident can be challenging. That's because, in most cases, multiple parties may be involved in one way or another. 
Also, society tends to misjudge motorcyclists, placing them at fault for traffic accidents by default. Without a lawyer, navigating these complexities effectively and holding the other parties accountable can be extremely difficult. 
Insurance Companies May Deny Liability
Insurance companies often strive to minimize their payouts or avoid liability altogether; that's how they make money. With a motorcycle accident lawyer on your side, you have someone who can fight for your rights if the other party decides to frustrate your efforts to recover damages. 
Lawyers Have Your Best Interests at Heart
A typical motorcycle accident case attracts different interests from various parties. On one hand, the insurance company will want to avoid liability or ensure that whatever they pay out is the lowest amount possible. On the other hand, all you care for, as the plaintiff, is to recover the kind of compensation that restores you to the position you were in before the accident. 
The third party, your attorney in this case, commits to protecting your best interests by holding the other parties accountable and seeking compensation for your injuries and losses. Since motorcycle accident lawyers share your interests, you can count on them to fight for your rights. 
You Have a Higher Chance of Winning With a Lawyer
Statistics show that individuals who hire motorcycle accident lawyers stand a higher chance of achieving favorable outcomes in their cases. That's because lawyers have the knowledge and skills to build a strong legal argument that's in their client's best interests. They also know how to counter any defenses raised by the opposing party while staying focused on securing the compensation their clients need and deserve. 
Lawyers Can Help Maximize Your Claim
In these kinds of cases, securing just any kind of compensation is not enough. You need the type of compensation that factors into the full extent of your injuries and losses. That's also another reason to hire an attorney. They can help calculate fair settlement by accurately assessing your losses and placing a monetary value on them. 
Damages A Motorcycle Accident Lawyer in Phoenix Can Help You Recover
The first thing to keep in mind is that each motorcycle accident case is unique in its own way. The damages you may be entitled to will vary from one case to another. That said, the following are some of the most common damages in such cases. 
Medical Expenses
Such accidents often lead to substantial medical bills. These include the cost of emergency room treatment, hospital stays, physical therapy, surgeries, medications, medical equipment, and other necessary medical care that may arise after the accident. If you got injured due to someone else's negligence, the law in Arizona allows you to pursue compensation for these and other similar expenses.
Property Damage
It's likely that your motorcycle was damaged or totaled in the accident. In that case, you may be able to seek reimbursement for the repair or replacement costs. Depending on the terms of your motorcycle insurance coverage, you may also recover compensation from your own insurance provider. The same applies to any personal belongings damaged or lost, such as motorcycle riding gear or equipment.
Lost Wages
Most victims of motorcycle accidents are not usually able to work right after the accident. That's because these accidents are notorious for causing serious injuries and, sometimes, death. If your injuries from the motorcycle accident resulted in missed workdays or a reduced earning capacity, a skilled attorney can help you seek compensation for the wages you would have earned during that time. 
Additional compensation may be awarded if the injuries you sustained in the accident affected your ability to continue working or have caused a long-term disability. Here, you could claim compensation for future lost wages or diminished earning capacity.
Pain and Suffering
There is no doubt that motorcycle accidents can cause serious physical pain, emotional distress, and mental anguish, all of which are compensable in Phoenix. That said, keep in mind that these damages are more subjective. In other words, they vary from case to case. 
Rehabilitation and Ongoing Care
Long-term rehabilitation, ongoing medical treatment, or specialized care may be required after a motorcycle accident to help you achieve maximum recovery. These services are not usually cheap. If it is determined that obtaining these services is in your best interests, they may be covered by the other party's insurance carrier.
Loss of Consortium 
Injuries caused by motorcycle accidents can result in the loss of companionship, support, or intimacy with your spouse or partner. Take, for example, a situation where you can no longer take evening walks with your spouse because of partial or complete paralysis caused by the accident. That is enough reason for your spouse or other eligible family members to seek damages for the loss of consortium. 
Punitive Damages
Arizona also allows plaintiffs in these cases to seek punitive damages if the at-fault party's actions were particularly reckless or intentional. The good news is that, unlike some states, Arizona does not place limits on the amount of punitive damages you may be able to recover. However, these damages are quite rare, so it will depend on the specific circumstances of your case and your lawyer's ability to convince the judge or jury that the other party's conduct meets the punitive damages threshold. 
How a Phoenix Motorcycle Accident Lawyer Will Handle Your Claim
In this section, we'll look at how the motorcycle accident claims process works when you hire an experienced lawyer to handle your case. As mentioned earlier, each case is unique, so there's a chance your lawyer might follow a different process but with the same goal in mind: securing the compensation you deserve.
Offering a Free Case Evaluation
This is the first and most important part of the entire process. When you contact Morgan and Morgan about your case, it will be reviewed by our team of experts specializing in motorcycle accidents in Phoenix. The goal of this step is to determine whether you have legal grounds to take action against the other party in the first place. 
Setting Up the Initial Consultation
Once we've established that you have legal grounds to seek compensation, we will set up the initial consultation with a Morgan and Morgan attorney. The good thing about hiring a powerful law firm like Morgan and Morgan is that we can meet you wherever you are. That's because we are America's largest injury firm, with an army of over 900 attorneys scattered all over the nation. 
No matter your location, we will find you and discuss your case in detail. 
During this meeting, we will collect as much information as possible about the accident, any injuries sustained, and its impact on your life. Our attorneys will also listen attentively to your version of events and ask relevant questions about the accident.
Investigating the Accident 
Once you decide to move forward with the Morgan and Morgan lawyer, we will use our powerful legal resources to thoroughly investigate the accident. This also includes gathering evidence to support your case. 
Creating a Legal Strategy  
Based on the information gathered during the stages described above, your lawyer will develop a legal strategy that represents your best interests. For example, if multiple parties are responsible for your injuries and losses, your attorney will determine how best to approach such a claim, including how, where, and when to file. They can also prepare in advance for potential defenses the other party could use to deny liability and how best to fight back. 
Dealing With Insurance Companies
Insurance companies only care about preventing losses. For such companies, being held responsible for your injuries and losses is the last thing they want. As a result, they will always fight back or use unfair tactics to minimize your claim. 
Since we have been dealing with these companies for more than three decades, our attorneys are always prepared for different scenarios and tactics the other party could use to jeopardize your claim.
Participating in Settlement Negotiations
Your lawyer will engage in settlement negotiations with the insurance company or the at-fault party's legal representation. They will skillfully present the evidence gathered and arguments to support your claim for compensation. Through strategic negotiation, they will work to reach a settlement that is satisfactory and reflects the full extent of your damages.
Exploring the Possibility of Litigation
Settlement negotiations sometimes do not lead to a fair resolution. This is especially true in cases where liability is disputed, or the insurance company just won't cooperate. 
That's why it is important to hire a lawyer who knows what to do in such situations. For instance, at Morgan and Morgan, our lawyers know that if negotiating out of court is no longer an option, litigation becomes necessary. And given our track record of winning such cases, it is highly unlikely that the other party will want to go down this path. 
That's because while we always want to settle out of court to ensure that our clients receive fair compensation within the shortest time possible, we are always prepared to fight in court if necessary.
Scroll down for more
Recent verdicts & settlements
Results may vary depending on your particular facts and legal circumstances.
Scroll down for more
Results may vary depending on your particular facts and legal circumstances.
How it works
It's easy to get started.
The Fee Is Free™. Only pay if we win.
Results may vary depending on your particular facts and legal circumstances.
Step 1

Submit
your claim

With a free case evaluation, submitting your case is easy with Morgan & Morgan.

Step 2

We take
action

Our dedicated team gets to work investigating your claim.

Step 3

We fight
for you

If we take on the case, our team fights to get you the results you deserve.
---
Client success
stories that inspire and drive change
Explore over 122,576 5-star reviews and 800 client testimonials to discover why people trust Morgan & Morgan.
Results may vary depending on your particular facts and legal circumstances. Based on Select nationwide reviews
FAQ
Get answers to commonly asked questions about our legal services and learn how we may assist you with your case.
Morgan & Morgan
How Much Time Do You Have To File a Motorcycle Accident Case in Phoenix?

In Phoenix, the statute of limitations for filing a motorcycle accident lawsuit is two years from the date of the accident. Failing to take legal action within the prescribed time frame could mean losing your right to pursue damages. 

How Much Is My Motorcycle Accident Case Worth?

The straightforward answer to this question is: it depends. That's because each case is unique. In fact, you shouldn't trust any lawyer who claims you can recover a certain amount of compensation without even reviewing the specifics of your case. Chances are, they may overpromise and underdeliver or even fail to maximize your claim. 

Factors such as the severity of your injuries, your percentage of fault (if applicable), the impact of the accident on your life, insurance limits, and the damages you or your loved ones have incurred will ultimately decide the amount of compensation you may be entitled to. 

Will Surgery Increase My Motorcycle Accident Claim?

In most cases, yes, it can. However, the facts of the case will always take precedence. For example, while surgery resulting from a motorcycle accident can increase the value of your claim, the same value may drop if you played a role in the accident. 

That said, surgical procedures are usually invasive and can cause so much pain and suffering to the victims. This alone is enough reason to increase the value of your claim.

How Much Does Hiring a Morgan and Morgan Motorcycle Accident Lawyer Cost?

Morgan and Morgan lawyers work on a contingency fee basis, which means they only get paid if they secure a settlement with the other party or win your case in court. Their fee is typically a small percentage of the compensation, usually between 30 and 40 percent of the award. 

Injured In A Motorcycle Accident? Get a Free Case Evaluation Today

Don't let someone else's negligence be the reason you're struggling with huge bills deriving from a motorcycle accident. A Phoenix motorcycle accident lawyer from Morgan and Morgan can help fight for your rights as you focus on recovering from your injuries. Contact us today for a free, no-obligation case evaluation. 
Scroll down for more
Load More