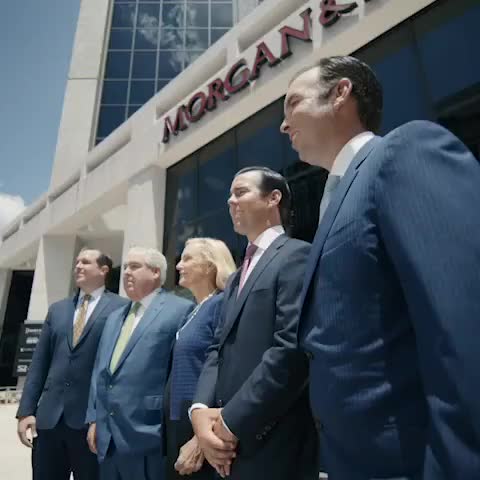 $15 Billion+ Won
•
800+ Lawyers Nationwide
•
The Fee is FreeTM, Only Pay If We Win
•
America's Largest Injury Law Firm
•
Protecting Families Since 1988
•
Cape Coral Office
If you were injured in an accident in Cape Coral, Florida that was caused by somebody else's actions, you may be entitled to compensation. The amount of compensation you might receive will depend on the type of accident you were injured in, who was at fault, and the severity of your injuries. To ensure you have the best chance at maximum financial recovery, turn to a Cape Coral personal injury lawyer from Morgan & Morgan—America's largest personal injury law firm.
At Morgan & Morgan, our attorneys work diligently to pursue every available avenue to secure the financial compensation you need and deserve. We believe that when you have been hurt through no fault of your own, you shouldn't have to bear the financial and emotional burdens of your injuries and recovery. Let us do whatever it takes to make sure you receive fair and full compensation for your medical bills, lost wages and future earnings, lost quality of life, and physical pain and emotional suffering. Having experienced legal representation in your corner may mean the difference between the best possible recovery and receiving less than you deserve from the insurance company. With Morgan & Morgan, we do not get paid unless we win compensation for you, so you can expect us to fight as hard for your rights and interests as you would yourself. That's right, the Fee Is Free until we win.
Contact us today for a free, no-obligation case evaluation to discuss how we might be able to assist you with pursuing a legal claim for compensation from those at fault for the injuries and losses you suffered in an accident or other incident. 
About Cape Coral
Cape Coral is located in Lee County, Florida, and was originally founded in 1957. It is the largest city between Miami and Tampa, both in area and population, and it has over 400 miles of navigable waterways, making it one of the most common locations for boating accidents throughout not just Florida but the country. 
Our Cape Coral office is here to serve the needs of personal injury victims when they have been critically hurt due to someone else's negligent actions. If you have questions about your eligibility to file a lawsuit and need further assistance in getting this support, contact our Cape Coral personal injury lawyers today.
Car Accidents, Motorcycle Accidents, Truck Accidents, and Pedestrian Accidents
Some of the most common types of personal injury cases begin on the roadways throughout Cape Coral. This is when someone ends up critically hurt because another party was not paying attention, was driving recklessly, was under the influence of alcohol or drugs, or was dealing with other circumstances that caused them to neglect the safety of others on the road. In any of these circumstances, it is often the victim that ends up shouldering the consequences. 
At the Morgan & Morgan Cape Coral office, we help personal injury victims who have sustained injuries like broken bones, internal organ damage, whiplash, and other medical conditions related to vehicular accidents. Far too many road accidents throughout Cape Coral are completely preventable, and victims shouldn't have to deal with the burdens of their injuries. We fight to resolve cases outside of court in settlement negotiations so that our personal injury victim clients are able to put the pieces of their lives back together and begin to move forward with their future. But if necessary, we're prepared to take our fight all the way to court.
We recognize that no two accident cases are the same, and we take each individual claim seriously because we care about your future. Do not hesitate to contact our Cape Coral personal injury lawyer if you have recently been hurt in a vehicle accident and need to prepare a case against those responsible.
Premises Liability
Business owners and property managers have a legal responsibility to ensure that their properties are relatively safe. When a hazard is noted due to regular inspections and walkthroughs on the property, those business owners must take proactive steps to warn visitors to the premises about that issue and ultimately have that hazard or obstacle removed. The support of a qualified attorney may be necessary for building a strong premises liability case, such as if you slipped and fell in a grocery store, shopping mall, public location, or other business. 
There are many different factors that can contribute to premises liability lawsuits, but the general standard falls down to whether or not the property owner or manager should have known about the risk and failed to remove it or to warn you about it.
Defective Products
As a consumer you use commercial products every single day. From appliances and vehicles to simple consumer goods around your home, you expect that the designers, makers, and sellers of these products have done everything possible to minimize the risks for consumers using those products. 
Unfortunately, defective products are released to the public all the time, leading to lawsuits filed by individual victims or class action mass tort claims alleging that a company is responsible for the devastating impact of their dangerous products. 
In any of these circumstances, connecting with our Cape Coral office may be your best first step for recovery in a defective product lawsuit. We have experienced and knowledgeable lawyers who leverage our resources, nationwide network, and reputation with these issues to investigate what ultimately caused the injury and fight for your compensation.
Medical Malpractice
Your care and wellness should be a top priority of any healthcare facility or medical professional. But what happens when a medical professional, such as a doctor, nurse, or other healthcare provider fails to give you the same care, attention, or respect that you deserve? 
This can form the basis of a medical malpractice lawsuit filed with help from the attorneys at Morgan & Morgan in our Cape Coral office. There are many different kinds of medical malpractice lawsuits including surgical errors, delayed or misdiagnosis, failure to diagnose, medication mistakes, and more. The standard of proof that a victim must illustrate is that the doctor or other health care provider failed to adhere to a standard that should have been given and would have been given by another provider. If you or a loved one is currently suffering from the consequences of medical malpractice, you need the help of an attorney in our Cape Coral office.
The Fee is FreeTM Only Pay If We Win.
Submit a Free Case Evaluation
You can find out if you qualify immediately.
Get a Call From Us
Our specialists will walk you through your case and collect all the right information to win your case.
Let Us Get to Work
Our specialized attorneys will handle every step of your case from start to finish. You don't pay until we win.
Call Us Now
Hear From Our Clients
We've helped over 300,000 families.
See what they have to say.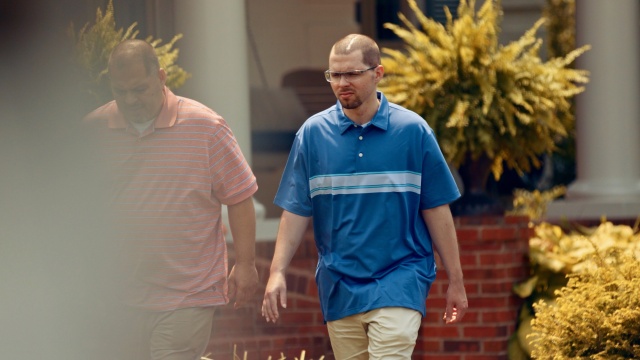 Our Personal Injury Lawyers
Have Over 55,000
5-Star
Reviews
They were caring and concerned about my case. They fought harder then I had intercepted. Communicated in many ways to make sure I understood. Thank you.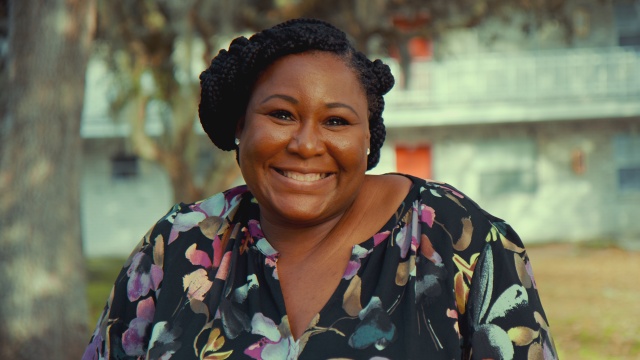 The staff was amazing, they treated me with the utmost respect and professionalism. Kept me informed every step of the way about my case. Always asked how I was doing and was prompt with responding to any of my questions or concerns. They are a great team!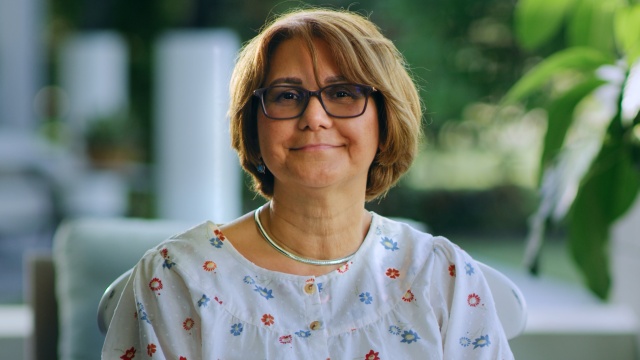 Morgan and Morgan is truly the best law firm! PERIOD! You could consider yourself blessed when they take your case. Immediately, you can breathe. Anxiety goes from a 10 to 0! I needed them 3 TIMES! I wish I didn't have to hire an attorney but my family and I were blessed. We won every single time! Insurance companies truly know that they will take it to court! I got settlements for all 3 lawsuits. Never stepped a foot into a courtroom. Thank you so much Morgan & Morgan!
Todd E.
Homeowners Insurance
The entire Morgan & Morgan team, including my case manager Michelle Hill, have been a blessing! From the first phone call I made to them, they have been extremely compassionate, very helpful, and 100% professional. I would recommend Morgan & Morgan to anyone because THEY CARE!
See More
See Our Nationwide Results
We've won over $15 Billion for our clients in cases of all types. Let us work hard for you.
$28,450,105
Medical Malpractice
$8,800,000
Premises Liability
$1,331,245
Social Security
Morgan & Morgan
What Is the Statute of Limitations in Florida?

The statute of limitations is a statewide rule that determines when someone can file a lawsuit after they have been seriously hurt. This is different from one state to another, and Florida has a statute of limitation of four years. Civil injury cases not based on negligence, however, have a two-year statute of limitations.

Do I Really Need a Lawyer?

You may initially assume that you can submit evidence to your insurance company and recover the compensation you're owed as part of a personal injury lawsuit. However, as a Morgan & Morgan Cape Coral lawyer can tell you, there are many different challenges that a victim may encounter when simply reporting their issue to the insurance company. You need to instead be prepared to consult with a dedicated and qualified lawyer who will guide you through this legal process and help protect your interests from the beginning. 

There are many different factors to consider in this process, so do not hesitate to contact a qualified lawyer. A qualified attorney from our Cape Coral office will sit down with you during an initial consultation to explain your rights to you.

Do I Have to Pay for Legal Services?

Our personal injury lawyers in our Cape Coral office work on a contingency fee basis. This means that we are not able to recover compensation in terms of payment unless we are successful in negotiating a settlement or jury verdict. As stated before, the Fee Is Free until we win, with nothing to pay from your own pocket, ever.

Set up a meeting today with the experienced and talented lawyers at Morgan and Morgan in our Cape Coral office. No matter how your accident happened, if someone else was negligent, you have legal rights that should be protected. Contact us today to get started.

¿Usted tiene preguntas acerca de su caso en español?

Los abogados de lesiones personales de Morgan & Morgan entendemos lo importante que es resolver todas sus preguntas legales en el idioma en el que usted pueda entender mejor. Por eso contamos con una sección de Preguntas Frecuentes en nuestra página de abogados.com. Recuerde que en caso de ser victima de un accidente y necesitar ayuda legal, usted cuenta con los abogados de Morgan & Morgan. Siendo el bufete de abogados de lesiones personales más grande de los Estados Unidos, contamos con los recursos y la experiencia que usted necesita para defender sus derechos. ¡La justicia es derecho de todos!
Last updated on
Mar 03, 2023