Dog Bite Attack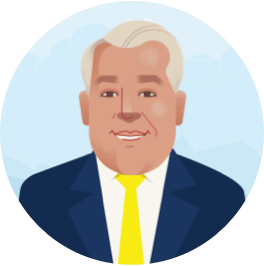 Find out if you are eligible for dog bite lawsuit
Take our
free
quiz to see if you qualify for a case.
Begin quiz
At Morgan & Morgan, our attorneys have successfully handled claims on behalf of dog bite victims, either through negotiations with the owner's insurance company or litigation. We are well versed in statutes enacted to protect the rights of our dog bite victims and understand that acting quickly following an animal attack is vital in protecting these rights. An immediate investigation can help establish liability for the bite and determine whether insurance coverage applies.
If you or a loved one has been bitten by a dog, it's important to contact an attorney immediately to learn more about your legal options. In addition to dog bite lawsuits, our attorneys are experienced in other practice areas, including medical malpractice, car accidents, and more. Fill out our free, no obligation case review form today to learn how our attorneys may be able to help.
Client Testimonial Videos
Dawn G.
Social Security Disability
Georgia J.
General Injury
Thomas T.
Cast Iron Pipes
Kathy S.
Medical Malpractice
Former Client
Auto Accident
Salvador R.
Auto Accident
Monty W.
Workers' Compensation
Lafayette H.
Veterans Disability
Mike and Lynette R.
Hurricane Insurance
Robert S.
Social Security
Madeline A.
Hurricane Insurance
Alfred H.
Veterans Disability