Healthcare Fraud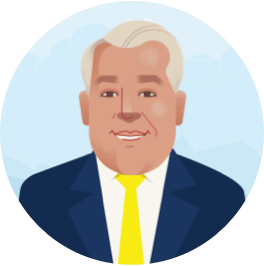 Find out if you are eligible for a whistleblower
Take our
free
quiz Take our FREE quiz to see if you qualify for a case.
Begin quiz
To receive government funding, healthcare providers are required to file claims which catalog payment information, as well as submit specific records to support their claims. If healthcare providers submit claims or records that are falsified or intentionally misleading in an effort to procure unwarranted federal funds, they may be in violation of the False Claims Act.
Healthcare fraud is the most damaging form of government fraud, accounting for more than $60 billion lost taxpayer dollars each year. Despite this substantial figure, the government has no watchdog group in place to contain healthcare fraud and thus relies almost entirely on False Claims Act whistleblowers to recover stolen funds.
If you have knowledge of healthcare fraud, contact our trusted False Claims Act attorneys to find out what you can do to stop healthcare fraud today. Simply fill out our free case review form today.
What Are Some Examples of Healthcare Fraud?
Listed below are the most common ways in which companies and individuals defraud Medicare and Medicaid annually.
Billing for services or supplies never provided
Filing misleading cost reports
Submitting falsified records
Offering kickbacks or other illegal bribes
Marketing drugs or medical devices for non-approved purposes
Why Does Healthcare Fraud Occur?
One of the reasons the federal government is unable to adequately recognize healthcare fraud is because the falsified payment information is hidden underneath medical jargon. Often, healthcare companies will make it seem like certain services were performed or necessary (when, in actuality, neither one nor the other is true) by using medical terms which, to anyone without a medical degree, would seem legitimate. For this reason, whistleblowers in healthcare fraud cases are typically employees of the fraudulent company who are familiar with medical procedures and company practices.
In such cases, it is not unusual for the whistleblower to become concerned about job security and workplace harassment for filing a False Claims Act lawsuit. Fortunately, the law protects whistleblowers from employer retaliation and discrimination of any kind, even offering compensation in the event harassment takes place.
At Morgan and Morgan, not only can we help you file a claim safely and securely, but we can ensure that, as a whistleblower, you are protected to the full extent of the law. To learn more about the False Claims Act and whistleblower protection, simply fill out our free case evaluation to have an attorney review your claim, at no cost to you.
FAQs
What Are The Legal Protections For Whistleblowers?
Although you may fear retaliation from your employer, the law offers protections to safeguard whistleblowers. For example, to encourage your cooperation, the False Claims Act explicitly prohibits an employer from taking any negative counteraction against you. In fact, if your employer violates this statute, you may be entitled to number of different remedies to include reinstatement and or compensation.
Are There Rewards for Reporting Healthcare Fraud?
Due to the "qui tam" provision in the False Claims Act, whistleblowers can potentially receive compensation from their lawsuit. If the government acts on the information you provide and is successful in resolving the matter with the defendant then you could be eligible for between 15-25% of the total recovered funds. If they choose to not act on your information and you and your attorneys resolve the case independently, that percentage increases to a range of 25-30% of the amount recovered.
Normally, the monetary compensation is awarded to the first person to come forward with the information and is legally known as the "First-to-File Rule." Thus, it is critically important to speak with an experienced qui tam attorney as soon as possible when you suspect fraud.  
Ultimately, the total percentage you receive depends on multiple factors, such as the quality of your information, scope of your efforts, and the cooperation of your legal team, so it is important to retain an experienced attorney to guide you through the process.
What Is the Statute of Limitations in Healthcare Fraud Cases?
You must file your false claims act violation within 6 years from the date of the incident, or more than 3 years after the date on which facts material to the right of action are known or reasonably should have been known by the official of the United States charged with responsibility to act in the circumstances, but in no event more than 10 years after the date on which the violation is committed, whichever occurs last. In either case, you must file your complaint within 10 years of the incident. 
How Can a False Claims Act Attorney Help?
Reporting healthcare fraud can be intimidating. However, experienced False Claims Act attorneys know how to minimize the risks and maximize the opportunities in developing viable cases.  At Morgan and Morgan our False Claim Act attorneys work exclusively in this practice area, so we devote all of our unique skills sets to protecting whistleblowers while at the same time investigating, organizing, and drafting compelling complaints.
Client Testimonial Videos
Dawn G.
Social Security Disability
Georgia J.
General Injury
Thomas T.
Cast Iron Pipes
Kathy S.
Medical Malpractice
Former Client
Auto Accident
Salvador R.
Auto Accident
Monty W.
Workers' Compensation
Lafayette H.
Veterans Disability
Mike and Lynette R.
Hurricane Insurance
Robert S.
Social Security
Madeline A.
Hurricane Insurance
Alfred H.
Veterans Disability