$15 Billion+ Won
•
800+ Lawyers Nationwide
•
The Fee is FreeTM, Only Pay If We Win
•
America's Largest Injury Law Firm
•
Protecting Families Since 1988
•
Swimming Pool Accident Attorneys
Few summer activities match the excitement of jumping into the pool. Unfortunately, this top source of recreation can also be a huge cause of tragedy. Evidence compiled by the USA Swimming Foundation reveals that at least 148 children under the age of 15 died due to drowning between Memorial Day and Labor Day in 2018. Young children are especially at risk, with research cited by the U.S. Consumer Product Safety Commission listing drowning as the top unintentional cause of death for those between 1 and 4 years old. Pool hazards aren't limited to children — adult tragedies are also far too common.
Common Swimming Pool Injuries
While many people think of poor swimming skills as a chief precursor to drowning, pool-based injuries often result from design flaws or low-quality equipment. The following are a few of the most alarming pool injuries involving negligence:
Slip-and-fall injuries such as sprains or broken bones
Concussions or spinal injuries from diving into unexpectedly shallow pools
Lacerations from sharp edges or rough surfaces
Skin irritation from pool chemicals
Entrapment via drain suction
Causes of Swimming Pool Injuries
Opportunities for injury abound in and around swimming pools. Many pools lack the basic protections needed to keep swimmers safe. Examples of safety hazards include:
Lack of fences or other barriers
Faulty ladders
Excessively shallow deep ends
Lack of anti-entrapment devices
Loose tiles or other pool deck hazards
While many accidents occur in backyard pools, public pools aren't necessarily safer. Often, public facilities possess not only the design defects highlighted above but also inattentive lifeguards and other negligent staff members.
Why Work With a Swimming Pool Accident Attorney?
In an environment rife with danger, it can be difficult to determine the exact origin of tragic accidents. A skilled swimming pool attorney can help you determine what, exactly, prompted the incident and who should be held accountable. Your swimming pool accident lawyer can draw on evidence or witness testimony that you might struggle to access alone. With your attorney's help, it may be possible to recover significant damages addressing:
Medical care, including hospital expenses and long-term rehabilitation
Loss of wages due to time taken off work for recovery
Pain and suffering, which could impact your quality of life both now and far into the future
Why Morgan & Morgan?
You deserve to feel confident that your swimming pool accident lawyer will fight aggressively on your behalf through every phase of the legal process. The expert lawyers of Morgan & Morgan provide the dependable, strategic representation needed to fight for you effectively. Our track record speaks for itself — we've recovered billions on behalf of more than 100,000 clients nationwide. Swimming pools should be a source of fun, not injury. Don't fight alone in your quest for justice. The passionate swimming pool accident attorneys at Morgan & Morgan will assist you every step of the way so you can spend time on what matters. If we take your case, we'll assign you a full legal team, ensuring you get the best service possible. Morgan & Morgan never charges hourly — you pay only if we win. Reach out today to discover how you can get started with a free case evaluation.
Hear From Our Clients
We've helped over 300,000 families across the United States. See what they have to say.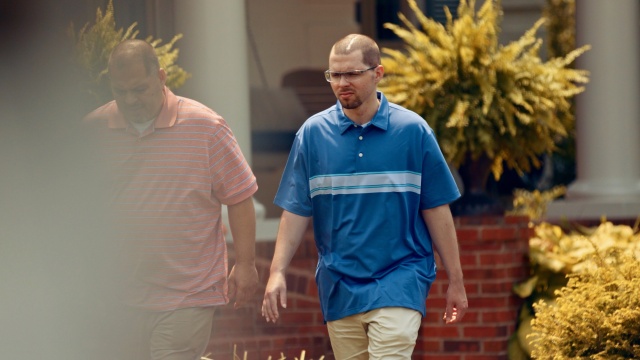 Our Personal Injury Lawyers
Have Over 55,000
5-Star
Reviews
They were caring and concerned about my case. They fought harder then I had intercepted. Communicated in many ways to make sure I understood. Thank you.
Georgia
Workers' Compensation
The staff was amazing, they treated me with the utmost respect and professionalism. Kept me informed every step of the way about my case. Always asked how I was doing and was prompt with responding to any of my questions or concerns. They are a great team!
Antonia
Premises Liability
Morgan and Morgan is truly the best law firm! PERIOD! You could consider yourself blessed when they take your case. Immediately, you can breathe. Anxiety goes from a 10 to 0! I needed them 3 TIMES! I wish I didn't have to hire an attorney but my family and I were blessed. We won every single time! Insurance companies truly know that they will take it to court! I got settlements for all 3 lawsuits. Never stepped a foot into a courtroom. Thank you so much Morgan & Morgan!
The entire Morgan & Morgan team, including my case manager Michelle Hill, have been a blessing! From the first phone call I made to them, they have been extremely compassionate, very helpful, and 100% professional. I would recommend Morgan & Morgan to anyone because THEY CARE!
Results may vary depending on your particular facts and legal circumstances.
See More
The Fee is FreeTM Only Pay If We Win.
Submit a Free Case Evaluation
You can find out if you qualify immediately.
Get a Call From Us
Our specialists will walk you through your case and collect all the right information to win your case.
Let Us Get to Work
Our specialized attorneys will handle every step of your case from start to finish. You don't pay until we win.
Call Us Now
See Our Nationwide Results
We've won over $15 Billion for our clients in cases of all types. Let us work hard for you.
$28,450,105
Medical Malpractice
$8,800,000
Premises Liability
$1,331,245
Social Security
Results may vary depending on your particular facts and legal circumstances.
Last updated on
May 02, 2023