$15 Billion+ Won
•
800+ Lawyers Nationwide
•
The Fee is FreeTM, Only Pay If We Win
•
America's Largest Injury Law Firm
•
Protecting Families Since 1988
•
Concert Accident Lawyers
There's nothing quite like attending a live concert. The majority of the time, these events prove to be tremendous fun for you and the hundreds if not thousands of others in attendance. After all, the music is great, and the environment is electric.
But although concerts are usually safe, accidents do happen. Sometimes concertgoers get hurt in mosh pits or fall from heights. Other times they slip on a wet surface or get caught in the middle of a fight.
No matter the case, if you've suffered a concert injury, it's imperative that you speak to a concert accident attorney. The legal experts at Morgan & Morgan can help you determine who should be held liable for your injury and what financial damages you may be able to pursue. Here's what you need to know.
Morgan & Morgan
Types of Concert Accidents

When large crowds gather, bad things can happen. Common types of concert accidents include:

Trampling: When concertgoers attempt to flee the premises during an emergency or rush forward when the main act hits the stage, people may be trampled.
Fights: Often fueled by alcohol and adrenaline, altercations can turn violent. If not broken up quickly, fights can escalate into brawls.
Mosh Pits: At some concerts, mosh pits break out. This violent form of dancing can be extremely dangerous and lead to fights.
Slip-and-Fall Accidents: At a packed event with dark lighting, slip-and-fall accidents are common.
Projectiles: Sometimes fans become unruly and throw objects. These projectiles can cause serious harm.
Heat Injuries: At music festivals — particularly during summer — heat stroke, exhaustion, sunburn, and related heat injuries are prone to happen.
Intoxication and Overdoses: Sadly, drinking and drug intake are common at these events. Imbibing too much or taking illegal drugs can lead to alcohol poisoning or overdoses.

People who attend concerts and get injured may have the legal right to file a lawsuit against the owner of the venue or a third party, depending on the specifics of the incident. The concert venue may be liable, for instance, if a concertgoer slips and falls in an area that should have been cleaned up or marked off. In other cases, a third party might be liable. For example, a security company might be held responsible if it failed to break up a fight that led to injury. It's important that you hire a personal injury attorney to get to the bottom of what happened and determine who was at fault.

Determining who is liable for your concert injury requires a thorough investigation of the facts surrounding your case. The type, nature, severity, and cause of the injury are all critical pieces of information. If you were hurt at a concert, you owe it to yourself to contact a personal injury attorney who is well versed in handling these cases. You may be able to collect significant financial compensation with the help of one of our legal experts. To find out, contact us today to schedule a free case evaluation.
Hear From Our Clients
We've helped over 300,000 families across the United States. See what they have to say.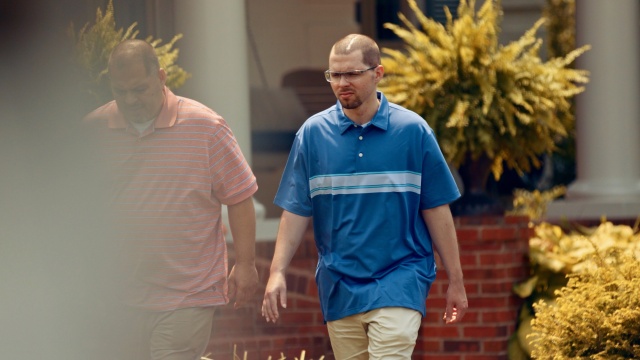 Our Personal Injury Lawyers
Have Over 55,000
5-Star
Reviews
They were caring and concerned about my case. They fought harder then I had intercepted. Communicated in many ways to make sure I understood. Thank you.
Georgia
Workers' Compensation
The staff was amazing, they treated me with the utmost respect and professionalism. Kept me informed every step of the way about my case. Always asked how I was doing and was prompt with responding to any of my questions or concerns. They are a great team!
Antonia
Premises Liability
Morgan and Morgan is truly the best law firm! PERIOD! You could consider yourself blessed when they take your case. Immediately, you can breathe. Anxiety goes from a 10 to 0! I needed them 3 TIMES! I wish I didn't have to hire an attorney but my family and I were blessed. We won every single time! Insurance companies truly know that they will take it to court! I got settlements for all 3 lawsuits. Never stepped a foot into a courtroom. Thank you so much Morgan & Morgan!
The entire Morgan & Morgan team, including my case manager Michelle Hill, have been a blessing! From the first phone call I made to them, they have been extremely compassionate, very helpful, and 100% professional. I would recommend Morgan & Morgan to anyone because THEY CARE!
Results may vary depending on your particular facts and legal circumstances.
See More
The Fee is FreeTM Only Pay If We Win.
Submit a Free Case Evaluation
You can find out if you qualify immediately.
Get a Call From Us
Our specialists will walk you through your case and collect all the right information to win your case.
Let Us Get to Work
Our specialized attorneys will handle every step of your case from start to finish. You don't pay until we win.
Call Us Now
See Our Nationwide Results
We've won over $15 Billion for our clients in cases of all types. Let us work hard for you.
$28,450,105
Medical Malpractice
$8,800,000
Premises Liability
$1,331,245
Social Security
Results may vary depending on your particular facts and legal circumstances.
Last updated on
May 03, 2023