$15 Billion+ Won
•
800+ Lawyers Nationwide
•
The Fee is FreeTM, Only Pay If We Win
•
America's Largest Injury Law Firm
•
Protecting Families Since 1988
•
Metaverse Injury
One of the most noteworthy advancements in technology has been VR (virtual reality) systems, as they offer an immersive experience that many other entertainment products can't compare to. While this is all fun, the human body still exists in reality while the mind wanders the VR environment, and some individuals have become injured as a result of using these metaverse machines.
The otherworldly experiences that these devices offer can also be their downfall. Most VR headsets, such as the HTC Vive and Facebook's Oculus Quest, are designed to completely remove the user from reality using a noise-canceling and sight-restricting headset, which has resulted in broken bones, concussions, and injuries to spectators who got too close to the user. Also, the VR user, with inhibited senses, might be unable to avoid dangerous elements in their surroundings, which can result in broken personal items or a trip to the hospital.
Many tech experts have already warned against VR injuries, but there are still people who will use these devices and become injured despite the precautions. Unfortunately, these devices were designed to focus strictly on entertainment, and some manufacturers have failed to emphasize safety in the manufacturing process, causing innocent people to sustain injuries during use. If you've been injured by a VR headset or any other metaverse device, our attorneys can help you file a lawsuit against the manufacturer and recover the damages you need to move on from the situation.
Contact us today to get started.
Morgan & Morgan
VR injuries can vary greatly, but they mostly result from the user's inability to perceive the environment around them. When you're using a VR headset, you're seeing and hearing stimuli from the metaverse rather than from reality. While this is what the devices are designed to do, it can be seriously disorienting for some people and can even cause people to forget that they're not in the real world momentarily. In some cases, users have attempted to climb onto an elevated surface in the meta world and fallen on their faces because the surface doesn't actually exist, which has resulted in disfigurement and expensive hospital bills for these individuals. Here are a few real-life examples of injuries that have resulted from VR use:

Broken bones
Lacerations, gashes, cuts
Eyestrain
Disorientation
Muscle strains/tears
Neck strain
Concussions

There are many more situations where VR users have become injured while using their devices. For example, a Reddit user described an instance where he was playing an intense VR game and accidentally stepped on pieces of broken glass from a cup that his dog had knocked over. If he hadn't been wearing the headset, he might have noticed the hazard in his path, but the immersion of the VR device caused him to step directly onto it and caused him to need stitches. If you find yourself injured from a VR device, contact us today for more information on your next best step.

Who's Liable for a VR Injury?

The VR industry is rapidly evolving, but manufacturers have yet to address the pressing need for safety regulations. The problem is partially due to the ambiguous liability of VR injuries, as there are many contributing factors that can shift the liability onto different parties. For example, if a user misuses their VR headset and becomes injured, they're likely liable for the damage because their actions were negligent. On the other hand, the manufacturer would be liable for the damage if the headset contained a defect that resulted in injury, but the user would have to prove that their use didn't contribute to their injury. This is often complicated for someone without legal experience, but with the help of an experienced attorney, you can navigate through the complexities and determine liability with ease.

Morgan & Morgan's attorneys are committed to staying ahead of the technological curve in regards to VR injuries. We're only in the beginning stages of virtual reality and the metaverse, but our team is dedicated to helping those who find themselves injured find success in their lawsuit. 

How Can I Prevent a VR Injury?

VR headsets come with extensively detailed instructions and directions on how to use the product. Any user should carefully read these instructions to keep themselves safe from injury, but there are a few other steps you should take to protect yourself, such as:

Establish a large, clear area in which you'll use the device
Remove the headset routinely to take in your surroundings
Ensure that spectators are at a safe distance
Remove loose items that can fall and become a hazard
Close doors, windows, and remove household items that could trip you during use

Most importantly, you should make sure to remember that you're still existing in the real world. The VR setting that you're seeing might look indiscernible from reality, but at the end of the day, it's just a game, and you'll have to return to the real world at some point.

Contact Morgan & Morgan's Metaverse Injury Attorneys

Virtual reality devices have allowed us to experience a new form of entertainment, one that we never thought was possible when we were kids. Now, it's a reality, and there are many different devices you can choose from to access this magical entertainment, such as the HTC Vive, Oculus Quest 2, Playstation VR, HP Reverb, and the 360 Treadmill. While each of these devices offers its own unique set of benefits, they also come with various risks of injury for users, and you should exercise extreme caution during use to avoid an untimely hospital trip. 

If you do become injured by one of the aforementioned products or any other VR device, you'll likely need an experienced lawyer to help recover damages. Fortunately, our attorneys are well-versed in all aspects of personal injury law and are committed to staying on top of the newest topics that are affecting the industry, especially metaverse injury law. 

Contact us today to get started.
Hear From Our Clients
We've helped over 300,000 families across the United States. See what they have to say.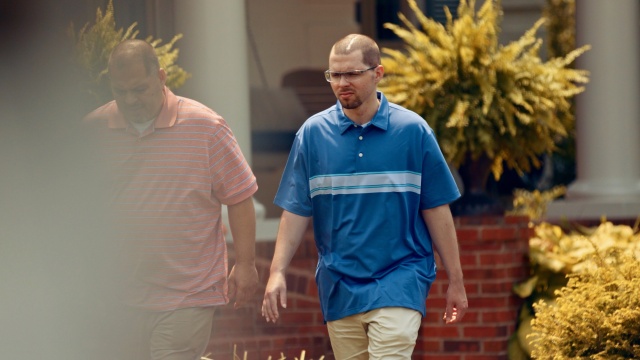 Our Personal Injury Lawyers
Have Over 55,000
5-Star
Reviews
They were caring and concerned about my case. They fought harder then I had intercepted. Communicated in many ways to make sure I understood. Thank you.
Georgia
Workers' Compensation
The staff was amazing, they treated me with the utmost respect and professionalism. Kept me informed every step of the way about my case. Always asked how I was doing and was prompt with responding to any of my questions or concerns. They are a great team!
Antonia
Premises Liability
Morgan and Morgan is truly the best law firm! PERIOD! You could consider yourself blessed when they take your case. Immediately, you can breathe. Anxiety goes from a 10 to 0! I needed them 3 TIMES! I wish I didn't have to hire an attorney but my family and I were blessed. We won every single time! Insurance companies truly know that they will take it to court! I got settlements for all 3 lawsuits. Never stepped a foot into a courtroom. Thank you so much Morgan & Morgan!
The entire Morgan & Morgan team, including my case manager Michelle Hill, have been a blessing! From the first phone call I made to them, they have been extremely compassionate, very helpful, and 100% professional. I would recommend Morgan & Morgan to anyone because THEY CARE!
Results may vary depending on your particular facts and legal circumstances.
See More
The Fee is FreeTM Only Pay If We Win.
Submit a Free Case Evaluation
You can find out if you qualify immediately.
Get a Call From Us
Our specialists will walk you through your case and collect all the right information to win your case.
Let Us Get to Work
Our specialized attorneys will handle every step of your case from start to finish. You don't pay until we win.
Call Us Now
See Our Nationwide Results
We've won over $15 Billion for our clients in cases of all types. Let us work hard for you.
$28,450,105
Medical Malpractice
$8,800,000
Premises Liability
$1,331,245
Social Security
Results may vary depending on your particular facts and legal circumstances.
Last updated on
Jun 08, 2023