$15 Billion+ Won
•
800+ Lawyers Nationwide
•
The Fee is FreeTM, Only Pay If We Win
•
America's Largest Injury Law Firm
•
Protecting Families Since 1988
•
Food Poisoning Lawyers
Typically, food poisoning lasts only a few hours or a few days. But in some cases, a food poisoning outbreak may make several to hundreds of thousands of people sick. Symptoms range from upset stomach, nausea,  and stomach cramps to fever, diarrhea, and vomiting. Symptoms may be mild or severe and could take several hours or days to show up. If you believe you are suffering from food poisoning, fill out this form for a free case evaluation.
Morgan & Morgan
Usually, food poisoning resolves itself after some time. However, serious cases may require medical intervention. You should see your doctor if you have:

Bloody stools
A fever over 102 degrees Fahrenheit, measured orally
Diarrhea for over three days
Frequent vomiting that prevents you from keeping liquids down
Dehydration, including dry mouth and throat, decreased urination, and dizziness when you stand up

Some of the more common types of food poisoning include:

Staphylococcus aureus, which is commonly referred to as staph. Symptoms appear within 30 minutes to six hours after eating and include stomach cramps, nausea, and vomiting. People get this from eating foods that aren't properly cooked after being handled, including meats, pastries, puddings, and sandwiches.
Clostridium perfringens symptoms appear within six to 24 hours and include stomach cramps and diarrhea. The symptoms are usually sudden and last roughly one day. Beef or poultry, precooked foods, and gravies could give you this type of food poisoning.
Norovirus causes nausea, stomach pain, diarrhea, and vomiting. Generally, symptoms surface within 12 to 48 hours after eating. People get norovirus from fresh fruit, vegetables, leafy greens, and shellfish.
Salmonella symptoms include fever, diarrhea, vomiting, and stomach cramps. Symptoms generally appear in 12 to 72 hours. You get salmonella from undercooked or raw turkey, chicken, eggs, raw fruits, unpasteurized milk and juice, raw vegetables, and some animals. These include rodents, backyard poultry, amphibians, and reptiles.
Clostridium botulinum causes drooping eyelids, blurry vision, double vision, difficulty swallowing, dry mouth, difficulty breathing, muscle weakness, and paralysis. Symptoms usually begin in 18 to 36 hours. Botulism is caused by foods that were not properly fermented or canned, as well as illicit alcohol such as that made in prison.
Vibrio causes nausea, stomach cramps, watery diarrhea, chills, and fever. Symptoms typically appear within one to four days. Vibrio is caused by undercooked or raw shellfish, usually oysters.
Campylobacter causes stomach cramps, fever, and diarrhea — which is often bloody. Symptoms appear in two to five days. This germ is caused by contaminated water.
Coli symptoms usually appear within three to four days. They include diarrhea that is often bloody, vomiting, and severe stomach cramps. Some people could develop a life-threatening complication. You can get E. Coli from unpasteurized milk and juice, undercooked or raw ground beef, contaminated water, raw sprouts, and raw vegetables.
Cyclospora symptoms show up in about a week. Symptoms include stomach cramps, increased gas, fatigue, nausea, bloating, watery diarrhea, weight loss, and loss of appetite. You get this germ from eating raw fruits, vegetables, and herbs.
Listeria symptoms usually take one to four weeks to show up. Most people, especially older adults, experience a stiff neck, headaches, loss of balance, confusion, fever, convulsions, and muscle aches. Pregnant women may experience flu-like symptoms, including fever, muscle aches, and fatigue. The infection could cause death or serious illness in newborns. You could get listeria from soft cheeses such as queso fresco, melons, sprouts, hot dogs, deli meats, pâtés, smoked seafood, and unpasteurized milk.

Contact a Food Poisoning Lawyer

If you believe you have food poisoning or a related illness, contact Morgan & Morgan immediately — you may be eligible for financial compensation. With more than 800 attorneys nationwide and billions of dollars recovered, we have the resources necessary to give you the best service possible. If we move forward with your case, you'll get a full team of lawyers and legal staff, as well as 24/7 open communication with us via our mobile app.

All law firms are not the same. The food poisoning lawyers at Morgan & Morgan are passionate about fighting for the rights of victims and obtaining the justice and compensation they deserve. At Morgan & Morgan, there are no upfront costs. We never charge by the hour — you pay us only if we win.

Fill out this form today for a free case evaluation from a food poisoning attorney.
Hear From Our Clients
We've helped over 300,000 families across the United States. See what they have to say.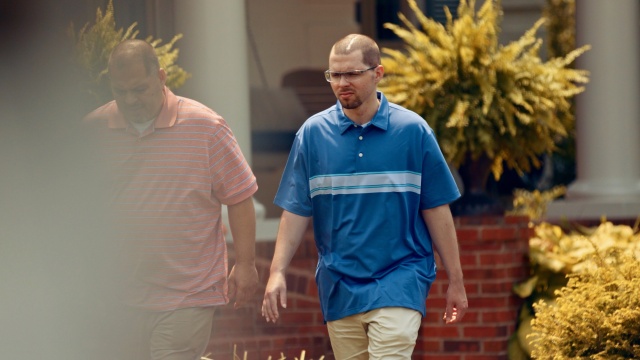 Our Personal Injury Lawyers
Have Over 55,000
5-Star
Reviews
They were caring and concerned about my case. They fought harder then I had intercepted. Communicated in many ways to make sure I understood. Thank you.
Georgia
Workers' Compensation
The staff was amazing, they treated me with the utmost respect and professionalism. Kept me informed every step of the way about my case. Always asked how I was doing and was prompt with responding to any of my questions or concerns. They are a great team!
Antonia
Premises Liability
Morgan and Morgan is truly the best law firm! PERIOD! You could consider yourself blessed when they take your case. Immediately, you can breathe. Anxiety goes from a 10 to 0! I needed them 3 TIMES! I wish I didn't have to hire an attorney but my family and I were blessed. We won every single time! Insurance companies truly know that they will take it to court! I got settlements for all 3 lawsuits. Never stepped a foot into a courtroom. Thank you so much Morgan & Morgan!
The entire Morgan & Morgan team, including my case manager Michelle Hill, have been a blessing! From the first phone call I made to them, they have been extremely compassionate, very helpful, and 100% professional. I would recommend Morgan & Morgan to anyone because THEY CARE!
Results may vary depending on your particular facts and legal circumstances.
See More
The Fee is FreeTM Only Pay If We Win.
Submit a Free Case Evaluation
You can find out if you qualify immediately.
Get a Call From Us
Our specialists will walk you through your case and collect all the right information to win your case.
Let Us Get to Work
Our specialized attorneys will handle every step of your case from start to finish. You don't pay until we win.
Call Us Now
See Our Nationwide Results
We've won over $15 Billion for our clients in cases of all types. Let us work hard for you.
$28,450,105
Medical Malpractice
$8,800,000
Premises Liability
$1,331,245
Social Security
Results may vary depending on your particular facts and legal circumstances.
Last updated on
May 03, 2023