$15 Billion+ Won
•
800+ Lawyers Nationwide
•
The Fee is FreeTM, Only Pay If We Win
•
America's Largest Injury Law Firm
•
Protecting Families Since 1988
•
Pizza Delivery Drivers
Every town has at least one pizza place, which means they all have delivery drivers. When you deliver pizzas for work, there are plenty of benefits — free pies! friendly co-workers! — but there are plenty of drawbacks, too, from unkind customers to long hours. 
Then, of course, there's the biggest negatives: unpaid wages and low expense reimbursements.
In many industries, unpaid wages mean unpaid overtime or paychecks that bounce after receipt. However, pizza delivery drivers who work for chains like Pizza Hut, Domino's, or Papa John's — or even small, local spots — can be affected by wage theft in a multitude of ways.   
Pizza Delivery Drivers Missed Wages FAQs
There are a number of problem areas pizza delivery drivers need to keep in mind to ensure they're not experiencing wage theft, including: 

Low mileage reimbursement for driving their vehicle
Minimum wage pay
Working multiple positions in one shift
Working "off the clock"

While the average pizza delivery driver is impacted by one, if not many, of the above areas, that doesn't mean they're experiencing wage theft. But instead of assuming they're not, it's important to keep a close eye on employers. 

There are laws that govern how much reimbursement drivers should receive from their employer when using a personal car to make deliveries. Specifically, there are certain expenses the employer should cover when it comes to vehicle upkeep, maintenance, and repair — basically, wear and tear. 

Employers also need to compensate for mileage — currently, the IRS requires that you must receive at least 58 cents per mile. Tips don't go toward covering fuel. If you are receiving a reimbursement rate that is only paying you 25-40 cents per mile on average, you may have a claim for additional compensation due to this low reimbursement.

With that in mind, tips matter to the equation. Tipped employees' minimum wage is $2.13 hourly (and could be higher depending on the state), but the tips workers make should compensate for that wage. With tips, delivery drivers should make the minimum wage of $7.25 per hour federally or more if they're in a higher-wage area. Plus, tips should belong only to the delivery driver — deliverers should not have to share their tips with other workers, especially those who work in the restaurant on untipped wages. 

Lastly, it's important for workers to track what positions they're working at what times. If a delivery driver works a shift as a pizza maker, they should be paid a kitchen employee's wage for that shift, not a deliverer's wage rate (especially as tips are not a factor for a pizza maker). 

Does This Sound Familiar?

If any of this applies to you — or you think it may — it's important to get paid what you deserve. Often pizza franchises are found in violation of wage laws, and you may be surprised to hear that your situation is not unique. Reach out to one of our attorneys for a free, confidential case evaluation to find out whether your rights are being violated. We may be able to recover the wages you earned but did not receive.
Hear From Our Clients
We've helped over 300,000 families across the United States. See what they have to say.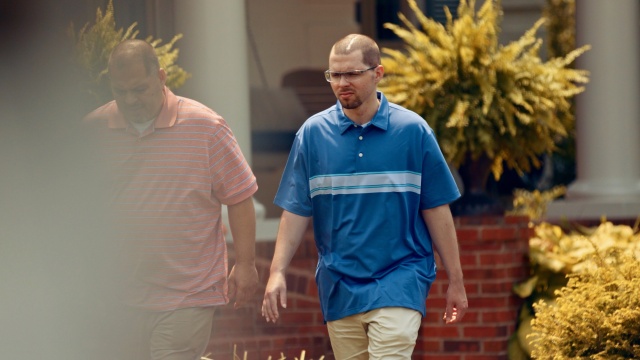 Our Personal Injury Lawyers
Have Over 55,000
5-Star
Reviews
They were caring and concerned about my case. They fought harder then I had intercepted. Communicated in many ways to make sure I understood. Thank you.
Georgia
Workers' Compensation
The staff was amazing, they treated me with the utmost respect and professionalism. Kept me informed every step of the way about my case. Always asked how I was doing and was prompt with responding to any of my questions or concerns. They are a great team!
Antonia
Premises Liability
Morgan and Morgan is truly the best law firm! PERIOD! You could consider yourself blessed when they take your case. Immediately, you can breathe. Anxiety goes from a 10 to 0! I needed them 3 TIMES! I wish I didn't have to hire an attorney but my family and I were blessed. We won every single time! Insurance companies truly know that they will take it to court! I got settlements for all 3 lawsuits. Never stepped a foot into a courtroom. Thank you so much Morgan & Morgan!
The entire Morgan & Morgan team, including my case manager Michelle Hill, have been a blessing! From the first phone call I made to them, they have been extremely compassionate, very helpful, and 100% professional. I would recommend Morgan & Morgan to anyone because THEY CARE!
Results may vary depending on your particular facts and legal circumstances.
See More
The Fee is FreeTM Only Pay If We Win.
Submit a Free Case Evaluation
You can find out if you qualify immediately.
Get a Call From Us
Our specialists will walk you through your case and collect all the right information to win your case.
Let Us Get to Work
Our specialized attorneys will handle every step of your case from start to finish. You don't pay until we win.
Call Us Now
See Our Nationwide Results
We've won over $15 Billion for our clients in cases of all types. Let us work hard for you.
$28,450,105
Medical Malpractice
$8,800,000
Premises Liability
$1,331,245
Social Security
Results may vary depending on your particular facts and legal circumstances.
Last updated on
May 31, 2023