$15 Billion+ Won
•
800+ Lawyers Nationwide
•
The Fee is FreeTM, Only Pay If We Win
•
America's Largest Injury Law Firm
•
Protecting Families Since 1988
•
Cast Iron Pipes
Owning a home requires regular upkeep and maintenance, from cleaning out gutters to replacing HVAC filters. But what happens when the home you've worked so hard to take care of sustains severe property damage because of a problem you can't even see?
Sadly, this scenario is a reality for many homeowners in the U.S. with homes built before 1975. The culprit behind the damage: cast iron pipe plumbing systems that are prematurely failing due to corrosion. Worse yet, insurance companies make it difficult for homeowners struggling with bad cast iron pipes to get the compensation they need to replace the pipes and repair the damage done to their property. Insurance companies often wrongfully deny or underpay claims, blaming the damage caused by the cast iron pipes on common "wear and tear."
That isn't right. That's why the attorneys at Morgan & Morgan's Insurance Recovery Group are helping homeowners fight back against insurance companies acting in bad faith. We've helped thousands of homeowners recover the compensation they need. If you suspect your home may have failing cast iron pipes, fill out our case review form for a free, no-obligation case evaluation.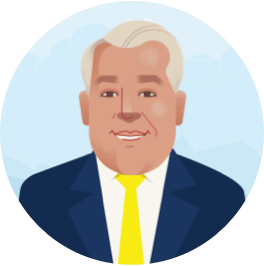 Find Out If You Are Eligible for a Corroded Pipes Lawsuit
Take our FREE quiz to see if you qualify for a case.
Begin Quiz
Cast Iron Pipes Lawsuit FAQs
The Problem With Cast Iron Pipes

New homes are generally equipped with PVC piping, but prior to 1975, cast iron was the piping material used in most homes in America.

Although cast iron pipes are supposed to have a lifespan of 50-75 years, and should still be functional today, they are breaking down and failing all across the country at a rapid pace due to premature corrosion. In some homes, cast iron pipes failed less than 25 years after installation, leading to major headaches and costly damage for homeowners.

Signs of Cast Iron Pipe Failure

There are some clear signs that your cast iron pipes are broken, including:

Slow drainage
Water stains on rug or carpet
Discolored floor tiles and tile grout
Broken, cracked, or raised floor tiles
Pest infestation
Foul smells in your home
Water backups in your drain or toilet
Leaks

This is by no means an exhaustive list. If you have experienced water damage, and you suspect it may be linked to cast iron pipes, contact us today to see how we can help.

Where to Find Information About Cast Iron Pipe Lawsuits

If you suspect you have bad pipes, our team can determine the nature of your problem. If your house fits the criteria below, call us today:

Your house was built before 1975, and you've filed a water damage claim that was denied or lowballed in the past.
Your house was built before 1975 and there is evidence of water damage, but you have yet to file a claim.

We can set your mind at ease by checking to see if you have faulty cast iron pipes in your home. If you do have property damage as a result of bad pipes, and your insurance company underpays or denies your claim, our attorneys will fight tirelessly for the full compensation you need to replace the pipes in your home and repair the damage.

We have helped thousands of home and business owners successfully recover compensation. Best of all, it costs nothing upfront to hire us, and we get paid only if you win. In most cases, we can even force your insurance company to pay all of our attorneys' fees in the event of an award.

If you think you may have a cast iron pipe claim, fill out our free, no-risk form today.
Hear From Our Clients
We've helped over 300,000 families across the United States. See what they have to say.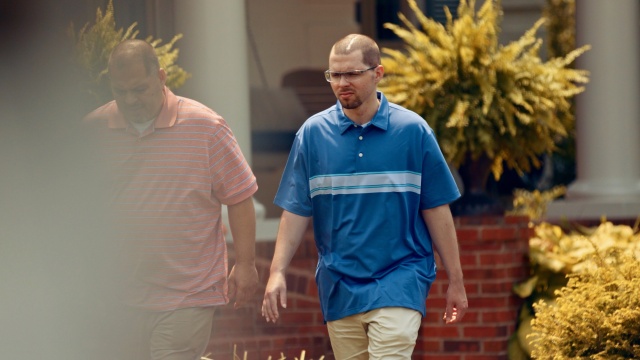 Our Personal Injury Lawyers
Have Over 55,000
5-Star
Reviews
They were caring and concerned about my case. They fought harder then I had intercepted. Communicated in many ways to make sure I understood. Thank you.
Georgia
Workers' Compensation
The staff was amazing, they treated me with the utmost respect and professionalism. Kept me informed every step of the way about my case. Always asked how I was doing and was prompt with responding to any of my questions or concerns. They are a great team!
Antonia
Premises Liability
Morgan and Morgan is truly the best law firm! PERIOD! You could consider yourself blessed when they take your case. Immediately, you can breathe. Anxiety goes from a 10 to 0! I needed them 3 TIMES! I wish I didn't have to hire an attorney but my family and I were blessed. We won every single time! Insurance companies truly know that they will take it to court! I got settlements for all 3 lawsuits. Never stepped a foot into a courtroom. Thank you so much Morgan & Morgan!
The entire Morgan & Morgan team, including my case manager Michelle Hill, have been a blessing! From the first phone call I made to them, they have been extremely compassionate, very helpful, and 100% professional. I would recommend Morgan & Morgan to anyone because THEY CARE!
Results may vary depending on your particular facts and legal circumstances.
See More
The Fee is FreeTM Only Pay If We Win.
Submit a Free Case Evaluation
You can find out if you qualify immediately.
Get a Call From Us
Our specialists will walk you through your case and collect all the right information to win your case.
Let Us Get to Work
Our specialized attorneys will handle every step of your case from start to finish. You don't pay until we win.
Call Us Now
See Our Nationwide Results
We've won over $15 Billion for our clients in cases of all types. Let us work hard for you.
$28,450,105
Medical Malpractice
$8,800,000
Premises Liability
$1,331,245
Social Security
Results may vary depending on your particular facts and legal circumstances.
Last updated on
Jun 08, 2023