Contact us today
FACTA Information
Fair and Accurate Credit Transactions Act (FACTA) Lawyers
Contact us today
$15 Billion+ Won
•
800+ Lawyers Nationwide
•
The Fee is FreeTM, Only Pay If We Win
•
America's Largest Injury Law Firm
•
Protecting Families Since 1988
•
Fair and Accurate Credit Transactions Act (FACTA) Lawyers
The Fair and Accurate Credit Transactions Act of 2003 (FACTA) is one of several pieces of legislation that aims to protect consumers from identity theft and help victims restore their records. Unfortunately, some lenders and retailers don't follow the provisions of FACTA and continue to put consumers at risk. Restoring your identity and fighting for compensation can be overwhelming on your own; that's where we come in.
Morgan & Morgan is a family protecting families, and we've been fighting For The People for over three decades. 
If you've been a victim of identity theft because of a FACTA violation, fill out a free, no-risk case evaluation form to see if we can help.
What Is FACTA
FACTA is the reason consumers are allowed one free credit report per year from each of the three major bureaus, but there's more to it than that. The Act also includes many provisions that help secure consumers' personal information to reduce the risk of fraud and identity theft.
FACTA Provisions
The Act puts several specific measures in place that:
Allow consumers to place fraud alerts in their own credit reports when they see suspicious activity

Require lenders to disclose the factors that impacted their decision to approve or deny a loan

Require reporting agencies to block the releasing of information related to an alleged identity theft
Credit Card Receipts
Only certain types of information may be printed on credit card receipts. Whenever you use your credit card to make a purchase, the receipt may include:
Limited credit card information (last 5 digits of the card)

Merchant information (store name, address, location)

Transaction information (date, time, and amount of transaction)

Authorization code (representing approval of the transaction)
However, FACTA stipulates that credit card receipts must not include:
The card's expiration date or CCV

More than the last 5 digits of the card
Tech-savvy criminals don't necessarily need much to work with, and private information like this may be enough to help them steal your identity. FACTA reduces the risk of identity theft and other fraud by restricting vendors from printing credit card details that can be used against the consumer.
If you receive a receipt that shows these restricted details, we can help hold the offending business accountable for the violation.
Examples
FACTA compliant:
**** **** ***5 4321
**** **** **** 1234
FACTA non-compliant:
5432 1*** **** ****
1234 **** **** ****
**** **** **12 3456
Morgan & Morgan
Identity theft occurs when someone steals, copies, or uses your personal information for their own gain, and it can take several forms: 

New account fraud
Account takeover fraud
Criminal identity theft
Medical identity theft
The business of commercial identity theft
Identity cloning

Identity thieves may take over your existing accounts, create new ones in your name, or clone your information; in doing so, they can wreak havoc on your finances, credit score, and reputation. FACTA is designed to reduce this risk and protect the privacy of the consumer.

What Is the Difference Between FACTA and FCRA?

Although closely related, FACTA and the Fair Credit Reporting Act (FCRA) aren't the same: 

The FCRA is designed to improve accuracy, fairness, and privacy in credit reporting.
FACTA is an amendment to the FCRA that is meant to protect consumer information and reduce the risk of identity theft.

Identity theft is a personal violation that can have serious and long-lasting consequences for victims, but there are ways to fight back. A skilled identity theft attorney may be able to restore your identity and help get you the remuneration you deserve.

When your identity is stolen as a result of a company or lender violating FACTA, you will need the help of an attorney who specializes in this corner of the law. Our FACTA attorneys can work to hold these violators accountable and recover your full and fair compensation.

At Morgan & Morgan, you don't have to worry about how to afford us; there are no upfront costs to hire our law firm. We work on a contingency basis, which means we only get paid if and when we win your case. Our fee comes out of the successful winnings or settlement—not out of your pocket.

What Damages Can Be Recovered?

If your identity has been stolen, the most pressing matter is having it restored. However, you may be entitled to compensation for your troubles as well.

Here are a few types of damages that may be recovered in an identity theft case:

Compensatory damages including compensation for financial losses
Emotional damages such as anxiety, depression, or emotional distress
Punitive damages to penalize the offender, especially in cases where the victim's information was exposed intentionally
Injunctive relief to release the victim from fraudulent debts that were acquired as a result of identity theft

Work With Morgan & Morgan

Having your identity stolen can be downright scary, but there is good news: Morgan & Morgan may be able to help. We are an army of over 800 attorneys and over 3,000 support staff operating across the country, and our identity theft lawyers specialize in this specific area. 

If a vendor has violated the FACTA by printing your private credit card information on receipts, you may be entitled to compensation. Our identity theft lawyers can give you the support you need from a firm you can trust. Fill out a free, no-risk case evaluation form and find out why there is only one Morgan & Morgan.
Hear From Our Clients
We've helped over 300,000 families across the United States. See what they have to say.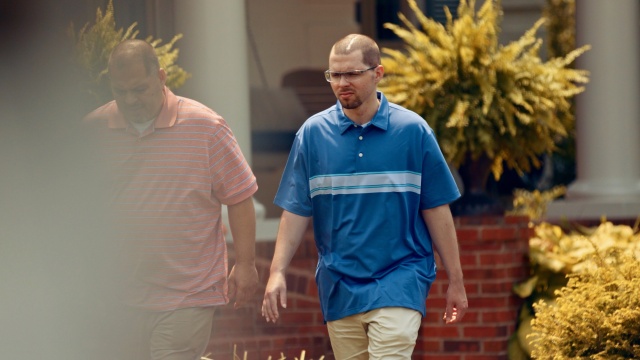 Our Personal Injury Lawyers
Have Over 55,000
5-Star
Reviews
They were caring and concerned about my case. They fought harder then I had intercepted. Communicated in many ways to make sure I understood. Thank you.
Georgia
Workers' Compensation
The staff was amazing, they treated me with the utmost respect and professionalism. Kept me informed every step of the way about my case. Always asked how I was doing and was prompt with responding to any of my questions or concerns. They are a great team!
Antonia
Premises Liability
Morgan and Morgan is truly the best law firm! PERIOD! You could consider yourself blessed when they take your case. Immediately, you can breathe. Anxiety goes from a 10 to 0! I needed them 3 TIMES! I wish I didn't have to hire an attorney but my family and I were blessed. We won every single time! Insurance companies truly know that they will take it to court! I got settlements for all 3 lawsuits. Never stepped a foot into a courtroom. Thank you so much Morgan & Morgan!
The entire Morgan & Morgan team, including my case manager Michelle Hill, have been a blessing! From the first phone call I made to them, they have been extremely compassionate, very helpful, and 100% professional. I would recommend Morgan & Morgan to anyone because THEY CARE!
Results may vary depending on your particular facts and legal circumstances.
See More
The Fee is FreeTM Only Pay If We Win.
Submit a Free Case Evaluation
You can find out if you qualify immediately.
Get a Call From Us
Our specialists will walk you through your case and collect all the right information to win your case.
Let Us Get to Work
Our specialized attorneys will handle every step of your case from start to finish. You don't pay until we win.
Call Us Now
See Our Nationwide Results
We've won over $15 Billion for our clients in cases of all types. Let us work hard for you.
$28,450,105
Medical Malpractice
$8,800,000
Premises Liability
$1,331,245
Social Security
Results may vary depending on your particular facts and legal circumstances.
Last updated on
May 03, 2023