How to Beat Identity Theft Charges
How to Beat Identity Theft Charges
The Fee Is Free™. Only pay if we win.
America's Largest Injury Law Firm
Protecting Families Since 1988
$15 Billion+ Won
800+ Lawyers Nationwide
Free Case Evaluation
Tell us about your situation so we can get started fighting for you. We tailor each case to meet our clients' needs.
Results may vary depending on your particular facts and legal circumstances.
Results may vary depending on your particular facts and legal circumstances.
Porter Ranch Gas Leak
After SoCalGas's negligent oversight led to a leak of 5.7 billion cubic feet of gas in 2015, Morgan & Morgan recovered $1.8 billion for the 30,000 affected residents of Porter Ranch.
Jacob T. Rodgers v. City of Gainesville D/B/A Gainesville Regional Utilities
In one of the first personal injury trials since the end of the Pandemic, Morgan & Morgan recovered $120 million for a client that was paralyzed by a city utility vehicle.
Estate of Frank Townsend v. RJ Reynolds, et al.
After a family lost someone to lung cancer, our compassionate attorneys took their case and recovered $91 million in the fight against Big Tobacco.
Morgan Stanley Data Security Litigation
Morgan & Morgan reached a $60 million class action settlement on behalf of those who had their data compromised by behemoth, Morgan Stanley.
Stephen Davis v. Levon Clark, Ricardo Williams, Marty Grifka and Derek Pak
McAdams v. Monier Lifetile, LLC
Morgan & Morgan's attorneys reached a $44 million settlement in a class-action lawsuit against Monier, an organization that made false claims about their faulty roofing tile products.
Coleman v. Martinez
After a delayed C-section caused a newborn to suffer a brain injury during childbirth, Morgan & Morgan recovered $38 million for the affected family.
Gold v. Lumber Liquidators
Our team represented clients who sought to recover damages from Lumbar Liquidators after the company provided faulty flooring materials, resulting in a $28 million settlement on their behalf.
Clemmons v. ECORE et. al, Philadelphia County
Our team secured a $26,202,500 verdict—an enormous victory and a strong message to trucking companies who fail to take the proper precautions when maneuvering dangerous vehicles on our roads.
Brink v. Ruiz
After a long fight for justice, Morgan & Morgan finally obtained a successful, confidential settlement for Dustin Brink with the Defendants' insurance company.
Results may vary depending on your particular facts and legal circumstances.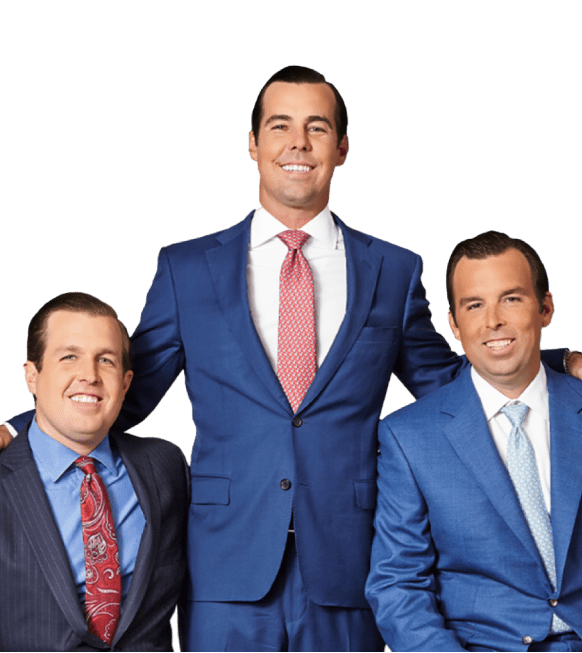 How to Beat Identity Theft Charges
Picture this situation: you've been arrested and charged for identity theft, a crime you've only heard about for the first time during your arrest or only heard about in movies. Such an arrest (and charge) can change your life. You will lose the trust of the people you love. Your employer will not want you anywhere near the workplace. And most importantly, you'll be facing both state and federal charges. 
This is because identity theft is a crime both at the state and federal levels. And if you are charged with violating federal laws, the punishment is even harsher. If you or a loved one has been charged with identity theft, it is important to know what to do next. 
We'll discuss that shortly. For now, let's take a deeper look at identity theft charges and what they entail. 
What Are Identity Theft Charges?
The term "identity theft" describes a wide range of crimes. Identity theft is the unlawful use of another person's personal identifying information. 
Examples of personal identifying information include:
Name
Date of birth
Email address
Social security number
Driver's license
Passport number, 
Personal Identification Number (PIN)
Medical records
And so on. 
So when does using the above information or any other similar information amount to identity theft? In most cases, you may be charged with identity theft if you use such information to commit a crime or impersonate the person to access certain information or services. 
Scroll down for more
How it works
It's easy to get started.
The Fee Is Free™. Only pay if we win.
Results may vary depending on your particular facts and legal circumstances.
Step 1

Submit
your claim

With a free case evaluation, submitting your case is easy with Morgan & Morgan.

Step 2

We take
action

Our dedicated team gets to work investigating your claim.

Step 3

We fight
for you

If we take on the case, our team fights to get you the results you deserve.
Client success
stories that inspire and drive change
Explore over 122,576 5-star reviews and 800 client testimonials to discover why people trust Morgan & Morgan.
Results may vary depending on your particular facts and legal circumstances. Based on Select nationwide reviews
FAQ
Get answers to commonly asked questions about our legal services and learn how we may assist you with your case.
Morgan & Morgan
What Are Some Examples of Identity Theft Cases?

Identity theft cases come in different forms. Below are some common examples. 

You may be charged with identity theft if you:

use or possess another person's personal information to commit crimes;
use or possess the personal information of a deceased individual;
impersonate another person to obtain property; or
use the personal information of an individual to harass the individual or any other person.

To further understand identity theft, let's now discuss real examples of activities that might be considered identity theft and punishable by state and federal laws. 

John is in his late 30s. He uses his grandfather's personal identifying information to access government benefits offered to seniors. This is a form of identity theft. 

Mary uses her friend's credit cards without their consent. Although they are friends, using someone's credit card or credit card information without their consent is a form of identity theft. 

Peter gets pulled over by the police for speeding. Because he has a suspended license, he pulls out his friend's driver's license and shows it to the officer when asked to identify himself. This action counts as identity theft. 

Lastly, Paul is a tech student. He hacks into his roommate's online bank accounts and uses their information to transfer money into his own personal account. This also counts as a form of identity theft. 

What Are the Penalties for Identity Theft?

As mentioned earlier, identity theft is a serious crime, punishable both at the state and federal levels. It's even worse if you are charged by the federal government. Such charges could involve the Federal Bureau of Investigations, the US Secret Service, and many other government agencies. 

The penalties for identity theft vary depending on the nature of the crime. However, in most cases, you'll be looking at up to 30 years in a state or federal prison. 

If you're lucky, you might get away with a fine, especially if you don't have any prior criminal record. This, however, depends on the kind of attorney you hire to defend you in court. A skilled attorney can fight for you to have these charges dismissed or reduced. 

What if I Have Been Wrongfully Charged With Identity Theft?

Suppose you've been charged with identity theft, whether wrongfully or not; it's never a good thing. These kinds of cases attract harsh punishments. The penalties aside, they can have a significant impact on your life, including your personal, professional, or even romantic relationships. 

The most important thing to do if you have been charged with such a crime is to contact an experienced attorney specializing in consumer protection. A skilled attorney can help prove your innocence and hold other third parties responsible for negligence. 

Here's how it works. 

Not every person accused of identity theft is guilty. In fact, chances are, they have been hacked and their own identities were stolen to commit some of the crimes described above. But if you're innocent, you don't expect anyone to believe your version of the story unless you prove your innocence. That's where an experienced attorney comes in.

How Can an Attorney Help?

When you've been wrongfully charged with identity theft, you'll likely experience a great deal of pain. From being paraded in court in front of friends and family to losing the trust of people you love, the list of damage such a charge can cause is endless. 

An experienced criminal defense attorney will evaluate your case and determine whether you have been wrongfully charged. If so, the lawyer will help build a strong case to defend you in court. 

Throughout the process, the attorney will collect crucial evidence to prove your innocence. They will also consult experts to get the facts about the case. 

If you win the case, the charges against you will be dropped. 

Can I Sue for Being Wrongfully Charged With Identity Theft?

Once you have been declared innocent, you may be able to take legal action against the party that brought legal action against you. However, this also depends on the specific circumstances of your case. 

Here's a hypothetical example of a situation where an individual might be able to take legal action against another party in such a situation. 

Peter works at an IT company. For four consecutive years, he's been the best performing worker in the company. He's earned himself several awards working for the company. Then, one morning, while clocking in at work, Peter gets electrocuted by a live wire, sending him flying down a flight of stairs. He suffers from several broken bones and requires surgery. 

Luckily for Peter, he understands how workers' compensation claims work. He then files a claim with his employer's insurer to recover medical expenses and other damages.

His employer isn't happy about Peter filing a worker's compensation claim. This is because there's a possibility that the insurance company will increase the monthly premiums the company is required to pay. 

Determined to punish Peter, he wrongfully accused him of using his employer's identity to steal money from the company's accounts. The employer keeps pushing the narrative despite knowing it is false. Months later, Peter loses his job and gets arrested for identity theft. He also loses the trust of certain people in his life. 

Peter then hires a criminal defense attorney to defend him against the new allegation brought by his former employer. After reviewing the case, the court rules that Peter is innocent. Consequently, all charges against him are dropped.

There are different ways an experienced attorney can help anyone in such a situation hold the other party responsible for their actions. This could be a case of defamation of character, libel, slander, malicious prosecution; you name it.

What Is Defamation of Character?

Defamation of character is when one party intentionally damages the good reputation of the other. 

What Is Slander?

In personal injury lingo, slander refers to the act of making oral statements about another individual or entity with the sole purpose of damaging their reputation.

Using the example above, slander is when Peter's former employer verbally warns his colleagues about associating with him because he is a cybercriminal. The same applies if Peter's former employer warns his future employers that hiring him means risking the company's resources due to his record of committing cybercrime (remember, Peter is innocent in this situation, but the employer has a personal grudge against him).

What Is Libel?

Libel is when one party makes false statements about another, in writing, to damage their good reputation. Bear in mind that the main keyword here is "in writing.' That's the difference between slander and libel. One is done verbally, while the other occurs in writing. Either way, both are considered defamation. 

What Is Malicious Prosecution?

As the name suggests, malicious prosecution is prosecution driven by malice. 

Using the hypothetical example above, let's say Peter's former employer won the case against him. His defense attorneys then file an appeal, arguing that his employer did not have a legal reason to file the charges in the first place. 

The lawyers also prove that Peter suffered greatly due to the charges against him. If the judge rules in Peter's favor, his attorneys can also pursue a malicious prosecution claim.

The argument here is that Peter's employer knew or should have known that their claims were baseless. In fact, they only wanted to proceed with the case because Peter had filed a worker's compensation claim for the injuries he sustained earlier in the workplace. In fact, Peter's attorneys can prove that the evidence brought against him in the initial case was doctored. This could be a case of malicious prosecution. 

In other words, Peter's former employer wanted to have him charged for a crime he did not commit, something they were also aware of. Such prosecution is therefore based on malice, not facts. 

What Damages Can You Recover if Wrongful Charged With Identity Theft?

The exact type of damages you may be able to recover depends on the specific details of your case. Generally, the damages might include:

Compensation for Financial Losses

If you lost your job because of the wrongful identity theft charge, you may be able to include this loss in your claim. The other party might be required to compensate you for your financial losses. 

Similarly, if you needed therapy or counseling to take care of your mental health as a result of the false charges against you, you may be able to recover this as part of the compensation. 

The same applies if you lost an important job or business opportunity because you had an ongoing court case against you.  

Compensation for Emotional Damages

Some damages do not have a financial value, but they do exist. For example, there's no dollar value for pain and suffering or emotional distress caused by defamation of character or malicious prosecution. However, a skilled attorney might be able to evaluate your pain and determine the most reasonable compensation you may be entitled to.

How Can Morgan and Morgan Attorneys Help?

By now, you probably understand that identity theft is a serious crime. Being accused of such a crime can ruin your entire life. However, if you believe that you have been wrongfully charged due to someone else's malicious intentions, our attorneys might be able to help.

Another thing you need to know is that these kinds of cases take different forms as they progress. 

Using Peter's example above, other than malicious prosecution, he might also be able to file a wrongful termination case against his former employer. Under normal circumstances, such a case might require the attention of different attorneys specializing in specific areas of personal injury. Hiring different attorneys to work on a single case simultaneously is expensive.

Luckily, at Morgan and Morgan, we have an army of over 800 personal injury attorneys, all working under one roof. So whether you need an attorney specializing in wrongful termination, defamation of character, malicious prosecution, or anything in between, we have these and so much more.

You haven't read the best part of it yet - we offer a free, no-obligation case evaluation to all our potential clients. All you need to do is fill out our free consultation form, and one of our legal representatives will contact you to discuss your case. And if you have a valid claim, we will walk you through the next steps, which usually involve seeking compensation for your injuries. 
Scroll down for more
Load More