$15 Billion+ Won
•
800+ Lawyers Nationwide
•
The Fee is FreeTM, Only Pay If We Win
•
America's Largest Injury Law Firm
•
Protecting Families Since 1988
•
Police Brutality
The police are supposed to make us feel safe and secure. Yet, far too often, incidents of police brutality leave people – especially minorities and other vulnerable groups – feeling just the opposite. 
The events in Minneapolis and other cities across the country following the death of George Floyd once again illustrate the alarming trend of police violence against the very people they are sworn to protect and serve.
If you or a loved one were the victim of police brutality, Morgan & Morgan's civil rights attorneys are here for you. We are available around-the-clock, ready to advocate on your behalf for justice and compensation. 
Schedule a free, no-risk case evaluation now.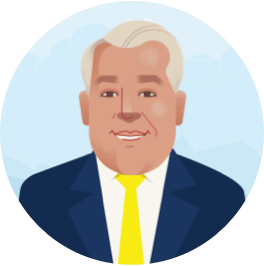 Find Out If You Are Eligible for a Police Brutality Lawsuit
Take our FREE quiz to see if you qualify for a case.
Begin Quiz
Police Brutality FAQs
What Is Police Brutality?

Police brutality is the unwarranted or excessive display of force by police against civilians, and it is a violation of your civil rights.

Examples include but are not limited to:

Racial profiling
Assault
Intimidation
Threats of violence
Verbal abuse
Excessive or unnecessary force
Forced or coerced confessions
False arrest
Sexual abuse
Rape
Wrongful shootings
Inmate abuse
Inappropriate use of tasers, nightsticks, and pepper spray
Illegal search and seizure
Falsified evidence
Wrongful death

How Can an Attorney Help?

It might seem like you're facing impossible odds as a victim of police brutality. Not only have you had your civil rights violated, but you're also up against an institution that's known to protect its own. Many police departments cover up bad acts and deny responsibility. Oftentimes, officers at the scene refuse to hold their fellow officers accountable.

Even so, Morgan & Morgan is uniquely equipped to help you achieve justice and financial restitution. Here's why: 

We are America's largest personal injury law firm, which means we have the resources to go to trial, if necessary
We have hundreds of dedicated attorneys and thousands of team members ready and willing to go the extra mile to achieve a favorable outcome
We have offices in cities across America, so if you were hurt, there's likely a highly-skilled legal team ready to help
Our track record speaks for itself: We've recovered upwards of $15 billion for our clients in 35-plus years
We fight for For The People, not the powerful institutions that seek to oppress your civil rights

Can I Afford An Attorney?

At Morgan & Morgan, we believe that everyone deserves an equal shot at justice, no matter their race, creed, national origin, financial status – anything. That's why we work on a contingency fee basis. It costs nothing to hire us, and we get paid only if your case is successful. Our earnings are a percentage of the favorable settlement or jury verdict we obtain for you.

Contact a Police Brutality Attorney

Just because the police are an authority figure doesn't mean they're always right. If they victimized you, it is your right to pursue justice and compensation. 

The attorneys at Morgan & Morgan are here to help. We're happy to review your case and discuss your legal options in a free, no-obligation consultation. Contact us today.
Hear From Our Clients
We've helped over 300,000 families across the United States. See what they have to say.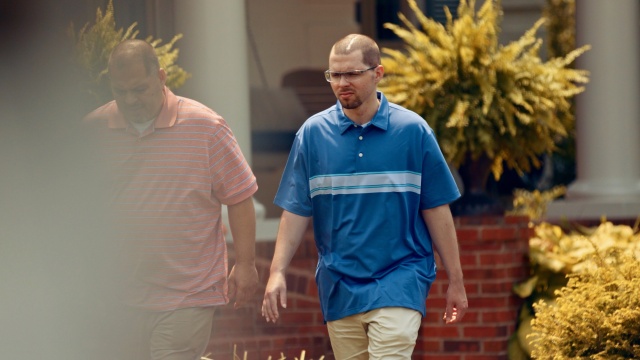 Our Personal Injury Lawyers
Have Over 55,000
5-Star
Reviews
They were caring and concerned about my case. They fought harder then I had intercepted. Communicated in many ways to make sure I understood. Thank you.
Georgia
Workers' Compensation
The staff was amazing, they treated me with the utmost respect and professionalism. Kept me informed every step of the way about my case. Always asked how I was doing and was prompt with responding to any of my questions or concerns. They are a great team!
Antonia
Premises Liability
Morgan and Morgan is truly the best law firm! PERIOD! You could consider yourself blessed when they take your case. Immediately, you can breathe. Anxiety goes from a 10 to 0! I needed them 3 TIMES! I wish I didn't have to hire an attorney but my family and I were blessed. We won every single time! Insurance companies truly know that they will take it to court! I got settlements for all 3 lawsuits. Never stepped a foot into a courtroom. Thank you so much Morgan & Morgan!
The entire Morgan & Morgan team, including my case manager Michelle Hill, have been a blessing! From the first phone call I made to them, they have been extremely compassionate, very helpful, and 100% professional. I would recommend Morgan & Morgan to anyone because THEY CARE!
Results may vary depending on your particular facts and legal circumstances.
See More
The Fee is FreeTM Only Pay If We Win.
Submit a Free Case Evaluation
You can find out if you qualify immediately.
Get a Call From Us
Our specialists will walk you through your case and collect all the right information to win your case.
Let Us Get to Work
Our specialized attorneys will handle every step of your case from start to finish. You don't pay until we win.
Call Us Now
See Our Nationwide Results
We've won over $15 Billion for our clients in cases of all types. Let us work hard for you.
$28,450,105
Medical Malpractice
$8,800,000
Premises Liability
$1,331,245
Social Security
Results may vary depending on your particular facts and legal circumstances.
Last updated on
May 31, 2023