$15 Billion+ Won
•
800+ Lawyers Nationwide
•
The Fee is FreeTM, Only Pay If We Win
•
America's Largest Injury Law Firm
•
Protecting Families Since 1988
•
Golf Cart Accident Attorneys
Golf carts can cause serious, even fatal, accidents. While the four-wheeled vehicles cannot go any faster than 15 miles per hour, the consequences of an accident can be devastating, since the carts lack common safety features that could protect drivers and passengers. 
If you were harmed in a golf cart accident, you have legal recourse. Learn more about such incidents and how our personal injury attorneys can help. 
Morgan & Morgan has over 800 lawyers across the country, with a track record of success in personal injury cases to the tune of over $15 billion in awards. 
Golf Cart Accident Attorneys
When you think of golf carts, you probably picture small vehicles designed to travel on the smooth paved paths that run alongside golf courses. These vehicles usually transport between two and four people and provide a small area to transport your clubs as you traverse the course.
While golf carts may seem pretty innocuous, they're not invulnerable to accidents.
Studies show that almost 150,000 injuries arose from golf cart accidents from 1990 to 2006. More recent figures show that the vehicles are responsible for some 15,000 injuries annually.
When someone is involved in a golf car accident, their injuries may be severe. Golf carts may travel at slow speeds (generally no more than 15 MPH), but they offer little protection between the unrestrained passengers and the hard pavement below.
Fortunately, if you've suffered injuries as a result of a golf cart accident, you may be entitled to monetary compensation.
Morgan & Morgan maintains a team of skilled golf cart accident lawyers who can assist you in filing your legal claim. Schedule a free consultation with us today to get started.
Common Types of Golf Cart Accidents
Rollovers are one of the most common types of golf cart accidents. By some estimates, they account for almost 10% of all golf cart-related mishaps.
As with larger vehicles, passengers involved in golf cart rollovers are often whipped from side to side and may come into contact with the top of the vehicle. If passengers are thrown clear of the cart, it may land on them, resulting in severe injuries or even fatalities.
Keep in mind that there are no seat belts in golf carts and thus no way to predict how passengers may land in the event of a rollover.
Other common golf accidents include collisions between carts, fires, vehicle malfunctions, and pedestrian crashes. Most of these types of accidents can occur even in fully functional, well-maintained carts.
Top Causes of Golf Cart Accidents
Golf cart accidents have many potential causes, including:
Malfunctions

Improper maintenance

Roadway hazards, such as fallen trees or potholes

Intoxicated or distracted driving

Excessive speeding
Whatever the reason, an attorney at Morgan and Morgan can help determine who was responsible for the incident and assist you in getting your claim underway.
Typical Golf Cart Injuries
A golf cart accident may result in either minor or severe injuries. Some of the most common types of injuries include:
Cuts, scrapes, and bruises

Broken or fractured bones

Traumatic brain injuries

Neck or back injuries

Spinal cord injuries
Anytime you or someone you're riding with sustains injuries in a golf cart accident, it's essential to seek medical treatment. Golf carts offer little protection to drivers and passengers, meaning injuries can often be worse than you might expect.
Determining Responsibility in a Golf Cart Accident
Pinpointing who's at fault for a golf cart accident can be complex.
The country club or golf course operator is usually considered liable for accidents by default. However, the vehicle's manufacturer may be to blame if there's a defect in the cart itself.
Country clubs and golf course operators owe a duty to their visitors to ensure that their carts are safe and well-maintained. They must also ensure that the golf course is kept clear of any hazards that may potentially cause harm to their clientele.
A golf cart accident attorney at Morgan & Morgan can determine who's at fault for your accident by reviewing the circumstances and evidence relating to your case.
Golf Cart Accidents on Traditional Roads
Some states allow golf carts in residential neighborhoods, sidewalks, and even traditional roadways. The rules for such use vary tremendously across city and state lines. Using a personal golf cart for simple activities like grocery shopping or visiting a friend is generally entirely legal. 
However, specific local laws will apply if an accident occurs while traveling outside a golf course. Your golf cart must comply with federal regulations, including a license plate, turn signals, brake lights, and a speedometer. Some cities and states even require golf cart owners to register their vehicles with the DMV and carry certain types of insurance.
Usually, the state's driving rules apply to golf carts. You'd be expected to abide by local speed limits and observe stop and yield signs like normal. You also can't drive while intoxicated.
If your accident occurs on a roadway, it's best to contact a golf cart lawyer to determine the steps you need to take.
Turn to Morgan & Morgan After Golf Cart Accidents
Morgan and Morgan is the nation's largest personal injury firm. We offer legal representation for a wide variety of cases, including for people injured in golf cart accidents.
Our firm has obtained over $15 billion in monetary compensation for personal injury victims. We want to help you recover damages for your case, too.
To schedule a free consultation with one of our qualified golf cart accident attorneys, fill out our convenient online form.
Morgan & Morgan
What are Golf Cart Injuries?

Golf carts may look safe as someone is puttering around the golf course community, but looks can be deceiving. In the last two years, 35,000 people visited the emergency room for golf cart-related injuries. 

These vehicles have no common safety features, such as seatbelts or airbags. While aftermarket seatbelts can be installed, they're not enough to prevent serious injuries from rollovers or impact crashes. 

Compare golf carts to cars, which have crumple zones that are designed to take the impact in a crash. Steering columns in standard cars are likewise designed to absorb force so it isn't passed on to you. Golf carts lack these features, which means passengers absorb all the impact of a crash. 

The lack of doors on golf carts means that passengers can fall out because there's little to hold onto when carts turn. Falls from these vehicles can cause head injuries, physical trauma, or death. 

There's no way around it: Golf carts are not safe. If you are harmed in a related accident, our personal injury attorneys can fight for your rights under the law. 

Our lawyers may be able to obtain damages that reflect: 

Physical trauma
Pain and emotional strain 
Property damage
Lost wages 
Medical bills 

Is the Golf Course or Country Club Always Responsible for Golf Cart Accidents?

In most cases, yes. Golf courses and country clubs must ensure that their courses are free of hazards and that their vehicles are safe to drive.

Sometimes, however, the vehicle's manufacturer may be deemed responsible. A poorly designed golf cart may have defective parts, such as brakes, tires, or engines. These sorts of defects can cause golf carts to handle erratically and lead to serious accidents.

In other cases, the driver may be responsible for the collision. For instance, if they're distracted by their cell phone or become too intoxicated to handle the vehicle safely.

What Should I Do If I'm Involved in a Golf Cart Accident at a Golf Course?

There are specific steps you'll want to follow if you're ever involved in a golf car accident.

First, check yourself and your passengers for injuries. Anyone who needs immediate medical treatment should go to the hospital as soon as possible. If necessary, call 911 to alert ambulance services of the accident.

Next, you'll want to take photographs of the crash scene, including damage to the cart and any potential causes of the crash, like potholes or fallen objects. If the cart appears to have malfunctioned, make sure you get pictures of any broken or defective parts.

It's also a good idea to get the contact details of the golf course manager. That way, you can ask them for the details of their insurance policy. They may provide these details on their own; if not, a golf course attorney can gather the information on your behalf.

If you've sustained significant injuries from the accident, you might consider filing a lawsuit. Serious injuries can result in long-term health issues, and your insurance may not cover all your required care. Seeking financial remuneration through a legal claim may be your best alternative for covering medical expenses.

What Kind of Compensation Can I Receive in a Golf Cart Accident Case?

The compensation available to you will depend on the facts and circumstances of your case. If your accident results in severe injuries, you may be eligible to receive monetary damages for past and future medical costs, lost wages, and household expenses while you recover.

Victims may also recover damages for emotional pain and anguish, disability and disfigurement, and loss of quality of life. 

If you've survived a loved one who's lost their life in a golf car accident, you may be able to recover compensation for funeral and burial expenses, loss of companionship and parental guidance, and emotional distress.

A skilled attorney at Morgan & Morgan can help determine the type and amount of compensation you may be entitled to.

What if I'm Partially Responsible for the Golf Cart Accident?

If you're partially responsible for the golf cart accident, you may still be able to collect damages. States with comparative fault laws allow victims to collect monetary compensation even if they were partially responsible for the accident.

However, the laws in each state are different. Some allow you to collect reduced damages as long as you bear 50% responsibility for the accident or less, while others allow for awards even if you're 80% responsible or more. 

Speak with a qualified accident attorney to determine how your state identifies fault in golf cart accidents.

How Long Do I Have to File a Legal Claim in a Golf Cart Accident?

All states have a statute of limitations that restrict the time an individual can seek monetary damages in a personal injury claim. Statute of limitations laws vary but are usually between one and four years.

If you plan to pursue a legal claim in a golf cart accident, it's best to start the process as soon as possible.

Your attorney will need time to gather evidence and develop an appropriate strategy for your case. The sooner you get the ball rolling, the quicker you can recover the compensation you need.

How Long Will It Take to Resolve My Case?

It depends. Some cases resolve through the settlement process within four to six months. Others are not as easy to conclude and may require a trial. 

When you work with an attorney at Morgan and Morgan, they'll review the facts of your case to determine the likelihood of a settlement or court verdict and work tirelessly to secure the maximum compensation on your behalf.

Why Hire Morgan & Morgan?

At Morgan & Morgan, we represent people, not companies. For over 30 years, we've taken the side of the little guy, fighting for accident victims to receive awards that reflect the extent of their pain and suffering. 

We believe in treating our clients like family, which means that we are always there for our clients throughout the legal process. From a dedicated app to 24/7 phone service, we are truly here when you need us. 

Our golf cart accident lawyers have a track record for aggressively trying cases and never backing down from a fight. Insurance companies know that we'll take a case to court so you get what you're due rather than settle. Let us try your case to get you the compensation you deserve as a victim. Since we operate on a contingency fee model, there is no risk to you. You will pay nothing for our legal aid until we obtain relief. Learn more by filling out a free case evaluation today.
Hear From Our Clients
We've helped over 300,000 families across the United States. See what they have to say.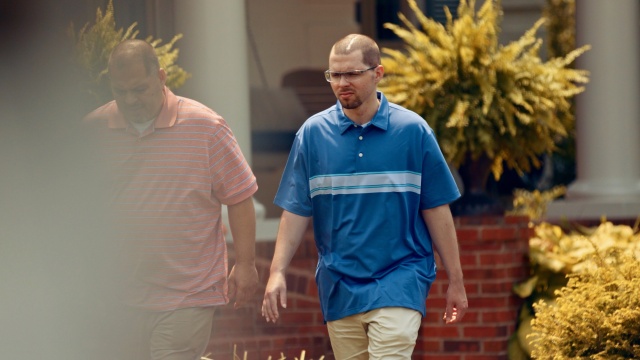 Our Personal Injury Lawyers
Have Over 55,000
5-Star
Reviews
They were caring and concerned about my case. They fought harder then I had intercepted. Communicated in many ways to make sure I understood. Thank you.
Georgia
Workers' Compensation
The staff was amazing, they treated me with the utmost respect and professionalism. Kept me informed every step of the way about my case. Always asked how I was doing and was prompt with responding to any of my questions or concerns. They are a great team!
Antonia
Premises Liability
Morgan and Morgan is truly the best law firm! PERIOD! You could consider yourself blessed when they take your case. Immediately, you can breathe. Anxiety goes from a 10 to 0! I needed them 3 TIMES! I wish I didn't have to hire an attorney but my family and I were blessed. We won every single time! Insurance companies truly know that they will take it to court! I got settlements for all 3 lawsuits. Never stepped a foot into a courtroom. Thank you so much Morgan & Morgan!
The entire Morgan & Morgan team, including my case manager Michelle Hill, have been a blessing! From the first phone call I made to them, they have been extremely compassionate, very helpful, and 100% professional. I would recommend Morgan & Morgan to anyone because THEY CARE!
Results may vary depending on your particular facts and legal circumstances.
See More
The Fee is FreeTM Only Pay If We Win.
Submit a Free Case Evaluation
You can find out if you qualify immediately.
Get a Call From Us
Our specialists will walk you through your case and collect all the right information to win your case.
Let Us Get to Work
Our specialized attorneys will handle every step of your case from start to finish. You don't pay until we win.
Call Us Now
See Our Nationwide Results
We've won over $15 Billion for our clients in cases of all types. Let us work hard for you.
$28,450,105
Medical Malpractice
$8,800,000
Premises Liability
$1,331,245
Social Security
Results may vary depending on your particular facts and legal circumstances.
Last updated on
May 02, 2023