The Fee Is Free™. Only pay if we win.
America's Largest Injury Law Firm
Protecting Families Since 1988
$15 Billion+ Won
800+ Lawyers Nationwide
Free Case Evaluation
Tell us about your situation so we can get started fighting for you. We tailor each case to meet our clients' needs.
Results may vary depending on your particular facts and legal circumstances.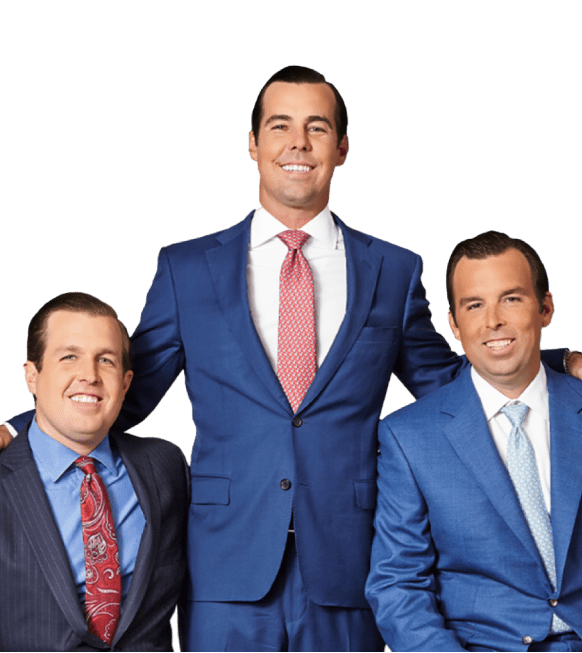 Tracking Settlement Checks in Las Vegas: What You Should Know
Waiting for a settlement check can be frustrating, especially if your bills and expenses are stacking up, waiting to get paid. You are, understandably, anxious to move on with your life after weeks or even months of negotiations to get your case resolved. Why then is it taking so long before your check appears on the doorstep?
Unfortunately, you will not be issued a settlement check instantly. The process of receiving a payout can get complicated, potentially leaving you to do the detective work of finding out where and why the check is delayed. 
You should not have to struggle to receive your due. Our experienced attorneys could help to track your settlement check in Las Vegas and speed things along. Contact us for more information today.
What Is a Legal Settlement?
Most civil cases are resolved with an out-of-court settlement, according to the Bureau of Justice Statistics (BJS). Settling a case out of court is often faster, less expensive, and less stressful than going through the court system and trial. Settlements can happen at any time before or after court action has started. 
How Are Cases Settled?
A legal case typically begins with the wronged party's complaint and demand letter outlining the facts of the case and a proposed settlement amount. The other party will then either:
Meet the demand and pay the proposed settlement
OR
OR
The case will settle once both parties agree on an amount for damages. If the parties cannot agree on a settlement, the wronged party can file suit. The case will then move through the court system. 
The Steps of Receiving Your Settlement Check in Las Vegas
Recovering your settlement money is a process that will go through several steps before you can hold the check in your hands. 
1. Signing the Release Form
The release form is perhaps the most important document required for recovering your settlement check. However, before you rush to sign on the dotted line, ensure you understand the terms and conditions outlined in the document. Once individuals sign the release document, they are generally barred from pursuing any further damages from the at-fault party. 
If your attorney disagrees with the terms and conditions of release, there could be further negotiations with the at-fault party's lawyer. This could cause a delay of your check at the first hurdle. While waiting can be frustrating, consider that your attorney is protecting your legal rights and best interests. Once your lawyer gives the go-ahead and you have signed the document, the release form will be sent to the at-fault party's attorney and their insurance company. 
2. The Insurance Company Issues the Check
When the insurer of the at-fault party receives the signed release documents, they should issue the check and mail it to your lawyer or directly to you (if you are not working with a lawyer). 
The issuing of your check could take a couple of weeks, depending on the insurance's internal procedures. Unfortunately, settlement checks can get stuck at the insurance company for various reasons, such as improperly signed release forms, employee illness or vacation, and others.
3. The Check Is Received and Liens Are Paid
Once the check arrives at your attorney's office, they will deposit it into an escrow account until the bank clears it. Your lawyer can then go ahead and disburse the settlement funds. First of all, they will pay off your debts, also called "liens," which could include: 
Unpaid medical bills
Private health insurance 
Medicare or Medicaid
Past due child support payments
Your attorney will not simply pay the liens but also try and negotiate with your lienholders, which can take time. If you do not have an attorney, make sure to pay off your liens diligently when you receive a settlement check, as you could face legal consequences otherwise. 
4. The Attorney Deducts Fees and Legal Expenses
Before you receive the final check, your attorney's office will deduct their fees and legal expenses. Expenses deducted can include:
Fees for expert witnesses
Court filing fees
Evidence collection expenses
Accident reconstruction costs
Copying and postage costs
Costs for pulling official documents
Transcription and other deposition costs
Although attorney's fees vary from one law firm to another, on average, attorney's fees are around one-third of the final settlement. 
5. You Receive the Settlement Check
Once your attorney has paid all liens, fees, and case expenses, they will write a check for the remainder of your settlement amount and send it to your postal address. You are then free to deposit the funds, pay outstanding bills, and begin your financial recovery.
However, if the process of receiving your check seems to go on indefinitely, an insurance company may be putting the brakes on. Consider consulting with one of our attorneys who could track your settlement check and potentially speed up the process.
 
Scroll down for more
Recent verdicts & settlements
How it works
It's easy to get started.
The Fee Is Free™. Only pay if we win.
Results may vary depending on your particular facts and legal circumstances.
Step 1

Submit
your claim

With a free case evaluation, submitting your case is easy with Morgan & Morgan.

Step 2

We take
action

Our dedicated team gets to work investigating your claim.

Step 3

We fight
for you

If we take on the case, our team fights to get you the results you deserve.
---
Client success
stories that inspire and drive change
Explore over 55,000 5-star reviews and 800 client testimonials to discover why people trust Morgan & Morgan.
Results may vary depending on your particular facts and legal circumstances.
FAQ
Get answers to commonly asked questions about our legal services and learn how we may assist you with your case.
Morgan & Morgan
When Is My Check Issued After Agreeing to a Settlement?

It can feel frustrating to find out that you will not get paid instantly when a legal settlement is reached with the at-fault party's lawyer. However, there can be several reasons why individuals generally do not receive their checks right away. 

The Defendant Lacks Funds 

If the at-fault party is responsible for paying your damages, they might simply not have the money to do so. In this case, your attorney might suggest an agreement with a payment plan, for example. 

Your Check Is Lost in the System

Receiving a settlement check entails several steps and a great deal of paperwork. Documents and checks can get lost in the system at any stage of the process. Bureaucracy can cause legitimate and unreasonable delays.

The Process Takes Time

The process of receiving a settlement check simply takes some time, in some cases, up to a month. However, if you have not received a check after a month or more, you should investigate the reasons for the holdup.

What Are the Reasons Why My Check Is Delayed?

Your check will have to pass some hurdles before you can hold it in your hands, including the internal procedures and policies of an insurance company. Other reasons for a delay can include:

You have not signed or returned the release form
The release form was incorrectly signed
Insurance employees dealing with your claim are off work due to illness or vacation
The claim involves an estate or a minor

If you have an attorney represent you, there could be additional reasons why your check might be delayed:

Your attorney has yet to receive the check from the insurance company 
The attorney was at a trial or on vacation while your check arrived 
There are liens against your settlement 
Your attorney is negotiating your medical liens

If there is a legitimate reason for the delay in receiving your check, such as your attorney negotiating liens, being patient can pay off. Your lawyer is negotiating for the best possible outcome so you can retain as much money from your settlement as possible. However, if your check is stuck due to an insurance company drawing out the process, you should take action.

What to Do if an Attorney Represented You

If you hired an attorney for your claim and the settlement check seems delayed, get in touch with your lawyer. They can track your settlement check in Las Vegas and find out why it could be delayed. Your attorney typically receives your settlement check from the insurance company and deducts amounts for:

Attorney's fees and expenses
Medical and other liens

Your attorney is legally required to keep hold of the funds until all liens are paid. Their hands may be tied while they wait for lienholders to issue billing statements. 

What to Do if You Handled a Case on Your Own

When you handle your claim without legal representation and are not receiving your check within a reasonable timeframe, get ready for some detective work. In the first instance, you can call the claims adjuster, who should have an answer for you. If they tell you that the check is on its way, ask them how long they expect the process to take. 

Make a note of the date and time of your call and the expected timeframe for receiving your check. If the time has passed and you have not received your payout, call a few more times, always noting the date and time of your calls.

If you have not received your check after a month or six weeks, try to go higher up the chain and speak to the manager or supervisor of the insurance claims adjuster. Make sure to note down a summary of all communication with the insurance company. If you feel that you are given excuse after excuse, consider contacting a personal injury lawyer and filing a complaint with the Nevada Division of Insurance.

Can I Track My Settlement Check in Las Vegas?

A personal injury attorney can help you track a settlement check in Las Vegas. If you are working with a lawyer, they will receive the check and should be following up on any delays for you. Your lawyer can contact the at-fault party's insurance company to find out why a check is delayed. 

If you did not work with an attorney, you could track your settlement check by calling the insurance company. If you do not have any luck with receiving your check in a timely manner, consider seeking legal advice. 

Generally, having legal representation when suffering harm due to another's negligence can be vital. An attorney can help you get a resolution of your case and ensure you receive a settlement check in a timely manner. 

How Can an Attorney Help to Speed Up My Settlement Check?

If you are involved in endless calls with an insurance company and are still waiting for your check, the best way to hurry the process along can be having a lawyer fight for you. Unfortunately, simply missing a signature or initial somewhere in the stack of legal documents can delay your check indefinitely. 

An attorney can review all settlement documents to prevent delays. Your lawyer can also facilitate the payment of liens and investigate any delays. If an insurance company or other party unreasonably delays your check, an attorney can get in touch with the responsible party and push them into action.  

Preparing Important Documents Before a Case is Settled

In some cases, an attorney can also take proactive steps before your case concludes. Preliminary actions by an attorney can include:

Drafting a release form before your case is concluded
Preparing drafts of necessary documents for the other party's attorney before the end of the settlement process
Use expedited mail for important documents

Making sure that the relevant documents are ready for signing before a case is concluded means that the paperwork can be dealt with quickly once a resolution is reached. Using tracking and expedited mail for all important documents speeds up receiving the necessary paperwork. Moreover, the at-fault party's attorney cannot blame holdups on waiting for documents in the mail. 

While the settlement process can, unfortunately, take quite some time, there are ways in which a motivated attorney can help you receive your money quicker.  

Having an experienced attorney from Morgan & Morgan in your corner can help with so much more than negotiating a fair settlement for your losses. Our attorneys work tirelessly to help victims recover what they deserve in a timely manner. We do not stop working for you when your case is resolved. Morgan & Morgan can track settlement checks in Las Vegas and is here for you until you hold the check in your hands.

If you have been injured and now face long delays of the funds you need to pay your bills and go on with your life, we could help. We believe that you are entitled to a timely payout and can fight for your rights if an insurance company or defendant is giving you the runaround.

Contact Morgan & Morgan today for a free, confidential consultation to discuss your case.
Scroll down for more
Load More