Shortened/display title
Nevada Personal Injury Attorneys
$15 Billion+ Won

•

800+ Lawyers Nationwide

•

The Fee is FreeTM, Only Pay If We Win

•

America's Largest Injury Law Firm

•

Protecting Families Since 1988

•
Local Lawyers Who Care
If you're hurt in an accident in Nevada, you have rights as a victim. At Morgan & Morgan, we've been representing the rights of personal injury victims since 1988. Since then we have helped our clients recover over $15 billion in compensation for their injuries.
If you have already been hurt take advantage of a no-risk consultation today to learn more about whether or not you may be able to recover compensation in a settlement negotiation or in trial. Whether you were hurt in a slip and fall accident, a motorcycle accident, or a vehicle crash, the personal injury attorneys at our Nevada offices might be able to help you.
We have handled many kinds of cases with different kinds of actionable causes like slip and falls or vehicle accidents. Some of these are resolved in settlement discussions out of court and others end in a verdict for our clients. We've established a recognized reputation as leaders in the personal injury space and it's because we care about your life not just until you get the verdict, but for well beyond it. For years after your accident, you might still be living with the effects of the accident.
At Morgan & Morgan, although we know there is no way to turn back the clock and erase the accident. However, we believe that now you have the chance to try and right the wrong of being the one to pay for this accident with your injuries and associated bills. Most accident victims we work with are looking for ways to get the necessary medical care for their injuries, but they also want the chance to move on with their future.
After an accident, there are numerous different things to think about. You might have assumed that the case was as simple as filing a claim with your insurance company, but quickly discover that it is much more complicated than that. Like other locations, Nevada has specific state laws that govern insurance settlements and personal injury lawsuits. Taking timely action to protect your right to file a legal claim is important.
Residents of Nevada have two years after the date of an accident to file a case in the Nevada civil court system. The sooner that you can take advantage of consulting with an experienced Nevada personal injury lawyer the more equipped you will be to understand the next steps in this process. Speaking with an attorney gives you a better idea of what to anticipate in this process, and can advise you about some of the pitfalls you may be likely to experience. You are reeling with the consequences from this accident as a victim and we believe that you should not have to be the one to deal with all of the stress and the lifelong ramifications of this.
First of all, you may have physical pain from the accident that makes it difficult to get through the day, or to even go back to work. The emotional scars are another matter altogether, especially if you were in a vehicle accident. You might no longer feel safe driving, or have other issues such as post-traumatic stress disorder. If you are also not able to go back to work as a result of your injury you have no way to pay for the incoming medical bills and expenses. All of these things together work to increase your stress level, and our Nevada personal injury attorneys understand that you are going through a lot at this time.
We take cases like this seriously and work hard on behalf of our clients because we believe that they have suffered unnecessary injuries as victims. We will do everything in our power to help you recover the compensation that you deserve, and we handle each aspect of your case from the first time that you contact us and decide to work with us. This process usually includes:
Evaluating all possible causes of your injury.
Pulling together all evidence associated with the accident, such as police reports, witness statements, and more.
Using calculations to determine the true settlement value of your claim.
Working with the insurance company in negotiating a fair settlement on your behalf.
Preparing your case to go to trial in the event that settlement negotiations with the insurance carrier did not lead to a fair and reasonable offer.
No matter which path your case takes, you need to have the peace of mind that is provided by an experienced Nevada personal injury lawyer. When you know what to anticipate you need to be prepared to consult with an attorney who has broad experience in this field. You also need to be kept informed at each stage of your case so that you can make changes to your strategy or plans if necessary.
At Morgan & Morgan, we provide high-quality legal representation for injury victims in Nevada and all across America. Since our founding more than 30 years ago, we've won upwards of $15 billion for people just like you.
Although we're bigger now than we once were, our firm has remained committed to what's made us successful: Treating every client like family. From start to finish, you can count on us to handle your case with the care and attention it deserves.
No matter the cause of your injury – car crash, slip and fall, motorcycle accident, or something else – the attorneys in our Nevada offices are here to help. Schedule a free, no-risk case evaluation today.
Estamos aquí en Nevada: Vivimos y trabajamos en Nevada. Nuestro sitio de web en Español, abogados.com, ayuda la población latina de Nevada. Complete una evaluación de caso gratis hoy.
Free Case Evaluation
Tell us about your situation so we can get started fighting for you. We tailor each case to meet our clients' needs.
The Fee is FreeTM Only Pay If We Win.
Submit a Free Case Evaluation
You can find out if you qualify immediately.
Get a Call From Us
Our specialists will walk you through your case and collect all the right information to win your case.
Let Us Get to Work
Our specialized attorneys will handle every step of your case from start to finish. You don't pay until we win.
Hear From Our Clients
We've helped over 300,000 families across the United States. See what they have to say.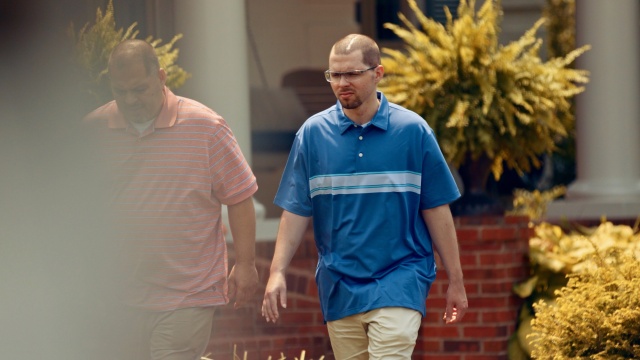 Our Personal Injury Lawyers
Have Over 55,000
5-Star
Reviews
They were caring and concerned about my case. They fought harder then I had intercepted. Communicated in many ways to make sure I understood. Thank you.
Georgia
Workers' Compensation
The staff was amazing, they treated me with the utmost respect and professionalism. Kept me informed every step of the way about my case. Always asked how I was doing and was prompt with responding to any of my questions or concerns. They are a great team!
Antonia
Premises Liability
Morgan and Morgan is truly the best law firm! PERIOD! You could consider yourself blessed when they take your case. Immediately, you can breathe. Anxiety goes from a 10 to 0! I needed them 3 TIMES! I wish I didn't have to hire an attorney but my family and I were blessed. We won every single time! Insurance companies truly know that they will take it to court! I got settlements for all 3 lawsuits. Never stepped a foot into a courtroom. Thank you so much Morgan & Morgan!
The entire Morgan & Morgan team, including my case manager Michelle Hill, have been a blessing! From the first phone call I made to them, they have been extremely compassionate, very helpful, and 100% professional. I would recommend Morgan & Morgan to anyone because THEY CARE!
Results may vary depending on your particular facts and legal circumstances.
See More
See Our Nationwide Results
We've won over $15 Billion for our clients in cases of all types. Let us work hard for you.
120,000,000
Car Accident
28,450,105
Medical Malpractice
820,000
Unpaid Overtime
91,000,000
Tobacco
3,140,804
Slip & Fall
8,800,000
Premises Liability
1,331,245
Social Security
1,800,000
Civil Rights
What kind of compensation can I recover?
Each case that goes to a Nevada personal injury lawyer looks different from the next. However, there are several different common types of compensation that you could be entitled to if you can show that another person is responsible for your injuries. With the help of our Nevada attorneys you may be able to recover compensation for:
Lost wages if you are not able to go to work.
Medical expenses such as medications, surgery, hospital bills, or therapy.
Reduced earning capacity if you can no longer earn what you did prior to the accident.
Emotional damages to compensate you for the psychological impact of your injury.
It is very possible that your insurance company presents you with a settlement offer immediately after you have been hurt, but there is a good chance that this does not fully compensate you for your injuries and the impacts. You need to have a dedicated Nevada personal injury attorney at your side to help you with these aspects of your claim.
Sitting down to total all of your expenses to date will give you a starting point for how your life has changed financially. At Morgan & Morgan, we have assisted many other clients with that process and will help you determine a fair settlement amount or target verdict amount for your case based on your injuries.
How long will my case take?
Some cases are relatively quick when you engage the right Nevada personal injury lawyer at the outset to present a demand letter of how your life has been forever changed by the accident. Unfortunately, however, many personal injury lawsuits are very complex and can take months to resolve. You want to have the right support at your side and an advocate in your Nevada personal injury lawyer so that you understand what to anticipate and have someone there to help get the case back on track if other parties like the insurance company add delays.
From drafting the case and filing the initial complaint all the way through to getting a settlement or verdict, there are many different steps that must be accomplished. It can take months or even years to arrive at a resolution. No matter how this happens for you, you should never accept less than what your case is worth. You could be eligible to receive more compensation than the insurance company tells you, and our Nevada personal injury lawyers might help you get it.
The sooner you file your case, the sooner you can start your own path to recovery. Let your NV personal injury lawyers get to work advocating for you.
Can I afford a personal injury lawyer?
We take cases on a contingency fee basis, which means that we are not paid upfront and are only paid a portion of the successful verdict or settlement offer. This gives you the peace of mind that you can be working with the Nevada personal injury lawyer as soon as possible.
If you're worried about the expense of hiring a lawyer, now is a good time to speak with an attorney during an initial consultation. You do not have to file your suit immediately after this meeting, but this conversation gives you an opportunity to ask those burning questions about your claim and determine if this is the right law firm for you. 
During the meeting, ask questions about the firm's resources, the number of similar cases handled in the past for other clients, and what you can expect if the firm takes your case.
Contact a Nevada personal injury lawyer
You are not obligated to file a lawsuit simply by talking to a Nevada personal injury lawyer, but this is a great opportunity to get your questions answered and to learn more about the process of filing a claim. Schedule a consultation with an experienced Nevada personal injury lawyer now to learn more about what to anticipate, and to get the process started. Now is the time to get the compensation you're entitled to as a victim of a Nevada personal injury case. Gather the evidence from the accident and the medical records or other materials supporting your claim to begin the process.