Shortened/display title
Minnesota Personal Injury Attorneys
$15 Billion+ Won

•

800+ Lawyers Nationwide

•

The Fee is FreeTM, Only Pay If We Win

•

America's Largest Injury Law Firm

•

Protecting Families Since 1988

•
Local Personal Injury Lawyers Who Care
At Morgan & Morgan, we believe everyone has a right to a personal injury lawyer. Minnesota residents who have been injured by the careless or reckless actions of another deserve to be compensated for the damages they've suffered. Throughout our 30+ years at practicing law, Morgan & Morgan attorneys have recovered billions for clients just like you.
While Minnesota is a beautiful state with amazing outdoor recreational activities and booming cities like St. Paul and Minneapolis, living in Minnesota has plenty of hazards that might lead to injury. Driving cars can be downright scary with the brutal winters as the roads are icy, and visibility can be obscured. Car wrecks are a leading cause of unintentional injury every year, along with slip and falls, bicycle accidents, motorcycle accidents, and poisoning. Unfortunately, Minnesota has not escaped the devastating problem of the opioid epidemic, and we believe big pharma should be held accountable.
If you've been injured in any kind of accident on your own or in the workplace, or have been the victim of medical malpractice, or have suffered from the negligence of another, you should speak with the attorneys at Morgan & Morgan. With over 800 trial-ready lawyers and immense resources at our disposal, Morgan & Morgan is one of the most successful and most prominent law firms in the U.S., with an outstanding track record of recovering compensation for our clients.
At Morgan & Morgan, we provide high-quality legal representation for injury victims in Minnesota and all across America. Since our founding more than 30 years ago, we've won upwards of $15 billion for people just like you.
Although we're bigger now than we once were, our firm has remained committed to what's made us successful: Treating every client like family. From start to finish, you can count on us to handle your case with the care and attention it deserves.
No matter the cause of your injury – car crash, slip and fall, motorcycle accident, or something else – the attorneys in our Minnesota offices are here to help. Schedule a free, no-risk case evaluation today.
Estamos aquí en Minnesota: Vivimos y trabajamos en Minnesota. Nuestro sitio de web en Español, abogados.com, ayuda la población latina de Minnesota. Complete una evaluación de caso gratis hoy.
Free Case Evaluation
Tell us about your situation so we can get started fighting for you. We tailor each case to meet our clients' needs.
The Fee is FreeTM Only Pay If We Win.
Submit a Free Case Evaluation
You can find out if you qualify immediately.
Get a Call From Us
Our specialists will walk you through your case and collect all the right information to win your case.
Let Us Get to Work
Our specialized attorneys will handle every step of your case from start to finish. You don't pay until we win.
Hear From Our Clients
We've helped over 300,000 families across the United States. See what they have to say.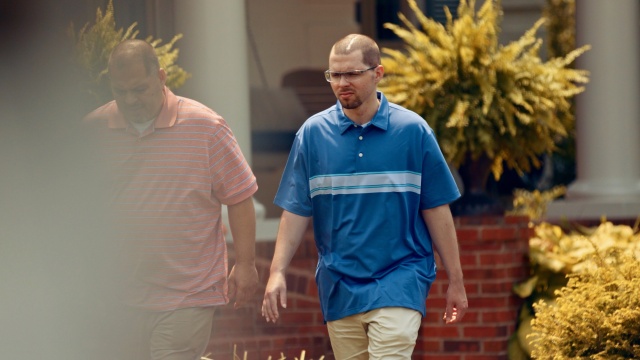 Our Personal Injury Lawyers
Have Over 55,000
5-Star
Reviews
They were caring and concerned about my case. They fought harder then I had intercepted. Communicated in many ways to make sure I understood. Thank you.
Georgia
Workers' Compensation
The staff was amazing, they treated me with the utmost respect and professionalism. Kept me informed every step of the way about my case. Always asked how I was doing and was prompt with responding to any of my questions or concerns. They are a great team!
Antonia
Premises Liability
Morgan and Morgan is truly the best law firm! PERIOD! You could consider yourself blessed when they take your case. Immediately, you can breathe. Anxiety goes from a 10 to 0! I needed them 3 TIMES! I wish I didn't have to hire an attorney but my family and I were blessed. We won every single time! Insurance companies truly know that they will take it to court! I got settlements for all 3 lawsuits. Never stepped a foot into a courtroom. Thank you so much Morgan & Morgan!
The entire Morgan & Morgan team, including my case manager Michelle Hill, have been a blessing! From the first phone call I made to them, they have been extremely compassionate, very helpful, and 100% professional. I would recommend Morgan & Morgan to anyone because THEY CARE!
Results may vary depending on your particular facts and legal circumstances.
See More
See Our Nationwide Results
We've won over $15 Billion for our clients in cases of all types. Let us work hard for you.
120,000,000
Car Accident
28,450,105
Medical Malpractice
820,000
Unpaid Overtime
91,000,000
Tobacco
3,140,804
Slip & Fall
8,800,000
Premises Liability
1,331,245
Social Security
1,800,000
Civil Rights
Why Should I Speak With an Attorney?
When you've had to endure an injury from the negligence of another, the discomfort from the pain and emotional suffering are just the tip of the iceberg. You likely have medical bills piling up, and you may not even be able to work or have lost out on work hours because of your injury. Now you are behind on everything, and if you're the primary breadwinner, that makes it even more difficult because people depend on you.
We understand this is a very trying time for you. Still, our experienced Minnesota personal injury lawyers can help and will do everything in their power to get you the compensation you have coming to you. Here are some of the things our lawyers can do for you:
Review the cause of your injury and identify who should be held liable
Collect valuable evidence to build your case like witness testimonies, police reports, doctors statements, and any other evidence to support your case
Perform an analysis of the evidence and assign a dollar amount for your injuries to present to the insurance company of the liable person(s)
Ensure all deadlines are met for filing paperwork and submitting documents pertinent to your claim
Counsel you with advice about your claim and explain your rights
Negotiate with the insurance on your behalf to come up with a favorable compensation package
Prepare your case for trial if negotiations do not end with a fair settlement
Represent you in court and present a strong case
What Kind of Compensation Can I Recover?
With an experienced personal injury lawyer on your side, you are likely to recover far more compensation than trying to negotiate with the insurance companies on your own. Here is a breakdown of what you might recover:
Medical expenses: Medical bills can be astronomical, especially if you've been seriously injured. You should be able to be compensated for things like hospital bills, doctors' bills, the cost of prescription medication, and any bills for surgery and physical therapy. If you require any sort of long-term care, that should be calculated into your compensation.
Lost wages: You may have lost wages at work due to your injury, or you may not even be able to return to work. Whatever loss of income you've had to endure should be included in your claim.
Reduced earning capacity: You may have been injured in such a way that you can no longer perform the work you used to and instead have to take a job that pays less. In this scenario, you should be able to recoup the difference. 
Emotional damage: The suffering you've dealt with takes a toll physically for sure, but emotional suffering is real and should be compensated for just like actual damages.
How Long Will My Case Take?
Personal injury claims can be very complex in some instances, and each claim is different, so predicting how long a case may take is hard. How quickly a case can resolve depends on many factors, such as how difficult the case is, the dollar amount you sue for, and the schedules of the court if negotiations with the insurance company fall through.
If the person or company you're making a claim against denies liability, this will delay the case. They either have to change their position by providing enough evidence that it can't be denied any longer, or it has to be settled by a court verdict. The more complex the dispute, the more time it will take to resolve in your favor.
If your injuries are complicated, this may also slow down the process because the doctors who are taking care of you may not be ready to give a timeline for recovery. You may need additional surgeries or further treatment before they can comment on the extent of your injuries.
How quickly a claim can be resolved, of course, depends on the other party. If you're suing the other party directly and not through the insurance companies, they may feel the best way to beat the claim is to be obstructive. They could simply ignore correspondence. However, the court system can be used to force them to submit, but this causes a delay in the process.
The good news is that many personal injury claims are settled out of court. An out-of-court settlement can be very favorable with an expert Minnesota personal injury lawyer representing you through negotiations. While court proceedings may be necessary in some cases, a trial can take years to come to a resolution as the courts are overloaded and the process is arduous. However, if need be, your Morgan & Morgan attorney will represent you every step of the way.
Can I Afford a Personal Injury Lawyer?
Luckily, this is an easy question to answer. Anyone can afford a personal injury lawyer. Minnesota personal injury lawyers at Morgan & Morgan work on a contingency fee basis. This means your attorney will only collect fees if your case is successful and our lawyers have some of the best success rates in the industry. Once the verdict or settlement is reached, we take a percentage of the compensation, so nothing comes directly out of your own pocket. We have found the contingency fee agreements are a fantastic way to ensure everyone has access to high-quality legal representation no matter what their financial situation may be.
How Does Morgan & Morgan Set Themselves Apart From the Competition
We believe that every person has a right to maintain their dignity and receive fair and just compensation when someone else's negligence has injured them. That core idea is how Morgan & Morgan came to be in 1988. The founder of Morgan & Morgan had his own experience with the big insurance companies and vowed to fight for the little "guy" in his professional career. Starting with just two lawyers 30 years ago, Morgan & Morgan has grown to one of the largest and most successful law firms in the country.
We have hundreds of lawyers and thousands of staff ready to fight for our clients. Over the years, we've grown to include mass torts, tobacco cases, and class action lawsuits that have catapulted the law firm to another level but always consider personal injury cases the bedrock of our business. 
We also believe our resources set us apart from competing law firms as we've invested in technologies that help us win claims. We've also developed a vast network of experts that can provide testimony to help our clients.
Still, with all the success and growth, Morgan & Morgan remains a family-owned business because we believe in families helping families. People are important to us, and our compassionate lawyers keep that in mind with each and every case they take on. "For the People" is our motto for a reason.
Contact a Minnesota Personal Injury Lawyer