Shortened/display title
Maine Personal Injury Attorneys
$15 Billion+ Won

•

800+ Lawyers Nationwide

•

The Fee is FreeTM, Only Pay If We Win

•

America's Largest Injury Law Firm

•

Protecting Families Since 1988

•
Local Personal Injury Lawyers Who Care
If you're looking for a personal injury lawyer in Maine, we can help. Personal injury cases are serious, and we know how stressful they can be. Most people aren't familiar with hiring attorneys, and it can be overwhelming to figure out who to hire. Additionally, being the victim of an accident and suffering serious injuries is also very time-consuming and emotional. Most likely, your first thought isn't about lawsuits and holding people legally responsible.
We understand that money won't solve everything, but in many circumstances, medical expenses and other out-of-pocket costs will add up quickly. Determining who is responsible and demanding that they pay for these expenses is entirely reasonable. You deserve to be able to recover all the costs from your injury, and you absolutely should be able to hold the responsible party accountable. If you or a loved one has suffered an injury as a result of someone else's negligence, recklessness, or intentional behavior, Morgan & Morgan can help. We will assist you every step of the way and ensure that justice is served. We have attorneys throughout the entire country, so no matter where in Maine you were injured, we can help. Contact us today for a free and confidential case evaluation.
Maine Is an At-Fault State for Car Accidents
Car accidents account for a significant percentage of personal injury claims in Maine and every other state in the United States. Maine is considered an at-fault state when it comes to car accidents. This means drivers can decide if they wish to file an insurance claim with their own insurance company, file a claim with the other driver's insurance company, and/or go to court to prove fault.
Additionally, all insured drivers in Maine are required to purchase medical payments coverage, also referred to as MedPay. This is coverage that allows your own insurance company to cover your medical expenses if you're in a car accident. However, coverage is fairly limited, only paying out up to approximately $2,000 in most cases. For most people, this may not even cover the deductible for their health insurance policy, so it's not always very helpful.
At Morgan & Morgan, we provide high-quality legal representation for injury victims in Maine and all across America. Since our founding more than 30 years ago, we've won upwards of $15 billion for people just like you.
Although we're bigger now than we once were, our firm has remained committed to what's made us successful: Treating every client like family. From start to finish, you can count on us to handle your case with the care and attention it deserves.
No matter the cause of your injury – car crash, slip and fall, motorcycle accident, or something else – the attorneys in our Maine offices are here to help. Schedule a free, no-risk case evaluation today.
Estamos aquí en Maine: Vivimos y trabajamos en Maine. Nuestro sitio de web en Español, abogados.com, ayuda la población latina de Maine. Complete una evaluación de caso gratis hoy.
Free Case Evaluation
Tell us about your situation so we can get started fighting for you. We tailor each case to meet our clients' needs.
The Fee is FreeTM Only Pay If We Win.
Submit a Free Case Evaluation
You can find out if you qualify immediately.
Get a Call From Us
Our specialists will walk you through your case and collect all the right information to win your case.
Let Us Get to Work
Our specialized attorneys will handle every step of your case from start to finish. You don't pay until we win.
Hear From Our Clients
We've helped over 300,000 families across the United States. See what they have to say.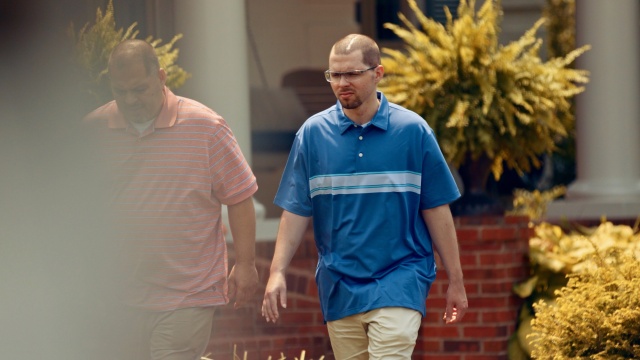 Our Personal Injury Lawyers
Have Over 55,000
5-Star
Reviews
They were caring and concerned about my case. They fought harder then I had intercepted. Communicated in many ways to make sure I understood. Thank you.
Georgia
Workers' Compensation
The staff was amazing, they treated me with the utmost respect and professionalism. Kept me informed every step of the way about my case. Always asked how I was doing and was prompt with responding to any of my questions or concerns. They are a great team!
Antonia
Premises Liability
Morgan and Morgan is truly the best law firm! PERIOD! You could consider yourself blessed when they take your case. Immediately, you can breathe. Anxiety goes from a 10 to 0! I needed them 3 TIMES! I wish I didn't have to hire an attorney but my family and I were blessed. We won every single time! Insurance companies truly know that they will take it to court! I got settlements for all 3 lawsuits. Never stepped a foot into a courtroom. Thank you so much Morgan & Morgan!
The entire Morgan & Morgan team, including my case manager Michelle Hill, have been a blessing! From the first phone call I made to them, they have been extremely compassionate, very helpful, and 100% professional. I would recommend Morgan & Morgan to anyone because THEY CARE!
Results may vary depending on your particular facts and legal circumstances.
See More
See Our Nationwide Results
We've won over $15 Billion for our clients in cases of all types. Let us work hard for you.
120,000,000
Car Accident
28,450,105
Medical Malpractice
820,000
Unpaid Overtime
91,000,000
Tobacco
3,140,804
Slip & Fall
8,800,000
Premises Liability
1,331,245
Social Security
1,800,000
Civil Rights
What Is the Statute of Limitations?
In Maine, the statute of limitations for most personal injury cases is six years. This is significantly longer than the typical one or two-year statute of limitations in most states. While it's true that you have a long time to file a lawsuit from the date of the accident, it's always in your best interest to at least consult with a personal injury lawyer in Maine right away. The longer you wait, the harder it will be to prove your case. Evidence is harder to obtain the longer you wait, your memories and witnesses' memories fade, and it just gets more difficult as time goes on to get all the documents and information you will need. Even if you aren't sure right away that you want to file a lawsuit, talking with a lawyer immediately is helpful so you at least know your options and can get an educated opinion on whether you have a valid claim or not. 
If you were injured and need to file a claim or lawsuit against a city, county, or state government, the deadline is different. You will have 180 days to file a formal complaint, and two years to file a civil lawsuit.
What if It Was Partially My Fault?
Maine personal injury claims are governed by comparative fault. If you are found to be 50 percent responsible or more for the accident and your injuries, you will be barred from recovering any compensation. If you are found to be 49 percent responsible or less, you will be able to recover compensation, but it will be reduced by the percentage that you are found to be responsible. For example, if you are awarded $100,000 in compensation but the court finds that you were 40 percent responsible, you will only be able to recover 60 percent of the award, or $60,000. If you are awarded $100,000 but the court determines you were 51 percent responsible, you won't be able to recover any of that compensation. 
What Damages Can I Recover?
In Maine, you can recover the following types of damages in a personal injury claim:
1. Medical Expenses
After any kind of accident, it's always a good idea to go to the hospital. Even if you don't think you've suffered any major trauma, you could have internal bleeding or other injuries that you aren't aware of. Unfortunately, these costs add up very quickly. If you are successful in your personal injury claim, you should be compensated for all of your medical expenses, including future medical expenses. Your personal injury lawyer in Maine will speak with a medical expert witness who can testify or write up a report regarding your injuries and what kind of treatment and rehabilitation you are likely to need in the future. Based on this testimony, you can be awarded compensation for any future medical needs.
2. Lost Wages
You are also entitled to lost wages, past, present, and future. Any wages you lost out on as a result of being in the hospital or out of work because of the accident should be awarded. Additionally, if you are unable to go back to work in the near future, compensation should be awarded for this as well. Further, if you are able to work but can only work part-time or have to work in a lower-paying position because of the accident, your attorney will seek compensation to make up for the difference between what you made before the accident and what you can make after the accident. Even if you were able to take sick days or vacation days while recovering from your injuries, you should be compensated for those as well.
3. Pain and Suffering
Compensation can be awarded for pain and suffering as well. Pain and suffering is considered non-economic damage because it's much harder to quantify. Pain and suffering generally refers to the pain and suffering you've experienced as a result of your injuries or the medical treatment that you had to undergo. It's clearly related to physical pain and suffering, but it's not about specific quantifiable monetary loss.
4. Emotional Distress
Compensation for emotional distress can also be awarded. This might include compensation for someone who suffers from severe anxiety, depression, or Post-Traumatic Stress Disorder (PTSD) as a result of the accident.  
5. Punitive Damages
Punitive damages are sometimes awarded as a way to essentially punish the defendant. These types of damages are not given to the plaintiff in an attempt to make them whole. Rather, the goal is to deter the defendant and others from engaging in this behavior in the future. 
Are All Personal Injury Cases Based on Negligence?
Most personal injury cases are based on negligence, but not all. For example, in Maine, dog bite cases are based on strict liability. This means that if a dog bites someone, the owner is liable for the injuries even if they weren't negligent in any way.
Should I Accept a Settlement Offer From the Insurance Company?
If you were injured in a car accident, a slip and fall, or another type of accident and the responsible party wants to settle the case without going to court, many people are tempted to take this quick settlement and don't bother speaking to an attorney. While in some circumstances this might be a good idea, it's usually in your best interest to speak to a lawyer. Insurance companies of all kinds have two primary goals: to collect premiums and to pay out the least amount of money in claims as possible. They're simply concerned with profit. If they're making you a settlement offer, chances are you can get a significantly higher award if you hire an experienced personal injury lawyer in Maine and have them negotiate a settlement or take the case to trial if necessary.
How Can I Choose the Right Firm?
Anytime you need to hire a lawyer, it can be intimidating and confusing. Most people aren't experienced in hiring attorneys, so they may not even know what to look for. One of the best things you can do is ask people you know for references. If anyone you know personally has used a personal injury attorney, you can get a good idea of how the firm operates and if they were happy with the firm or not. If you don't know anyone who has had to deal with a personal injury lawyer, searching online is a good start. Here, you can find local attorneys and you can also see reviews that former clients have left for these attorneys. You want to make sure the firm you choose has a proven track record of successful negotiations and trials.
Morgan & Morgan Is the Firm for You
Morgan & Morgan has been handling all types of personal injury cases for decades. Throughout the course of our careers, we have recovered more than $15 billion dollars in compensation for our clients. We will do everything in our power to ensure you get the justice and compensation you deserve. Additionally, you never pay us anything up front or out of your own pocket. We take all cases on a contingency fee basis, meaning we only get paid if we win or settle your case. We have the resources of the nationwide firm that we are, and the personal touch of a smaller firm. We will always keep you updated on the status of your case, so you'll never wonder what's going on. Morgan & Morgan has more than 700 trial attorneys, and we will match you with the best personal injury lawyer in Maine. Morgan & Morgan is everywhere for everyone. Contact us today for a free and confidential case evaluation.