FMLA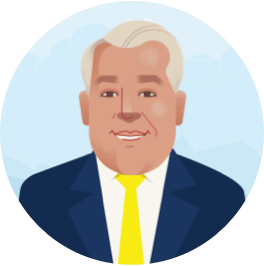 Find out if you are eligible for an FMLA lawsuit
Take our
free
quiz to see if you have a case
Begin quiz
When you've just had a baby or a family member is in need of medical care, the last thing you want to think about is work. That's where the Family and Medical Leave Act comes in. More commonly known as FMLA, the act provides workers with options when they there's a sudden change in their family life — whether that's as positive as a birth, or a grave health situation affecting a partner, parent, other family member, or themselves.
Employees who are covered by their employers and eligible for FMLA can take unpaid leave without the threat of losing their job; they also maintain any work-supplied health insurance coverage during their leave.
What Does FMLA Cover?
FMLA covers 12 workweeks of leave within 12 months for:
Birth of and care for a newborn
Care of a newly-placed foster child
Caring for a spouse, child, or parent who is seriously ill
Employees who are severely ill
Urgent matter related to employee's spouse, child, or parent on "covered active duty"
FMLA provides 26 workweeks' worth of leave within 12 months for:
Military caregiver leave: care for a covered servicemember who is seriously injured or ill when they are the employee's spouse, child, parent, or next of kin
To be eligible — except for in cases of newborns or foster child placement — the employee or the person the employee is caring for must have a serious medical condition. A serious medical condition, in this case, may refer to a condition that causes an overnight hospital stay, inability to attend work or school in conjunction with ongoing medical appointments and treatments, chronic conditions, and pregnancy.
Am I Eligible for FMLA?
You're eligible if you:
Worked 1,250 hours prior to the beginning of FMLA leave
Work for an employer who employs 50 or more people within a 75-mile radius
Worked for the employer for 12 months (not necessarily consecutively)
How Can I Take FMLA Leave?
You need to inform your employer at least 30 days in advance that you intend to use FMLA leave, unless there are extenuating circumstances, in which case you must inform them as soon as possible.
You will also need to provide your employer with appropriate documentation or sufficient information, so they can approve your leave as eligible under FMLA.
Can I Be Fired or Have My Job Position Changed for Taking FMLA?
It is against the law to fire a worker who is taking FMLA leave. It is also illegal to dramatically change the job role or responsibilities of a worker who is on FMLA leave; the employer must keep their job the same or present them with an equivalent position.
What if I Face Retaliation and/or Am Denied Rightful FMLA Leave?
Retaliation on the basis of FMLA leave is illegal; your employer can't interfere with or deny your leave either. If you face either of these issues, you should contact the Wage and Hour Department.
After you contact the Wage and Hour Department and inform them of the situation, it would also be advisable to retain an attorney — they can help you recover unpaid wages or collect damages related to your mistreatment. Contact our FMLA attorneys at Morgan & Morgan today for a free, no-risk case evaluation. We may be able to help you get compensation and justice for what you've endured.
Client Testimonial Videos
Dawn G.
Social Security Disability
Georgia J.
General Injury
Thomas T.
Cast Iron Pipes
Kathy S.
Medical Malpractice
Former Client
Auto Accident
Salvador R.
Auto Accident
Monty W.
Workers' Compensation
Lafayette H.
Veterans Disability
Mike and Lynette R.
Hurricane Insurance
Robert S.
Social Security
Madeline A.
Hurricane Insurance
Alfred H.
Veterans Disability