Exposure to Ethylene Oxide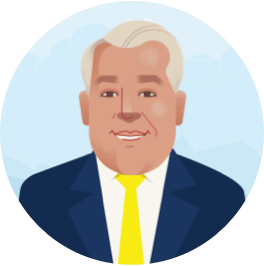 Find out if you are eligible for a Ethylene Exposure lawsuit
Take our
free
quiz to see if you have a case
Begin quiz
Residents of the Lehigh Valley in southeastern Pennsylvania may have been subjected to poisonous ethylene oxide emissions that can cause cancer.
Ethylene oxide, used at the B. Braun plant in Allentown to sterilize medical equipment, is widely recognized by health experts as a human carcinogen. For decades, the plant has released ethylene oxide into the local atmosphere, exposing residents to high levels of the cancer-causing gas. Some Lehigh Valley residents are now suing B. Braun, claiming that the company's emissions caused them to develop cancer.
Morgan & Morgan is filing ethylene oxide exposure lawsuits on behalf of plant workers and nearby residents who have been diagnosed with cancer. If you live or work in the vicinity of the B. Braun Allentown plant and have a confirmed cancer diagnosis, you may qualify for a lawsuit. Contact us for a free, no-obligation case review.
How Does Ethylene Oxide Exposure Occur?
The B. Braun Allentown plant manufactures medical equipment and uses ethylene oxide to sterilize the equipment that it makes. Since the early 1990s, the plant has emitted multiple tons of ethylene oxide into the air and surrounding communities. This gas can stay in the air for months, and members of nearby communities can inhale ethylene oxide residuals long after the gas is emitted. And since the gas is colorless and odorless, people can be unknowingly subjected to continuous exposure at significant levels.
What Are Ethylene Oxide Side Effects?
According to the Environmental Protection Agency (EPA), long-term ethylene oxide exposure can irritate the eyes, skin, and respiratory system. It can also harm the brain and nervous system and may increase the risk of some cancers, including:
Leukemia

Lymphoma

Hodgkin's lymphoma

Non-Hodgkin's lymphoma

Multiple myeloma

Breast cancer
How High is the Ethylene Oxide Cancer Risk in Lehigh Valley?
EPA classified ethylene oxide as a human carcinogen in 2016. The Agency's 2014 National Air Toxics Assessment (NATA) showed severe cancer risks in the area surrounding the B. Braun Allentown plant. The 2014 NATA also places the cancer risks of the areas measured in and around Allentown as the highest in Pennsylvania and among the highest in the country. The NATA database makes clear that this is due almost entirely to ethylene oxide emissions from the B. Braun plant. People living in the vicinity of the plant are up to 18 times more likely to develop cancer than the average American, EPA estimates show.
What Do Ethylene Oxide Lawsuits Claim?
Lawsuits allege that B. Braun knew—or should have known—that the ethylene oxide it has released for the last 30 years was dangerous, toxic, carcinogenic, and harmful to local residents, increasing their likelihood of developing cancer. It also alleges that B. Braun failed to implement stronger pollution control measures that would eliminate ethylene oxide emissions and protect public health.
EPA data indicates that B. Braun's ethylene oxide emissions nearly quadrupled from 2008 to 2015. In 2019, a similar medical device company in Chicago suspended operations due to public pressure about its carcinogenic emissions, but B. Braun—the 12th largest polluter of ethylene oxide in the nation—rejects EPA science and continues to operate as normal. The manufacturer claims that its operations do not create an unsafe environment for its employees and neighbors.
Do I Have a Case?
You may qualify for an ethylene oxide cancer lawsuit against B. Braun if you work in, or live or work near, the B. Braun Lehigh Valley plant and were diagnosed with leukemia, lymphoma, multiple myeloma, or breast cancer.
Morgan & Morgan is the nation's largest injury law firm. We've recovered billions of dollars from powerful companies and are prepared to take the fight to B. Braun and get you the compensation that you deserve. It may be tempting to work with a small, local law firm, but you need a big law firm to take on a big company. Morgan & Morgan gives clients the strength of 700+ attorneys, thousands of support staff, and a name that defense attorneys know and fear. Call or contact us today for a free evaluation of your case.
Client Testimonial Videos