$15 Billion+ Won
•
800+ Lawyers Nationwide
•
The Fee is FreeTM, Only Pay If We Win
•
America's Largest Injury Law Firm
•
Protecting Families Since 1988
•
Railroad Worker Injury Lawsuits (FELA)
Working on the railroad is a tough, taxing job that can often result in serious injuries. These can include sudden traumatic injuries, cumulative wear-and-tear injuries, or health damage caused by exposure to unsafe chemicals or solvents. 
While employees who get injured at work are usually covered by workers' compensation laws, railroad workers are covered by the Federal Employers Liability Act (FELA). Passed in 1908, this law allows railroaders injured on the job to sue their employer for compensation, including pain and suffering — a claim not usually allowed in workers' compensation cases. 
If you're a railroad worker who's been injured on the job, we have a dedicated team that specializes in FELA claims and will fight to get you the compensation you deserve. Call us today for a free consultation, and find out if we can help you fight for compensation under FELA. 
A Dangerous Job
Railroad workers face numerous hazards on the job. 
Catastrophic Injury: An injury caused by a sudden accident or malfunction, such as a fall, fire, or collision. These can result in conditions such as:
Traumatic brain injury 
Broken bones 
Burns
Ligament and tendon tears 
Puncture or gash wounds 
Limb amputations 
Cumulative Wear & Tear Injuries: An injury caused by repeated stress to the body over many months or years. These can result in conditions such as:
Carpal tunnel syndrome 
Back injury
Chronic joint pain
Hearing loss 
Toxic Exposure Injuries: An injury caused by exposure to toxic chemicals or solvents. These can result in conditions such as:
Cancer
Renal system diseases
Reproductive system disorders
Heart disease 
Leukemia 
Asbestosis 
Mesothelioma 
Brain damage
If you or a loved one have suffered any of these injuries as a result of even partial negligence by the railroad, you may have a case for compensation under FELA. 
Fighting For You 
Going up against a major corporation like a railroad company can be daunting. Massive corporations would rather not pay major compensation if they can help it, and they have the resources to put up a good fight against your claim. But so do we, and we're on your side. 
Morgan & Morgan is the largest injury law firm in the country, and we have what it takes to go up against major corporations and win. We've recovered more than $15 billion for our clients to date, and we want to fight for you too. 
Call today: the consultation is always free. We want to get started fighting for the compensation you deserve. 
Morgan & Morgan
Am I eligible for a FELA lawsuit?

The criteria for FELA lawsuit eligibility are simple. You must have worked for a railroad company and been injured while on the job, and the railroad company must have committed some level of negligence that allowed or caused your injury to happen.  

How much compensation could I recover? 

This can vary widely on a case-by-case basis. If your case is successful, you may receive compensation for some or all of the following: 

Medical expenses 
Lost wages 
Pain and suffering

Will I have to go to trial?

Not all FELA cases go to trial. It is often to the benefit of all parties involved to negotiate a settlement out of court. Your Morgan & Morgan attorney will usually pursue a fair, negotiated settlement as a first option, but we are always prepared to go to trial if that's what it takes. 

Can I afford an attorney?

You can always afford a Morgan & Morgan attorney. That's because all of our attorneys work on the contingency-fee model, which means you pay nothing up front, and nothing at all unless we win for you. No matter your financial situation, the quality legal representation you need is available. 
Hear From Our Clients
We've helped over 300,000 families across the United States. See what they have to say.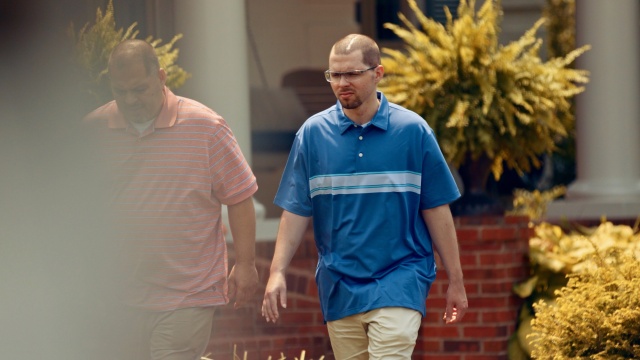 Our Personal Injury Lawyers
Have Over 55,000
5-Star
Reviews
They were caring and concerned about my case. They fought harder then I had intercepted. Communicated in many ways to make sure I understood. Thank you.
Georgia
Workers' Compensation
The staff was amazing, they treated me with the utmost respect and professionalism. Kept me informed every step of the way about my case. Always asked how I was doing and was prompt with responding to any of my questions or concerns. They are a great team!
Antonia
Premises Liability
Morgan and Morgan is truly the best law firm! PERIOD! You could consider yourself blessed when they take your case. Immediately, you can breathe. Anxiety goes from a 10 to 0! I needed them 3 TIMES! I wish I didn't have to hire an attorney but my family and I were blessed. We won every single time! Insurance companies truly know that they will take it to court! I got settlements for all 3 lawsuits. Never stepped a foot into a courtroom. Thank you so much Morgan & Morgan!
The entire Morgan & Morgan team, including my case manager Michelle Hill, have been a blessing! From the first phone call I made to them, they have been extremely compassionate, very helpful, and 100% professional. I would recommend Morgan & Morgan to anyone because THEY CARE!
Results may vary depending on your particular facts and legal circumstances.
See More
The Fee is FreeTM Only Pay If We Win.
Submit a Free Case Evaluation
You can find out if you qualify immediately.
Get a Call From Us
Our specialists will walk you through your case and collect all the right information to win your case.
Let Us Get to Work
Our specialized attorneys will handle every step of your case from start to finish. You don't pay until we win.
Call Us Now
See Our Nationwide Results
We've won over $15 Billion for our clients in cases of all types. Let us work hard for you.
$28,450,105
Medical Malpractice
$8,800,000
Premises Liability
$1,331,245
Social Security
Results may vary depending on your particular facts and legal circumstances.
Last updated on
Jun 01, 2023