$15 Billion+ Won
•
800+ Lawyers Nationwide
•
The Fee is FreeTM, Only Pay If We Win
•
America's Largest Injury Law Firm
•
Protecting Families Since 1988
•
Crane Collapse
Injuries on construction and manufacturing sites can have devastating consequences, and injuries caused by crane collapses can be especially severe. According to the Census of Fatal Occupational Injuries (CFOI), from 2011 to 2015 there were 220 crane-related fatalities, 44 per year on average.
If you or a loved one has been injured in a crane accident, it's important to hire a law firm with the knowledge and resources to successfully resolve your case. Morgan & Morgan has decades of experience filing lawsuits in response to workplace injuries, including those suffered on construction sites.
Morgan & Morgan
Common Causes of Crane Accidents

Here are some of the most common causes of crane accident injuries:

Crane contact with electrified power lines
Boom or crane collapse
Overturned crane
Dropped loads
Crushed by counterweight
Rigging failure
Crane collision with building

A number of factors can contribute to crane accidents. An attorney can help determine the cause of the crane collapse and who was at fault. Potential contributing factors may include the following:

Improper crane setup or maintenance
Lack of documented inspections or safety certifications
Unqualified crane operators
Failure to follow safety guidelines and operating instructions
Lack of guidance or supervision by the employer

What to Do After a Crane Injury

If you or a loved one has been injured in a crane-related accident, you should:

Receive prompt medical attention for any injuries;
Report injuries to the employer or manager and note who was told;
Gather statements and contact information from witnesses who saw the collapse;
Take photographs of the injury, scene of the injury, and any relevant equipment;
Contact an attorney to discuss your legal options.

Recovering compensation after an accident can be difficult. That's why it's important to track all medical expenses and keep a record of all available evidence (correspondence, photos, witness statements, etc.).

Liability in Crane Collapses

Determining legal fault (or "liability") in crane collapse lawsuits can be tricky. A successful case depends on proving that an employer, contractor, or equipment manufacturer breached a duty of care. Most individuals can't prove this on their own, so they need an attorney with experience handling these types of claims.

A good lawyer will gather and evaluate all available evidence to determine who was at fault, then build the strongest case possible in order to achieve a fair settlement or a favorable jury verdict.

An attorney can handle all the tedious aspects of a crane collapse lawsuit so the injured person can focus on getting better. They serve as an advocate, guiding the case from start to finish and making sure the client receives full and fair compensation for their injuries. These damages may include:

Medical expenses
Lost wages
Loss of earning capacity
Loss of life's enjoyment
Pain and suffering
Funeral expenses

A number of parties could be held liable for a crane injury, including construction site owners, general contractors, sub-contractors, and manufacturers of faulty equipment. An attorney can analyze medical records, the construction site, witness statements, and other evidence is required to determine liability. They can also determine which state and federal laws apply to each case.

If you've been injured in a crane accident, you may be entitled to compensation for damages related to your injuries. Our attorneys have been successfully filing these types of lawsuits for more than 30 years. We have the reputation, resources, and resilience to take your case all the way to court if necessary. To date, we've recovered more than $15 billion for our clients.

If you think you may have a crane collapse lawsuit, contact Morgan & Morgan today for a free, no-obligation consultation.
Hear From Our Clients
We've helped over 300,000 families across the United States. See what they have to say.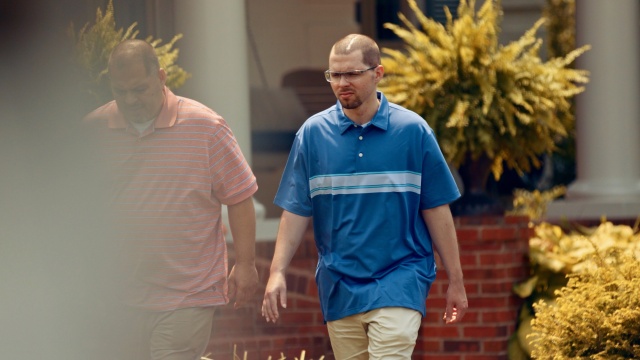 Our Personal Injury Lawyers
Have Over 55,000
5-Star
Reviews
They were caring and concerned about my case. They fought harder then I had intercepted. Communicated in many ways to make sure I understood. Thank you.
Georgia
Workers' Compensation
The staff was amazing, they treated me with the utmost respect and professionalism. Kept me informed every step of the way about my case. Always asked how I was doing and was prompt with responding to any of my questions or concerns. They are a great team!
Antonia
Premises Liability
Morgan and Morgan is truly the best law firm! PERIOD! You could consider yourself blessed when they take your case. Immediately, you can breathe. Anxiety goes from a 10 to 0! I needed them 3 TIMES! I wish I didn't have to hire an attorney but my family and I were blessed. We won every single time! Insurance companies truly know that they will take it to court! I got settlements for all 3 lawsuits. Never stepped a foot into a courtroom. Thank you so much Morgan & Morgan!
The entire Morgan & Morgan team, including my case manager Michelle Hill, have been a blessing! From the first phone call I made to them, they have been extremely compassionate, very helpful, and 100% professional. I would recommend Morgan & Morgan to anyone because THEY CARE!
Results may vary depending on your particular facts and legal circumstances.
See More
The Fee is FreeTM Only Pay If We Win.
Submit a Free Case Evaluation
You can find out if you qualify immediately.
Get a Call From Us
Our specialists will walk you through your case and collect all the right information to win your case.
Let Us Get to Work
Our specialized attorneys will handle every step of your case from start to finish. You don't pay until we win.
Call Us Now
See Our Nationwide Results
We've won over $15 Billion for our clients in cases of all types. Let us work hard for you.
$28,450,105
Medical Malpractice
$8,800,000
Premises Liability
$1,331,245
Social Security
Results may vary depending on your particular facts and legal circumstances.
Last updated on
Jun 06, 2023