$15 Billion+ Won
•
800+ Lawyers Nationwide
•
The Fee is FreeTM, Only Pay If We Win
•
America's Largest Injury Law Firm
•
Protecting Families Since 1988
•
ATV Product Liability
All-terrain vehicles (ATVs), also known as quads or four-wheelers, are popular sport and utility vehicles that many people of all ages enjoy in the summer months. Not only are they fun to ride, but they also help with farming, hunting, camping, transporting materials, and even plowing. 
Despite their advantages and the recreational benefits they offer, these vehicles are potentially dangerous for the rider, especially if they're traveling at high speeds. Sadly, between 1982 and 2017, more than 15,000 people lost their lives in ATV-related accidents, and countless others suffered painful injuries. 
Operator error is commonly to blame for ATV accidents, but there have been cases where manufacturer defects have caused experienced riders to lose control and crash. In some cases, these manufacturers intentionally choose to loosen their safety guidelines to cut costs and bolster their profit margin, but the end result is an inferior product with the potential to injure the person who purchased it. 
Their mistake isn't your burden to bear, and if you were injured by their negligence, our attorneys are here to help. We aren't afraid of any negligent organization, regardless of their size or influence, allowing you to reach the best possible with ease. Contact us today to get started.
Types of ATV Accidents
Whether you use your ATV for work or pleasure, if it wasn't designed or manufactured properly, you can get seriously injured. For example: 
The ATV can roll over due to defective wheels or poor weight distribution
The driver can get pinned under the roll bar
The operator can be fully or partially ejected
The ATV can overheat and catch fire, causing burn injuries
The suspension may be too soft to hold a hill
Rollovers are the most common cause of injury. When this happens, the driver can be thrown from the vehicle, or even crushed underneath its weight.
Common ATV Injuries
Because ATVs travel at high speeds and lack a protective enclosing, injuries can be devastating. Common types of ailments sustained include:
Traumatic Brain Injury (if the driver's head is impacted in a crash or rollover, they can sustain severe injuries ranging from a concussion to a skull fracture)
Paralysis
Amputation
Severe burns
Broken Bones
Spinal Cord Injury
Nerve Damage
Internal Bleeding
Death
How Common Are ATV Accidents?
ATV accidents happen every year, with reports estimating that more than 135,000 injuries occur annually. Among these injured, 300–400 deaths result from ATV accidents or collisions, and in most cases, these are young children below the age of 16. Even experienced riders can quickly lose control, as the off-road terrain beneath the wheels of an ATV can shift rapidly while a rider passes overhead, or they can lose control of the vehicle and come into contact with an object or, worse, an oncoming car. 
Those same experienced riders stand no chance against an ATV that contains a manufacturing defect. There's no telling what the end result will be, and you might not know that your vehicle has a problem until it's too late. Accidents happen, but no one should suffer an injury because of someone else's negligence, especially when it's an organization that has the resources to do the right thing. 
How Can I Tell if My ATV Was Recalled?
While you may own an ATV, there's no need to worry unless you find your specific brand on the Consumer Repair's website. Through here, you can scroll through the most recent recalls affecting the industry and keep yourself informed about the products in your home. You should also thoroughly research the products you're going to buy before you make any final decisions, ensuring that you don't wind up with a dangerous or defective product.
Recent ATV Recalls
Over the years, numerous ATVs have been recalled due to manufacturing and design defects. Notably, in 2017, the Consumer Product Safety Commission (CPSC) recalled 2,800 units of the Polaris Scrambler ATV, citing issues with the throttle release switch. A year earlier, the CPSC recalled about 7,000 Yamaha vehicles, likewise due to throttle safety issues.
Sadly, some recalls occur well after users have been injured.
Damages Available in ATV Product Liability Lawsuits
If you were injured in a defective four-wheeler, you may be eligible for damages in a product liability lawsuit, including:
Medical expenses (e.g., hospital bills, surgery, medication, therapy, and rehabilitation)
Lost wages if you can no longer go to work due to your injury
Diminished earning capacity if you can no longer continue your current career path 
Pain and suffering for the physical and emotional pain you've endured
Wrongful death if you are filing a lawsuit on behalf of a loved one who has passed
Contact an ATV Product Liability Attorney
Injuries resulting from a defective ATV can cause significant physical, financial, and emotional suffering. If you've been hurt or lost a loved one in an ATV accident, contact the product liability attorneys at Morgan & Morgan.
Schedule a free, no-obligation case evaluation today. There's no risk to you: It costs nothing to hire us, and we get paid only if you win.
Morgan & Morgan
Who Might Be Liable for an ATV Accident?

If your accident occurred due to a product defect and not user negligence, you could be eligible to sue the manufacturer. However, this can be difficult to prove in a legal situation, as you have to display evidence that the product arrived to you with a defect that caused the failure, so it's recommended to retain an attorney as soon as you're able to. Not only can they help with proving your case, but they can also make sure that you're fully compensated for the incident and receive your rightful compensation.

By hiring an attorney sooner rather than later, you're taking a proactive step towards ensuring that your case ends in a successful outcome. Many people believe that they can take on a large organization's legal team on their own because their case is so clear, but these people often soon realize that they're in over their heads. These organizations have a significant advantage over any individual bringing a claim against them with their resources, experience in denying similar claims, and the ability to use your vulnerability as an individual against you. With an attorney by your side, you'll always have an ally in your corner, one who has equal if not more experience and resources to take on the negligent organization and make them answer for their injustices. 
Hear From Our Clients
We've helped over 300,000 families across the United States. See what they have to say.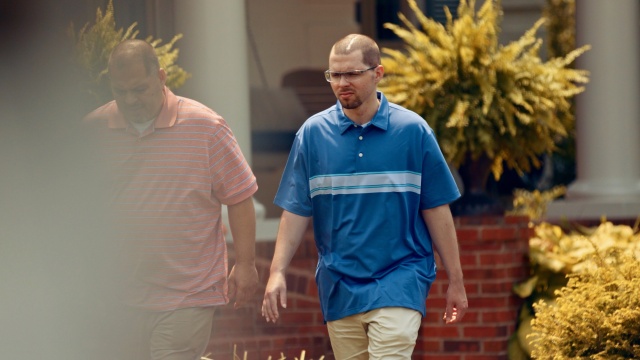 Our Personal Injury Lawyers
Have Over 55,000
5-Star
Reviews
They were caring and concerned about my case. They fought harder then I had intercepted. Communicated in many ways to make sure I understood. Thank you.
Georgia
Workers' Compensation
The staff was amazing, they treated me with the utmost respect and professionalism. Kept me informed every step of the way about my case. Always asked how I was doing and was prompt with responding to any of my questions or concerns. They are a great team!
Antonia
Premises Liability
Morgan and Morgan is truly the best law firm! PERIOD! You could consider yourself blessed when they take your case. Immediately, you can breathe. Anxiety goes from a 10 to 0! I needed them 3 TIMES! I wish I didn't have to hire an attorney but my family and I were blessed. We won every single time! Insurance companies truly know that they will take it to court! I got settlements for all 3 lawsuits. Never stepped a foot into a courtroom. Thank you so much Morgan & Morgan!
The entire Morgan & Morgan team, including my case manager Michelle Hill, have been a blessing! From the first phone call I made to them, they have been extremely compassionate, very helpful, and 100% professional. I would recommend Morgan & Morgan to anyone because THEY CARE!
Results may vary depending on your particular facts and legal circumstances.
See More
The Fee is FreeTM Only Pay If We Win.
Submit a Free Case Evaluation
You can find out if you qualify immediately.
Get a Call From Us
Our specialists will walk you through your case and collect all the right information to win your case.
Let Us Get to Work
Our specialized attorneys will handle every step of your case from start to finish. You don't pay until we win.
Call Us Now
See Our Nationwide Results
We've won over $15 Billion for our clients in cases of all types. Let us work hard for you.
$28,450,105
Medical Malpractice
$8,800,000
Premises Liability
$1,331,245
Social Security
Results may vary depending on your particular facts and legal circumstances.
Last updated on
Jun 05, 2023