$15 Billion+ Won
•
800+ Lawyers Nationwide
•
The Fee is FreeTM, Only Pay If We Win
•
America's Largest Injury Law Firm
•
Protecting Families Since 1988
•
Medical Malpractice Cases Examples
If a doctor or nurse fails to provide proper medical care in the way a responsible medical professional would, it's known as medical malpractice. There are a large variety of medical malpractice cases, based on the degree of negligence or recklessness, that a patient can claim in a lawsuit.
The physician's negative actions and breach of their duties must be the direct cause of your injury. If it isn't, it's very likely you will have a medical malpractice lawsuit that can prevail.
Recent Medical Malpractice Cases We've Won
Here are just a few examples of various medical malpractice cases Morgan & Morgan have been involved in, and the compensation we have won for our clients:
An obstetrician in Hillsborough County in Florida failed to perform a C-section in a timely manner, resulting in serious injuries to the baby, and the family won a verdict of $38,750,000.
The failure of a timely diagnosis or treatment of encephalitis resulted in a $28,500,000 verdict with the help of Armando Lauritano, one of Morgan & Morgan's medical malpractice lawyers in Tampa.
A 26-week-old premature newborn endured a medication overdose in a hospital in Fort Myers, Florida. The family received a verdict of $19,200,000.
A delayed diagnosis of a 40-year-old patient's rectal cancer caused it to spread. This resulted in permanent colostomy and removing part of her liver. The resulting verdict was $9,278,000.
Our Orlando attorneys helped a family received an $8.6 million settlement after medical professionals in Seminole County, Florida failed to diagnose a 5-year-old girl with tuberculosis meningitis.
After a claim that a doctor missed and failed to treat a woman's heart disease that leads to a cardiac arrest and permanent vegetative state, Our attorneys in Daytona Beach secured a $6,330,000 verdict.
A botched procedure involving a large ethanol injection caused a child's face and nose to deteriorate, requiring skin from his forehead and ear to repair it. Bryan Smith, a Memphis attorney, used visuals to demonstrate what should have happened and what went wrong, netting the family a $1.97 million verdict.
Medical Malpractice Example FAQs
Documentation

First, your assigned legal team will gather records related to your claim, including medical records, medical bills, and insurance policy information.

These documents will help your attorney understand the extent of your injury, and build your case for compensation.

Investigation

Your attorney and legal staff will investigate your accident in great detail to gather the necessary evidence.

They may look at dashcam footage, security camera footage, police records, and more to help build your case.

Negotiation

Your attorney will negotiate with the defense, outside of the courtroom, to help get you the compensation you may be entitled to.

If settlement negotiations are unsuccessful, your attorney is prepared to go to trial and present your case in the strongest possible form.

Examples of Medical Malpractice

Misdiagnosis - A doctor in a hospital fails to recognize cardiac tamponade in a 63-year-old man and the lack of diagnosis or treatment leads to his death.

Delayed Diagnosis - A medical professional gives a delayed diagnosis of a bowel obstruction and the delay causes the patient's wrongful death.

Childbirth Injuries - An obstetrician fails to perform a C-section in a timely manner, resulting in serious injuries to the baby.

Medication Errors - Negligence by a physician or nurse causes a fatal overdose of Vitamin K.

Anesthesia Errors - An anesthesiologist gives the wrong amount of anesthesia to a patient, resulting in brain damage.

Surgery Errors - A surgeon injures a 37-year-old with a bone saw, causing permanent scarring and neuropathy.

One of the most common recurring themes in all of these forms of medical malpractice is negligence. Negligence comes in many forms and in many different types of severity, and that level of severity will determine how much you can possibly win in compensation

Negligence is defined as the failure to act with the same amount of care that a reasonable medical professional would have acted within the same situation. This has to be the direct reason for your injury for it to be a medical malpractice case.

Here's a clear example of negligence: You bring your son into the doctor's office to look at a deep laceration he just got while playing outside with his friends. The doctor calls him into the examination room, but is distracted and rushed from having so many patients that day. Unfazed by the depth of the wound, he says it needs just a few stitches. In doing this, he instinctively takes tools near him from a table - but unbeknownst to him, these tools had just been used to treat an infection. In addition, this decision goes against the policy to only use tools that were sterilized and in drawers.

A few days after this doctor visit, your son feels pain, gets sicker, and has a clear discoloration around the cut. His laceration is now infected, requiring hospitalization and extensive treatment. The doctor denies any and all responsibility for this infection.

This is a clear case of negligence from the description, but it also relates to the four elements of negligence. These are duty, breach, injury, and damages.

Duty: With a doctor/patient relationship established, the doctor now has a responsibility to give that patient reasonable care in their treatment, which includes following basic, standard guidelines followed by the community. In this case, the doctor's duty was to perform a thorough examination of the child's laceration, and treat it the way other doctors would under similar conditions.

Breach: If reasonable care and standard medical guidelines are not followed, then the duty has been breached by the doctor. Here, the doctor's decision to use tools on the table breached his medical office's protocol, and breached his doctor/patient relationship by using unsanitized tools to place your son at risk of infection.

Injury: For the doctor's breach of duty to lead to negligent medical malpractice, an injury must be sustained by the wronged party. In this case, your attorney will need to prove that your son's infection was caused by the unsterilized tools.

Damages: The injury must cause the victim to have suffered damages, whether they are economic or non-economic. Your son required hospitalization, and the subsequent medical bills were substantial. You may have also had to miss time at work to tend to your son.

In addition to simple negligence, there is also gross negligence. Gross negligence takes the idea of negligence a step further - the breach of duty was much worse in these cases, where the failure to provide reasonable care goes beyond medical standards and would have been obvious to anyone.

An example of this would be to imagine that you are someone who needs immediate surgery after a car accident causes severe trauma to your left arm. The surgeon, however, in his carelessness, checked your chart believing you were a different patient, one who needed their right arm amputated. The right arm gets amputated instead of the left arm receiving treatment.

These examples are admittedly very clear cut. There is a lot to consider in a medical malpractice case - just because an injury occurred while under the care of a medical professional does not mean an individual has a guaranteed medical malpractice lawsuit on their hands. There are ways in which many people think they have a medical malpractice suit, but it turns out to not be the case; it is important to understand your situation.

Just because a patient suffers an injury while under the care and attention of a doctor, it does not automatically mean the individual has a medical malpractice suit against the healthcare professional.

For example:

Before surgery, patients are given warnings of the risks involved in a procedure. The patient must understand the risks and authorize the surgery, meaning that those risk factors would not be grounds for a medical malpractice case.

If a patient receives instructions after their surgery about what to do for follow-up care, they must follow it. If they fail to follow these instructions, and an injury occurs as a result, they will likely not have a medical malpractice suit.
Hear From Our Clients
We've helped over 300,000 families across the United States. See what they have to say.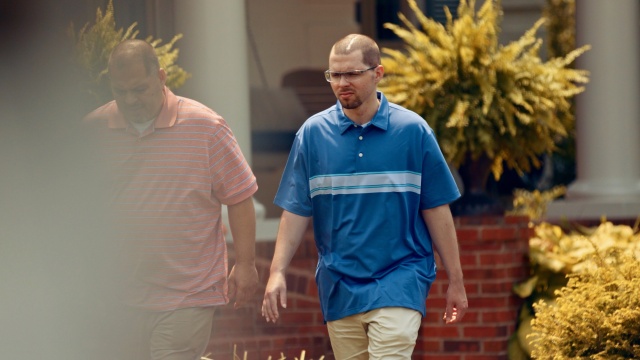 Our Personal Injury Lawyers
Have Over 55,000
5-Star
Reviews
They were caring and concerned about my case. They fought harder then I had intercepted. Communicated in many ways to make sure I understood. Thank you.
Georgia
Workers' Compensation
The staff was amazing, they treated me with the utmost respect and professionalism. Kept me informed every step of the way about my case. Always asked how I was doing and was prompt with responding to any of my questions or concerns. They are a great team!
Antonia
Premises Liability
Morgan and Morgan is truly the best law firm! PERIOD! You could consider yourself blessed when they take your case. Immediately, you can breathe. Anxiety goes from a 10 to 0! I needed them 3 TIMES! I wish I didn't have to hire an attorney but my family and I were blessed. We won every single time! Insurance companies truly know that they will take it to court! I got settlements for all 3 lawsuits. Never stepped a foot into a courtroom. Thank you so much Morgan & Morgan!
The entire Morgan & Morgan team, including my case manager Michelle Hill, have been a blessing! From the first phone call I made to them, they have been extremely compassionate, very helpful, and 100% professional. I would recommend Morgan & Morgan to anyone because THEY CARE!
Results may vary depending on your particular facts and legal circumstances.
See More
The Fee is FreeTM Only Pay If We Win.
Submit a Free Case Evaluation
You can find out if you qualify immediately.
Get a Call From Us
Our specialists will walk you through your case and collect all the right information to win your case.
Let Us Get to Work
Our specialized attorneys will handle every step of your case from start to finish. You don't pay until we win.
Call Us Now
See Our Nationwide Results
We've won over $15 Billion for our clients in cases of all types. Let us work hard for you.
$28,450,105
Medical Malpractice
$8,800,000
Premises Liability
$1,331,245
Social Security
Results may vary depending on your particular facts and legal circumstances.
Last updated on
May 31, 2023