Contact us today
Cosmetic Plastic Surgery Malpractice
Cosmetic Plastic Surgery Malpractice Lawyers
Contact us today
$15 Billion+ Won
•
800+ Lawyers Nationwide
•
The Fee is FreeTM, Only Pay If We Win
•
America's Largest Injury Law Firm
•
Protecting Families Since 1988
•
Cosmetic Plastic Surgery Malpractice Lawyers
The attorneys at Morgan & Morgan understand that surgical patients, especially those undergoing cosmetic surgery, expect a certain end result. A surgery gone awry does not necessarily mean the patient has legal recourse; however, if the surgeon was negligent and breached their duty of care to the patient, they may be liable for any resulting damages.
Our attorneys have decades of knowledge and practice handling medical malpractice cases, including those against plastic and cosmetic surgeons. They have witnessed the devastating effect a botched cosmetic surgery can have on a patient and are committed to holding negligent healthcare professionals accountable for their actions.
If you or someone you love underwent plastic or cosmetic surgery and were injured or disfigured as a result, you may have legal recourse. To learn more about how the cosmetic medical malpractice attorneys in our Florida offices may be able to help, please complete our free case review form today
Cosmetic Plastic Surgery Malpractice FAQs
What is Cosmetic Surgery Malpractice?

Cosmetic surgery is performed for a number of reasons, ranging from voluntary alterations, breast augmentations, elective liposuction, tummy tucks, and corrective procedures to fix disfigurements or scars. While cosmetic surgery does not come with a guarantee of perfection, most patients expect their doctor to perform the procedure to the best of their ability.

As with all health care professionals, cosmetic surgeons have a duty to act reasonably and perform in the same way in which another surgeon in their position would act. In cases where the surgeon's execution of the surgery fails to meet the minimum standards accepted in the medical community, and an injury results, the doctor may be liable for damages.

Potential indicators of cosmetic surgery malpractice include:

Non-plastic surgeons performing cosmetic surgery
Using nurse anesthetists instead of anesthesiologists to save costs
Performing lengthy procedures in private offices away from hospitals, when unequipped to deal with any complications
Failing to take a full patient history
Exceeding the scope of the patient's informed consent
Operating on the wrong part of the body.

A rising trend in plastic surgery is the performance of cosmetic procedures by non-plastic surgeons. Some doctors may take a course on cosmetic surgery and then advertise themselves as acting plastic surgeons. As with any type of surgery, cosmetic surgery has its own intricacies and complications. An untrained and unqualified practitioner may not make the right judgment call if a complication arises.

To prevail in a [medical malpractice lawsuit] against a cosmetic or plastic surgeon, the plaintiff must show:

The doctor had a duty to the patient
The doctor breached that duty by acting negligently or failing to act
An injury was sustained
The injury is a result of the breach

Damages in a Plastic Surgery Malpractice Lawsuit

Cosmetic surgery can pose life-threatening complications, and the failure to execute these procedures skillfully and within the acceptable standards of care can pose serious risks to the patient. Injuries that may result from plastic surgery malpractice can include:

Scarring
Disfigurement
Sudden drooping or caving of the surgical site
Skin discoloration or other skin irregularities
Infection
Pneumonia
Excessive bleeding
Paralysis
Adverse reactions to anesthesia
Death.

Patients injured due to the negligence of a cosmetic surgeon may be entitled to economic, non-economic, and, in some cases, punitive damages.

Economic Damages

Medical Bills: A patient may be compensated for any current medical costs, as well as any medical expenses related to the injury in the future.

Lost Wages: If a patient is injured to the extent that they cannot return to their job, the negligent party may be liable for future wages the patient would have earned.

Non-Economic Damages

Pain and Suffering: A patient who suffers mental anguish may be compensated monetarily to mitigate the extent of the trauma caused by the malpractice.

Wrongful Death: In a case where the negligence of the attending physician results in the death of a patient, the family may be entitled to compensation. Damages available in a lawsuit can include loss of medical benefits, loss of a pension, loss of an inheritance, lost wages, loss of consortium and funeral costs.

Punitive Damages

In cases where the healthcare professional's action or failure to act is particularly malicious, punitive damages may be awarded to punish the defendant and deter others from engaging in similar behavior.

Have you or someone you know undergone cosmetic or plastic surgery and suffered an injury as a result? If so, you may be entitled to compensation for your losses. To have a cosmetic surgery malpractice attorney review your claim, please complete our free case review form today.
Hear From Our Clients
We've helped over 300,000 families across the United States. See what they have to say.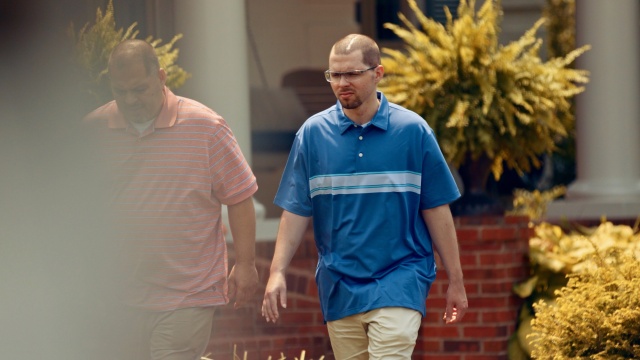 Our Personal Injury Lawyers
Have Over 55,000
5-Star
Reviews
They were caring and concerned about my case. They fought harder then I had intercepted. Communicated in many ways to make sure I understood. Thank you.
Georgia
Workers' Compensation
The staff was amazing, they treated me with the utmost respect and professionalism. Kept me informed every step of the way about my case. Always asked how I was doing and was prompt with responding to any of my questions or concerns. They are a great team!
Antonia
Premises Liability
Morgan and Morgan is truly the best law firm! PERIOD! You could consider yourself blessed when they take your case. Immediately, you can breathe. Anxiety goes from a 10 to 0! I needed them 3 TIMES! I wish I didn't have to hire an attorney but my family and I were blessed. We won every single time! Insurance companies truly know that they will take it to court! I got settlements for all 3 lawsuits. Never stepped a foot into a courtroom. Thank you so much Morgan & Morgan!
The entire Morgan & Morgan team, including my case manager Michelle Hill, have been a blessing! From the first phone call I made to them, they have been extremely compassionate, very helpful, and 100% professional. I would recommend Morgan & Morgan to anyone because THEY CARE!
Results may vary depending on your particular facts and legal circumstances.
See More
The Fee is FreeTM Only Pay If We Win.
Submit a Free Case Evaluation
You can find out if you qualify immediately.
Get a Call From Us
Our specialists will walk you through your case and collect all the right information to win your case.
Let Us Get to Work
Our specialized attorneys will handle every step of your case from start to finish. You don't pay until we win.
Call Us Now
See Our Nationwide Results
We've won over $15 Billion for our clients in cases of all types. Let us work hard for you.
$28,450,105
Medical Malpractice
$8,800,000
Premises Liability
$1,331,245
Social Security
Results may vary depending on your particular facts and legal circumstances.
Last updated on
Jun 08, 2023