$15 Billion+ Won
•
800+ Lawyers Nationwide
•
The Fee is FreeTM, Only Pay If We Win
•
America's Largest Injury Law Firm
•
Protecting Families Since 1988
•
Cerebral Palsy
While cerebral palsy is generally caused by genetic mutations or unpreventable delivery complications, medical negligence can, in some cases, cause this devastating injury. When a medical professional's negligence causes a birth injury such as cerebral palsy, a lawsuit may allow the family to seek compensation for medical bills and other damages.
At Morgan & Morgan, our birth injury attorneys have recovered millions on behalf of children who have required lifelong care because their doctor, nurse or hospital acted negligently during the delivery process. We are proud of our results, which include a $6.5 million birth injury settlement, and remain committed to helping cerebral palsy patients recover compensation for their losses.
If your infant was diagnosed with cerebral palsy, you may be able to file a lawsuit against the doctor or hospital and recover compensation to help your child and family move forward. Complete our free case review form to learn more about how our cerebral palsy attorneys may be able to help with your cerebral palsy claim.
Morgan & Morgan
Medical Malpractice & Cerebral Palsy

Medical negligence refers to a healthcare professional's failure to meet the standard of care as determined by the medical community. If a child develops cerebral palsy as a result of any of the following, they may have grounds for a medical malpractice lawsuit:

Failure to Monitor: Nurses and other medical professionals are responsible for making sure the infant's condition is stable before, during, and shortly after the delivery process. This includes monitoring the child's heart rate and oxygen levels. An abnormal heart rate may indicate that the child is not getting enough oxygen to their brain. If a doctor fails to properly monitor the child's vital signs and intervene in a timely manner, they may be liable for any resulting injury.

Failure to Perform a Caesarian Section: When the infant lacks an adequate amount of oxygen, a C-section may be the safest way to prevent brain damage. When these problems arise, healthcare professionals have just minutes to decide whether a C-section is necessary. If the delivery team fails to notice signs that the infant may lack oxygen, such as a change in heart rate, and the infant develops cerebral palsy as a result, the parents of the child may be able to file a medical malpractice lawsuit.

Improper Medical Response to Fetal Distress: When a mother is pregnant or in the process of giving birth, medical emergencies involving the fetus (e.g., the umbilical cord is wrapped around the child's neck) can develop. An inadequate response to the emergency may result in cerebral palsy. In these cases, the parents of the child may be able to pursue compensation for damages through a birth injury lawsuit.

Children who develop cerebral palsy may not manifest symptoms of the condition immediately; however, most children will exhibit signs of cerebral palsy before they are 18 months old.

Development delays in typical infant milestones such as walking, crawling, or rolling over are common symptoms of cerebral palsy. To describe the part of the brain which was damaged and the types of movement that are affected, cerebral palsy has been classified into five broad categories comprising spastic, ataxic, athetoid, hypotonic, and mixed.

How Our Cerebral Palsy Lawyers Can Help

Because the exact causes of cerebral palsy are not fully understood, a direct link between a medical professional's actions and an injury can be difficult to establish.

While it is common knowledge that cerebral palsy is caused by an abnormality or disruption in brain development, the exact trigger for the disease has not been determined. As a result, it can be difficult for an attorney to prove that a doctor or medical professional is responsible for the condition, even in cases where the medical professional has clearly acted negligently.

For these reasons, parents of children who have been injured at birth should seek the counsel of an experienced birth injury attorney. At Morgan & Morgan, our birth injury lawyers have decades of experience proving causation in cerebral palsy cases. We work with medical experts who help us link a doctor's negligence to a cerebral palsy diagnosis.

For instance, we recovered a $5.8 million settlement for a Florida family after we successfully linked obstetrical negligence to the child's birth injury.

What Can Florida Families Recover in a Cerebral Palsy Lawsuit?

In a cerebral palsy lawsuit, families can seek compensation for a number of damages, including current and future medical expenses, with the help of a skilled attorney. Compensation for medical bills can cover doctor visits and surgery, as well as other forms of treatment and care, including:

Physical therapy
Occupational therapy
Recreational therapy
Speech coaching
Medication to manage seizures, alleviate muscle contractions, and alleviate pain
Corrective surgery to address anatomical defects or relax cramped muscles
Braces or orthotics to provide stability and balance
Wheelchairs and rolling walkers
Verbal aids (e.g., computers with voice synthesizers)

In Florida, families can also seek compensation for future living expenses, projected lost wages, pain and suffering, loss of life's enjoyment, and loss of companionship and society. There is a time limit for filing cerebral palsy lawsuits, so it's important to contact an attorney as soon as possible. Failure to file within the Florida statute of limitations for medical malpractice may bar the claimant from recovering compensation for their losses.

Though doctors are still hard at work trying to help the symptoms of cerebral palsy, victims still deal with pain and suffering. Your family deserves a chance to receive compensation after having to endure the negligence of a medical professional. We may be able to help.

If your child has been recently diagnosed with cerebral palsy, you may be able to file a claim. Please fill out our no charge case review form to find out if our birth injury lawyers may be able to help you.
Hear From Our Clients
We've helped over 300,000 families across the United States. See what they have to say.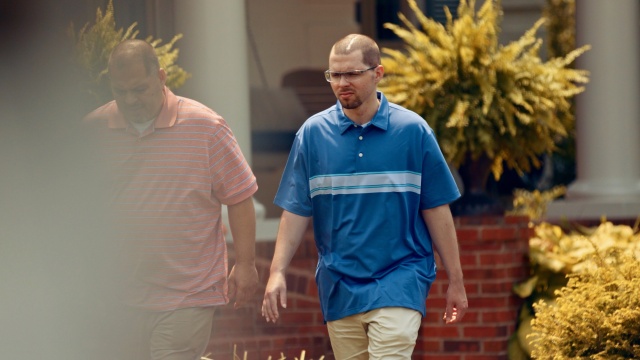 Our Personal Injury Lawyers
Have Over 55,000
5-Star
Reviews
They were caring and concerned about my case. They fought harder then I had intercepted. Communicated in many ways to make sure I understood. Thank you.
Georgia
Workers' Compensation
The staff was amazing, they treated me with the utmost respect and professionalism. Kept me informed every step of the way about my case. Always asked how I was doing and was prompt with responding to any of my questions or concerns. They are a great team!
Antonia
Premises Liability
Morgan and Morgan is truly the best law firm! PERIOD! You could consider yourself blessed when they take your case. Immediately, you can breathe. Anxiety goes from a 10 to 0! I needed them 3 TIMES! I wish I didn't have to hire an attorney but my family and I were blessed. We won every single time! Insurance companies truly know that they will take it to court! I got settlements for all 3 lawsuits. Never stepped a foot into a courtroom. Thank you so much Morgan & Morgan!
The entire Morgan & Morgan team, including my case manager Michelle Hill, have been a blessing! From the first phone call I made to them, they have been extremely compassionate, very helpful, and 100% professional. I would recommend Morgan & Morgan to anyone because THEY CARE!
Results may vary depending on your particular facts and legal circumstances.
See More
The Fee is FreeTM Only Pay If We Win.
Submit a Free Case Evaluation
You can find out if you qualify immediately.
Get a Call From Us
Our specialists will walk you through your case and collect all the right information to win your case.
Let Us Get to Work
Our specialized attorneys will handle every step of your case from start to finish. You don't pay until we win.
Call Us Now
See Our Nationwide Results
We've won over $15 Billion for our clients in cases of all types. Let us work hard for you.
$28,450,105
Medical Malpractice
$8,800,000
Premises Liability
$1,331,245
Social Security
Results may vary depending on your particular facts and legal circumstances.
Last updated on
May 02, 2023