$15 Billion+ Won
•
800+ Lawyers Nationwide
•
The Fee is FreeTM, Only Pay If We Win
•
America's Largest Injury Law Firm
•
Protecting Families Since 1988
•
Tepezza® Lawsuits
Tepezza® is an FDA-approved drug used to treat people with symptoms of thyroid eye disease (TED). However, soon after Tepezza® was released, patients who received Tepezza® were reported to suffer hearing damage, and those patients are now filing Tepezza® lawsuits. If you or someone you know has taken Tepezza® and suffered from hearing loss or similar hearing issues, you may be entitled to file for financial compensation. 

For more information regarding this case, contact Morgan & Morgan by completing our free, no-obligation case evaluation form today.
Tepezza® FAQs
Tepezza® (teprotumumab-trbw) is a prescription drug that was developed by Horizon Therapeutics® for a condition known as Graves' eye disease and the treatment of thyroid eye disease (TED). TED is a condition that occurs when the eye muscles, tear glands, eyelids, and the fatty tissue behind the eyes become inflamed. The eye inflammation is triggered through an abnormal autoimmune response and can cause the eyes to swell and obstruct vision.

Tepezza® works by blocking a specific protein that is believed to be the cause of the development of TED. The eye treatment drug is administered through injection about every three weeks for roughly five months. Approved by the Food and Drug Administration (FDA) in January 2020, it was the first medication approved for TED.

What Are Tepezza® Lawsuits About?

Victims of Tepezza® are now filing lawsuits after taking the drug and suffering from hearing loss. According to the lawsuits, the labels on the drug did not warn patients or doctors about the potential risk for hearing loss nor did it warn how these issues could be permanent to those taking the eye drug. 

In January 2020, the FDA approved Tepezza®, the only drug known to treat TED, based on clinical trials that documented only 10% of patients reporting hearing issues. However, a 2021 study found that patients taking Tepezza® are at a 65% higher risk for developing temporary and even permanent hearing issues, making it over six times higher than the original estimated risk of hearing loss disclosed by Horizon during the FDA approval process.

Who Qualifies to File for a Tepezza® Lawsuit?

In order to qualify to file a Tepezza® lawsuit, you must have taken the drug and have experienced permanent or persistent hearing loss.. The best way to understand if you qualify to file a claim against Horizon Therapeutics is by speaking to a Tepezza® attorney as soon as possible. Depending on your state, there may be a statute of limitations for filing a claim, ranging from two to four years on average depending on the State. If you suspect that you may have lost your hearing after taking Tepezza®, do not wait to speak with an attorney.

Is Tepezza® Linked to Hearing Loss?

Yes, according to a study published in the Journal of the Endocrine Society in March 2021, it was found that 65% of patients who received Tepezza® reported some level of hearing damage or ringing in the ears. Since the release of the TED treatment drug, there have been multiple lawsuits against Horizon Therapeutics® for failing to adequately warn doctors and patients about the side effects of Tepezza®.

Can I Afford To Hire an Attorney?

Yes. 

When you decide to work with an attorney from Morgan & Morgan, you will always be able to afford to hire legal representation. For over 30 years, our law firm has prided itself on being made for the people, by the people. After you've completed our free case evaluation form, one of our staff will work with you to see if your case is a right fit for our team. Once you're through the screening process, you'll be assigned an attorney and legal team within a week after we have reviewed your claim. Your attorney and legal team will then begin working on your case and can be by your side during the entire legal process, communicating with you regularly to answer any questions or concerns you might have. 


As for paying for legal services, you never have to worry about paying our fees. At Morgan & Morgan, we operate on what is called a contingency fee agreement. This means we'll only collect our fees if we win your case, and our fees will only come out of the final settlement, never from your pockets. You can learn more about our cost structure by scheduling a free case evaluation today.
Hear From Our Clients
We've helped over 300,000 families across the United States. See what they have to say.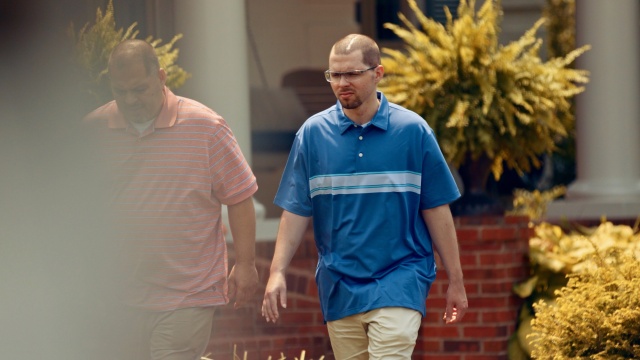 Our Personal Injury Lawyers
Have Over 55,000
5-Star
Reviews
They were caring and concerned about my case. They fought harder then I had intercepted. Communicated in many ways to make sure I understood. Thank you.
Georgia
Workers' Compensation
The staff was amazing, they treated me with the utmost respect and professionalism. Kept me informed every step of the way about my case. Always asked how I was doing and was prompt with responding to any of my questions or concerns. They are a great team!
Antonia
Premises Liability
Morgan and Morgan is truly the best law firm! PERIOD! You could consider yourself blessed when they take your case. Immediately, you can breathe. Anxiety goes from a 10 to 0! I needed them 3 TIMES! I wish I didn't have to hire an attorney but my family and I were blessed. We won every single time! Insurance companies truly know that they will take it to court! I got settlements for all 3 lawsuits. Never stepped a foot into a courtroom. Thank you so much Morgan & Morgan!
The entire Morgan & Morgan team, including my case manager Michelle Hill, have been a blessing! From the first phone call I made to them, they have been extremely compassionate, very helpful, and 100% professional. I would recommend Morgan & Morgan to anyone because THEY CARE!
Results may vary depending on your particular facts and legal circumstances.
See More
The Fee is FreeTM Only Pay If We Win.
Submit a Free Case Evaluation
You can find out if you qualify immediately.
Get a Call From Us
Our specialists will walk you through your case and collect all the right information to win your case.
Let Us Get to Work
Our specialized attorneys will handle every step of your case from start to finish. You don't pay until we win.
Call Us Now
See Our Nationwide Results
We've won over $15 Billion for our clients in cases of all types. Let us work hard for you.
$28,450,105
Medical Malpractice
$8,800,000
Premises Liability
$1,331,245
Social Security
Results may vary depending on your particular facts and legal circumstances.
Last updated on
May 31, 2023