$15 Billion+ Won
•
800+ Lawyers Nationwide
•
The Fee is FreeTM, Only Pay If We Win
•
America's Largest Injury Law Firm
•
Protecting Families Since 1988
•
Sex and Human Trafficking Lawyers
Sex trafficking of women and girls is a devastating crime affecting communities everywhere in this country, including your own backyard. The National Human Trafficking Resource Center has received reports of trafficking cases in all 50 states and Washington, D.C. You might think you're far removed from this modern-day slavery, but you're not.
How can women and children be trafficked in the commercial sex trade so easily? Hotels, casinos, resorts, nightclubs, and other establishments allow this practice to flourish in your community, because turning a blind eye can be more profitable than actually doing something about the problem.
Globally, an estimated 4.8 million people, mostly women and children, were victims of the commercial sex trade, according to the International Labor Organization. In the US. In 2017, the National Center for Missing and Exploited Children estimated that 1 in 7 runaways reported to them were likely sex trafficking victims.
This is a massive problem' a $32 billion a year criminal enterprise — and we're here to try to help. Holding hotels, casinos, and other companies accountable for allowing women and children to be violated is crucial.
If you are a victim of sex trafficking, we may be able to help. Contact us today at 800-300-2100 for a confidential, free discussion. You may be entitled to compensation.
Morgan & Morgan
Victims of a Devastating Crime

Sex trafficking takes on a variety of different forms, but in general the U.S. Department of State describes it as the "act of recruiting, harboring, transporting, providing or obtaining a person for compelled labor or commercial sex acts through the use of force, fraud or coercion."

Women and girls can end up forced into the sex trade for a variety of reasons, including false promises of a better life — perhaps in a safer place with a good job. They may be offered jobs as nannies, models, dancers, or waiters in vibrant cities that seem to present the opportunity to break free from the chains of poverty. Men and boys could be offered construction or farming jobs that similarly promise steady wages.

But people from safe, middle-class or wealthier homes can end up caught in the trade, too, through other promises, such as modeling or acting opportunities or some kind of companionship, such as a romantic relationship, friendship, or familial bond.

Regardless, the opportunities do not exist.

Instead, the traffickers use violence and psychological manipulation to control their victims. Sometimes they say the victims have to pay back some kind of "debt" the traffickers say the victims owe. Or they might threaten the victims' families.

Those are just some examples. The problem of sex trafficking is pervasive and affects families across the socioeconomic spectrum.

Warning Signs of Sex Trafficking

Sex traffickers run their operations out of different types of establishments, so they don't all look the same. However, there are many signs that may indicate sex trafficking in any scenario.

Victims of sex trafficking might:

Have bruises, brands, or other signs of trauma
Look malnourished
Not have identification or possessions
Have poor physical or dental health
Not speak for themselves
Avoid eye contact
Live at their place of employment

This is not an exhaustive list of red flags — if you suspect that a business is turning a blind eye to sex trafficking under their roof, don't hesitate to contact Morgan & Morgan. We've been protecting families since 1988, and we have the resources and experience to hold these businesses accountable. In times like these, you can count on us.

Does the Hospitality Industry Make Money from Looking Away?

Businesses in the hospitality industry are prime territory for sex traffickers, because they can take advantage of the privacy and anonymity offered to guests, according to the U.S. Department of Homeland Security. Hotels and motels are obvious examples, but sex trafficking also can occur at theme parks, cruise ships, resorts, and nightclubs.

Traffickers advertise online, through escort services, or even word of mouth, directing "customers" to the hotel or other business. The victims are restricted to the rooms, unable to leave and left to be exploited.

There are tell-tale signs that a hotel or other establishment is being used for sexual exploitation, according to DHS. These include women who have no control over their possessions or ID, rooms that request housekeeping services such as towels and linens but deny entry, and individuals lacking freedom of movement or they're constantly monitored. There are more.

But those tell-tale signs don't matter if the businesses look away and ignore what's happening on their premises. This is negligent behavior that enables sex traffickers to continue their exploitation. It's wrong and the businesses need to be held accountable.

Sex Trafficking and Social Media

Modern technology makes it so simple to connect with people online that it's almost unavoidable. Unfortunately, this gives sex traffickers a multitude of options for contacting their targets. Dating apps like Tinder, Bumble, and Plenty of Fish are common choices for sex traffickers, but social media staples like Facebook, Instagram, and Twitter also provide easy access to the young and vulnerable. 

Until these businesses are held accountable, they will continue to provide sex traffickers with a simple and relatively anonymous way to select and exploit their targets. By forcing these companies to change their policies, protect their users, and crack down on suspicious activity, we can fight back against sex trafficking.

Help Us Hold These Businesses Accountable

Our attorneys at Morgan & Morgan and Weitz & Luxenberg want to stop sex trafficking, and one way to try to do that is to show these facilities that they can no longer turn a blind eye to what's happening under their roofs.

But we can't do it alone. We need your help. If you are a victim of sex trafficking, contact us today at 800-300-2100 for a confidential, free discussion. You may be entitled to compensation.
Hear From Our Clients
We've helped over 300,000 families across the United States. See what they have to say.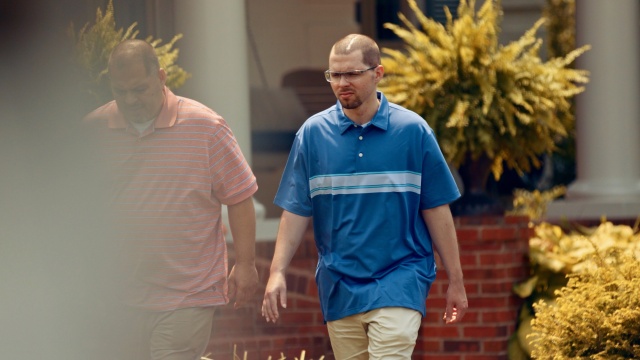 Our Personal Injury Lawyers
Have Over 55,000
5-Star
Reviews
They were caring and concerned about my case. They fought harder then I had intercepted. Communicated in many ways to make sure I understood. Thank you.
Georgia
Workers' Compensation
The staff was amazing, they treated me with the utmost respect and professionalism. Kept me informed every step of the way about my case. Always asked how I was doing and was prompt with responding to any of my questions or concerns. They are a great team!
Antonia
Premises Liability
Morgan and Morgan is truly the best law firm! PERIOD! You could consider yourself blessed when they take your case. Immediately, you can breathe. Anxiety goes from a 10 to 0! I needed them 3 TIMES! I wish I didn't have to hire an attorney but my family and I were blessed. We won every single time! Insurance companies truly know that they will take it to court! I got settlements for all 3 lawsuits. Never stepped a foot into a courtroom. Thank you so much Morgan & Morgan!
The entire Morgan & Morgan team, including my case manager Michelle Hill, have been a blessing! From the first phone call I made to them, they have been extremely compassionate, very helpful, and 100% professional. I would recommend Morgan & Morgan to anyone because THEY CARE!
Results may vary depending on your particular facts and legal circumstances.
See More
The Fee is FreeTM Only Pay If We Win.
Submit a Free Case Evaluation
You can find out if you qualify immediately.
Get a Call From Us
Our specialists will walk you through your case and collect all the right information to win your case.
Let Us Get to Work
Our specialized attorneys will handle every step of your case from start to finish. You don't pay until we win.
Call Us Now
See Our Nationwide Results
We've won over $15 Billion for our clients in cases of all types. Let us work hard for you.
$28,450,105
Medical Malpractice
$8,800,000
Premises Liability
$1,331,245
Social Security
Results may vary depending on your particular facts and legal circumstances.
Last updated on
May 04, 2023