$15 Billion+ Won
•
800+ Lawyers Nationwide
•
The Fee is FreeTM, Only Pay If We Win
•
America's Largest Injury Law Firm
•
Protecting Families Since 1988
•
Paraquat Parkinson's Disease Lawsuit
Parkinson's disease is a neurological movement disorder that can cause tremors and other symptoms. Until recently, Parkinson's was rare. But the number of people diagnosed with the disease has risen dramatically and continues to increase by leaps and bounds—to the point where some experts have started referring to the state of things as a "Parkinson's Pandemic." 
The rise in Parkinson's disease is generally associated with industrialization and the toxic substances that industrial societies are exposed to. Among the main culprits in the Parkinson's Pandemic are agricultural chemicals like herbicides and pesticides. Paraquat is the most acutely toxic herbicide to be marketed over the last 60 – 70 years. An emerging body of research also shows that paraquat, in smaller doses over a period of years, can damage the brain and nervous system. 
Hundreds of lawsuits across the country allege that paraquat causes Parkinson's disease. The evidence is compelling, and the implications are devastating, because paraquat is one of the most widely used herbicides in the United States. 
Were you diagnosed with Parkinson's? Do you have a history of paraquat use? You might be able to file a Paraquat lawsuit. Contact us to learn more. 
The Parkinson's Pandemic
The next global pandemic may already be here, and it's not an infectious disease, but a progressive neurological disease. 
Parkinson's was named for Dr. James Parkinson, who first described the condition in the early 19th century. In 1855, 22 out of 15 million people in the United Kingdom died of the condition. In 2014, between 5,000 and 10,000 people out of 65 million died from Parkinson's in the UK. 
Parkinson's numbers are similarly dire in the United States and worldwide. Globally, Parkinson's cases increased 118% from 1990 to 2015. Over a five-year period, the prevalence of Parkinson's in the U.S. grew more than 50%, according to insurance data from Blue Cross Blue Shield. 
Parkinson's is now the fastest-growing neurological condition on the planet. Although neurological disorders are more common due to age and an aging population, the aging effect alone does not explain the surge in Parkinson's cases. So what does? 
DOWNLOAD YOUR FREE COPY OF OUR PARAQUAT LAWSUIT GUIDE
Causes of Parkinson's 
A leading explanation for the Parkinson's Pandemic is the use of industrial chemicals since the end of World War II. A chemical of particular concern is paraquat, which has been used since the early 1960s to control weeds and grasses. Paraquat is the second-highest selling herbicide in the world. Seven million pounds of paraquat were applied on nearly 15 million U.S. acres in 2015. 
When a Parkinson's prevalence map is compared to a paraquat agricultural use map, it's hard not to see the overlap. And in fact, a large study of U.S. farmers overseen by multiple government agencies has linked paraquat to Parkinson's, finding that those who were exposed to paraquat were twice as likely to develop Parkinson's disease as people who didn't use the chemical. 
Parkinson's FAQ
How Does Paraquat Cause Parkinson's? 

There are strong associations between paraquat and Parkinson's. Scientists are very careful when discussing cause and effect, but it's worth remembering that, at one point, the tobacco industry used the argument that there was no definitive proof that smoking caused cancer, even though the associations are almost impossible to deny. The asbestos industry used the same trick. 

The leading theory on how paraquat causes Parkinson's has to do with dopamine—a chemical messenger in the brain that is critical to motor function. When the nerve cells in the brain that produce dopamine die, they are not replaced. When enough of these neurons die or stop working, dopamine production falls to the point that the brain cannot properly coordinate movement in the body. This results in the characteristic tremors, slowness, stiffness, and walking and balance problems of Parkinson's disease. 

Animal studies have shown that, if you feed a mouse paraquat, it kills the dopamine-producing cells in the brain. Once paraquat enters the body—which is most likely to happen when a person applies the chemical to crops—it can ultimately end up in the brain. Research has shown that inhaling paraquat gives it a direct path to the brain. 

This is significant because paraquat becomes aerosolized when it is sprayed on crops. The people who have filed Paraquat lawsuits are primarily farm and agricultural workers.

Symptoms of Parkinson's Disease

The hallmark symptoms of Parkinson's are movement-related. According to the Michael J. Fox Foundation, the three "cardinal" movement symptoms are: 

Slowness of movement (bradykinesia)

Stiffness/rigidity of the arms, legs, and trunk

Resting tremors (trembling of the hands, arms, face, and jaw)

Some people with Parkinson's also have problems walking and difficulty with balance and coordination. These symptoms are progressive, meaning they get worse over time. Eventually, Parkinson's patients can have trouble chewing, speaking, and swallowing. 

Most people are familiar with the motor symptoms of Parkinson's, but there are other symptoms (sometimes called the "invisible" symptoms of Parkinson's) that include: 

Constipation

Depression

Memory and cognition problems

Sleep problems

Low blood pressure

Sexual problems

Excessive sweating

Urination problems

Drooling

Fatigue

Loss of smell

No single symptom indicates that a patient has Parkinson's. Especially in the early stages of the disease, there may be warning signs such as: 

Slight shaking

Change in handwriting

Loss of smell

Change in gait

Vocal changes

Dizziness or fainting

Stooping, leaning, or slouching

While there is no cure for Parkinson's, drugs can help to relieve symptoms. Inpatient and outpatient care may also be required. A study from the Michael J. Fox Foundation found that the total U.S. cost of  Parkinson's is around $52 billion in medical costs, including hospitalization and medicine, and $26.5 billion in non-medical costs (things like missed work, lost wages, family caregiver time, and forced early retirement). The cost per patient, per year, is estimated at $52,000.

Talk to a Paraquat Lawyer at Morgan & Morgan

If you've been diagnosed with Parkinson's and have an agricultural background that involved spraying paraquat on crops, you might be able to file a claim. Paraquat lawsuits are being filed across the country against big corporations like Syngenta, Chevron Phillips Chemical Co., and Growmark Inc. 

Morgan & Morgan, the country's largest injury law firm, has a proud tradition of representing America's farmers against corporate giants. Find out if you're eligible for a paraquat lawsuit during a free case review.
Hear From Our Clients
We've helped over 300,000 families across the United States. See what they have to say.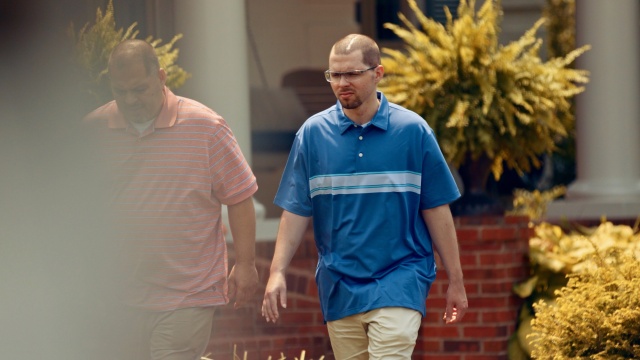 Our Personal Injury Lawyers
Have Over 55,000
5-Star
Reviews
They were caring and concerned about my case. They fought harder then I had intercepted. Communicated in many ways to make sure I understood. Thank you.
Georgia
Workers' Compensation
The staff was amazing, they treated me with the utmost respect and professionalism. Kept me informed every step of the way about my case. Always asked how I was doing and was prompt with responding to any of my questions or concerns. They are a great team!
Antonia
Premises Liability
Morgan and Morgan is truly the best law firm! PERIOD! You could consider yourself blessed when they take your case. Immediately, you can breathe. Anxiety goes from a 10 to 0! I needed them 3 TIMES! I wish I didn't have to hire an attorney but my family and I were blessed. We won every single time! Insurance companies truly know that they will take it to court! I got settlements for all 3 lawsuits. Never stepped a foot into a courtroom. Thank you so much Morgan & Morgan!
The entire Morgan & Morgan team, including my case manager Michelle Hill, have been a blessing! From the first phone call I made to them, they have been extremely compassionate, very helpful, and 100% professional. I would recommend Morgan & Morgan to anyone because THEY CARE!
Results may vary depending on your particular facts and legal circumstances.
See More
The Fee is FreeTM Only Pay If We Win.
Submit a Free Case Evaluation
You can find out if you qualify immediately.
Get a Call From Us
Our specialists will walk you through your case and collect all the right information to win your case.
Let Us Get to Work
Our specialized attorneys will handle every step of your case from start to finish. You don't pay until we win.
Call Us Now
See Our Nationwide Results
We've won over $15 Billion for our clients in cases of all types. Let us work hard for you.
$28,450,105
Medical Malpractice
$8,800,000
Premises Liability
$1,331,245
Social Security
Results may vary depending on your particular facts and legal circumstances.
Last updated on
May 31, 2023