$15 Billion+ Won
•
800+ Lawyers Nationwide
•
The Fee is FreeTM, Only Pay If We Win
•
America's Largest Injury Law Firm
•
Protecting Families Since 1988
•
Arbitration Lawyers
In many cases, you can choose to arbitrate instead of going to court. Sometimes, contracts require those who sign to engage in arbitration before going to court. Often, arbitration is easier than litigating because the rules, including procedural rules, are not as strict. With litigation, if you don't follow one rule, it could result in the dismissal of your case. Additionally, trials could take months to prepare for. If you have a case that you believe could settle if the defendant offers a fair settlement, it's worth considering arbitration. Fill out this form for a free case evaluation from the arbitration lawyers at Morgan & Morgan.
Morgan & Morgan
How Does Arbitration Work?

Basically, arbitration is like going before a judge to help you settle your differences. You choose a third party who has no interest in the case for either side. Choose an arbitration lawyer who you know is fair and who doesn't have an interest in the case. Choose someone who has expertise in cases like yours.

During an arbitration meeting, both parties tell their sides of the story. The arbitrator listens to both sides and comes to a decision on the basis of his or her understanding of the law. Therefore, it's important to choose an arbitrator with experience and deep knowledge of the legal intricacies surrounding your situation.

If you choose "binding arbitration," a court cannot review or change the arbitrator's decision. However, the case may only go to court if both sides disagree with the ruling. Otherwise, both sides must follow the arbitrator's ruling. If the arbitration is non-binding, either party could take the case to court within a specified amount of time.

When You Might Voluntarily Choose Arbitration

If a contract doesn't require arbitration, but both parties wish to settle, attending arbitration can make for a good solution. The third party — the arbitrator — looks at the facts of the case as both sides present and makes a decision based on the law. Going to arbitration helps you come to a fair settlement and keeps you from spending a lot of money on trial.

The Benefits of Arbitration

Using the arbitration process instead of going to court has many benefits:

Cost: While cost is usually lower than going to trial, it doesn't always save you money. If the case is complex, it may cost nearly the same as going to trial. And, if you choose non-binding arbitration, you could end up going to court anyway, assuming both parties are unhappy with the decision.
Speed: In most cases, arbitration is a lot quicker than going to trial, especially since you don't have to abide by a court's schedule.
Fairness: In many cases, each side chooses one to three arbitrators. Then, a third party chooses one of the arbitrators. This way, neither side can pick an arbitrator that may have an underlying interest in the case.
Final Decision: If you choose binding arbitration, no court can review or change the decision. There's also no appeal process.
Simplification: The paperwork is less than that of going to litigation, even with a discovery process present.
Confidential: Arbitration is not held in open court. The transcripts are not part of the public record. For cases that require confidentiality, arbitration is typically the best way to go.

Contact an Arbitration Lawyer

Having the right law firm on your side can make all the difference – and size matters. Morgan & Morgan has more than 450 attorneys with over 100,000 clients trusting us. Thanks to our resources and reach, you can be confident you're getting the best service possible. We're passionate about solving problems and care deeply about fairness.

Arbitration can often be very useful and much better than going to court, depending on your situation. The arbitration lawyers at Morgan & Morgan are ready to help – fill out this form today for a free case evaluation.
Hear From Our Clients
We've helped over 300,000 families across the United States. See what they have to say.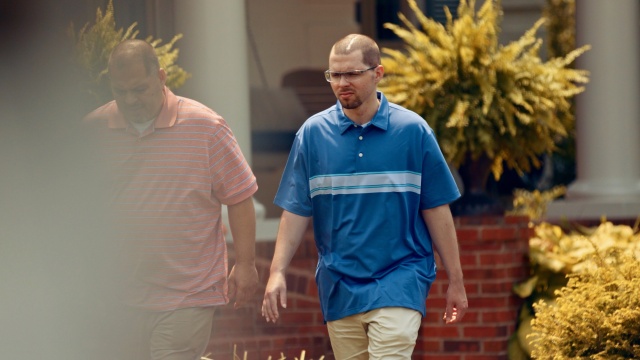 Our Personal Injury Lawyers
Have Over 55,000
5-Star
Reviews
They were caring and concerned about my case. They fought harder then I had intercepted. Communicated in many ways to make sure I understood. Thank you.
Georgia
Workers' Compensation
The staff was amazing, they treated me with the utmost respect and professionalism. Kept me informed every step of the way about my case. Always asked how I was doing and was prompt with responding to any of my questions or concerns. They are a great team!
Antonia
Premises Liability
Morgan and Morgan is truly the best law firm! PERIOD! You could consider yourself blessed when they take your case. Immediately, you can breathe. Anxiety goes from a 10 to 0! I needed them 3 TIMES! I wish I didn't have to hire an attorney but my family and I were blessed. We won every single time! Insurance companies truly know that they will take it to court! I got settlements for all 3 lawsuits. Never stepped a foot into a courtroom. Thank you so much Morgan & Morgan!
The entire Morgan & Morgan team, including my case manager Michelle Hill, have been a blessing! From the first phone call I made to them, they have been extremely compassionate, very helpful, and 100% professional. I would recommend Morgan & Morgan to anyone because THEY CARE!
Results may vary depending on your particular facts and legal circumstances.
See More
The Fee is FreeTM Only Pay If We Win.
Submit a Free Case Evaluation
You can find out if you qualify immediately.
Get a Call From Us
Our specialists will walk you through your case and collect all the right information to win your case.
Let Us Get to Work
Our specialized attorneys will handle every step of your case from start to finish. You don't pay until we win.
Call Us Now
See Our Nationwide Results
We've won over $15 Billion for our clients in cases of all types. Let us work hard for you.
$28,450,105
Medical Malpractice
$8,800,000
Premises Liability
$1,331,245
Social Security
Results may vary depending on your particular facts and legal circumstances.
Last updated on
May 03, 2023