$15 Billion+ Won
•
800+ Lawyers Nationwide
•
The Fee is FreeTM, Only Pay If We Win
•
America's Largest Injury Law Firm
•
Protecting Families Since 1988
•
Defamation of Character
Defamation, sometimes referred to as defamation of character, occurs when an individual's character or reputation is tarnished as a result of a fraudulent statement or action of another individual. Defamation can be broken down into two types: spoken, which is called slander, and written, which is called libel. In relation to the workplace, defamation normally causes harm to a current or former employee's character, reputation, or career on the basis of a fellow employee's false statement or act.
A lawsuit intends to compensate the subject of the defamation for real harm done to their career or reputation, as well as any harm that resulted from a changed relationship with third parties due to the defamatory information.
Do you believe your character has been unfairly defamed by your employer or fellow employees? If so, you may be eligible for legal recourse through a defamation lawsuit. To learn about your legal options from an experienced labor and employment attorney, do not hesitate to complete our free, no-obligation case review form for more information.
Do you believe that you may have been defamed in the workplace? If so, you may be eligible to receive compensation for any related losses. To learn about your legal rights and options from a defamation attorney, simply fill out our free, no-obligation case review form.
Have another workplace concern? We also represent workers in other labor and employment cases, including overtime lawsuits, discrimination suits, and workers' compensation claims.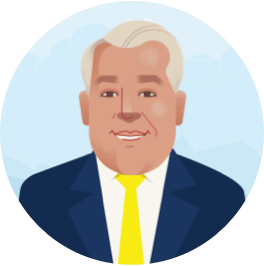 Find Out If You Are Eligible for a Labor Lawsuit
Take our FREE quiz to see if you qualify for a case.
Begin Quiz
Defamation of Character FAQ
Documentation

First, your assigned legal team will gather records related to your claim, including medical records, medical bills, and insurance policy information.

These documents will help your attorney understand the extent of your injury, and build your case for compensation.

Investigation

Your attorney and legal staff will investigate your accident in great detail to gather the necessary evidence.

They may look at dashcam footage, security camera footage, police records, and more to help build your case.

Negotiation

Your attorney will negotiate with the defense, outside of the courtroom, to help get you the compensation you may be entitled to.

If settlement negotiations are unsuccessful, your attorney is prepared to go to trial and present your case in the strongest possible form.

What is Considered Workplace Defamation?

The elements required to prove workplace defamation usually include:

1) a false and defamatory statement about another;

2) the unprivileged publication or communication of that statement to a third party;

3) fault on the part of the person making the statement amounting to intent or at least negligence;

4) harm to the subject of the statement.

One of the most difficult aspects is determining whether workplace conduct harmful to an employee's character is considered defamation. Examples of behavior that can be confused with workplace defamation include name-calling, trivial "water cooler" rumors, joking around, and sincere personal perspectives. Some of the most common disputes over whether conduct is defamatory occur over:

Opinions vs Facts:

In general, statements made as expressions of pure opinion, rather than allegations of fact, are not defamatory. In addition, allegations of fact usually must not be true to be considered defamation. Proving that statements are true is usually a complete bar to recovery for defamation by the subject of those statements. If the information communicated as a fact is false, and the speaker has no reasonable basis to believe that it was true, then the employee injured by these statements may be able to sue for defamation of character.

Rumors:

While petty rumors are usually not considered defamation, those that create a hostile work environment or injure an aspect of an employee's career may be considered defamation. If the rumors are false or derogatory and the speaker had intent to harm the subject of the rumor, this is usually defamation and may give rise to a lawsuit. Employers also have a duty to create a workplace that is a comfortable environment without the spreading of rumors. When this does not happen and harmful gossiping is a regular occurrence, the employer may also be liable.

Performance Reviews:

Employers are generally immune for critiques given during performance reviews because they have qualified privilege, but there are exceptions for some egregious conduct. When an employer makes defamatory statements in a performance review that are motivated by malice, made in bad faith without a factual basis, heavily exaggerated, intended to harass, or other similar reasons, the employee making the comments may be liable for defamation. Some examples include unfounded allegations of theft, dishonesty, incompetence, and other harmful or criminal assertions.

Background and Reference Checks:

Many states have laws in place to protect employers who speak openly about former employees when called upon by another company for a background check. For the most part, if an employer only declares the facts related to an employee's work history, it is not likely to be considered defamation according to state law. In addition, many states offer employers immunity from liability for the disclosure of accurate information regarding job performance or any other reasons for termination of former employees. Therefore, if a manager tells the person conducting the background check that the former employee was terminated for inadequate job fulfillment, it is probably not defamation. This is especially true if the manager has witnesses or documents to prove their allegations.

Defamation laws, or slander and libel laws, vary by state. To be classified as slander or libel, one employee must make a false accusation presumed to be factual about another employee to a third party, thus causing the victim a certain amount of damage. Examples of harm associated with the jobsite and general employment include persuading coworkers to avoid another employee or causing a former employee to be turned down for another job elsewhere.

Sometimes, there does not have to be any tangible repercussions to constitute an act of employment defamation. In other words, if a false statement is so insulting that it cannot be misinterpreted, ensuing harm does not even need to occur for the victim to be defamed. In legal terms, these statements are referred to as "defamation per se." Examples include phony claims of serious criminal mischief or sexual misconduct.

Although workers' compensation usually bars employees from suing employers, workplace defamation of character is considered a "proprietary" interest and thus is able to be brought in a suit by an employee because it is not a personal injury claim. Therefore, lawsuits for employment defamation may entitle the subject of the defamatory information to compensation for any harm done to career, reputation, emotional trauma, and other damages.
Hear From Our Clients
We've helped over 300,000 families across the United States. See what they have to say.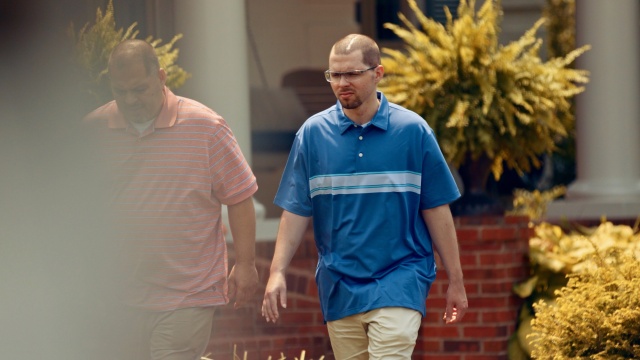 Our Personal Injury Lawyers
Have Over 55,000
5-Star
Reviews
They were caring and concerned about my case. They fought harder then I had intercepted. Communicated in many ways to make sure I understood. Thank you.
Georgia
Workers' Compensation
The staff was amazing, they treated me with the utmost respect and professionalism. Kept me informed every step of the way about my case. Always asked how I was doing and was prompt with responding to any of my questions or concerns. They are a great team!
Antonia
Premises Liability
Morgan and Morgan is truly the best law firm! PERIOD! You could consider yourself blessed when they take your case. Immediately, you can breathe. Anxiety goes from a 10 to 0! I needed them 3 TIMES! I wish I didn't have to hire an attorney but my family and I were blessed. We won every single time! Insurance companies truly know that they will take it to court! I got settlements for all 3 lawsuits. Never stepped a foot into a courtroom. Thank you so much Morgan & Morgan!
The entire Morgan & Morgan team, including my case manager Michelle Hill, have been a blessing! From the first phone call I made to them, they have been extremely compassionate, very helpful, and 100% professional. I would recommend Morgan & Morgan to anyone because THEY CARE!
Results may vary depending on your particular facts and legal circumstances.
See More
The Fee is FreeTM Only Pay If We Win.
Submit a Free Case Evaluation
You can find out if you qualify immediately.
Get a Call From Us
Our specialists will walk you through your case and collect all the right information to win your case.
Let Us Get to Work
Our specialized attorneys will handle every step of your case from start to finish. You don't pay until we win.
Call Us Now
See Our Nationwide Results
We've won over $15 Billion for our clients in cases of all types. Let us work hard for you.
$28,450,105
Medical Malpractice
$8,800,000
Premises Liability
$1,331,245
Social Security
Results may vary depending on your particular facts and legal circumstances.
Last updated on
May 31, 2023