$15 Billion+ Won
•
800+ Lawyers Nationwide
•
The Fee is FreeTM, Only Pay If We Win
•
America's Largest Injury Law Firm
•
Protecting Families Since 1988
•
Amazon Lawsuits
Since its founding 25 years ago, Amazon has grown from a little-known online bookstore to the top e-commerce platform in the world. Known for its quick shipping, competitive pricing, and dependable customer service, it's no mystery why the company's valuation is approaching $1 trillion.
Yet, although it's become a staple among consumers, there's another side to Amazon that many of its employees can attest to: The company has a long history of treating workers poorly.
If you are a current or former Amazon employee who suffered from workplace retaliation, overtime violations, workplace discrimination, or another unfair or undue circumstance, the labor and employment attorneys at Morgan & Morgan are here to help. Here's what you should know.
Examples of Amazon's Mistreatment of Employees
No matter where you work, you should feel safe. Unfortunately, many Amazon workers are subject to harsh working conditions, and the company has shown a pattern of mistreating and discriminating against its employees. You might have seen some of these examples in the news:
Labor and Employment Laws
Thankfully, there are laws in place to protect workers under these types of circumstances:
Discrimination: It's illegal to discriminate against an employee based on their race, age, religion, sex, national origin, or disability. Examples of discrimination include denying employment based on someone's skin color, or refusing to provide equal opportunities to employees of different religious backgrounds.
Harassment: Workplace harassment may include threats, slurs, offensive jokes, bullying, unwelcome sexual advances, and other actions that create a hostile work environment.
Minimum Wage and Overtime Violations: Workers have a right to earn at least minimum wage. They also have a right to overtime pay if they work more than 40 hours and are a non-exempt employee. Some employers, however, don't abide by these laws in an effort to cut costs.
Denying Leave of Absence: Leave of absence laws are designed to protect workers who require extended periods of time away from work.
Workplace Retaliation: Some employers punish employees who file complaints against the company. They may retaliate by reducing the worker's pay, demoting them, reassigning them to a less desirable role, or even excluding them from training and other essential activities.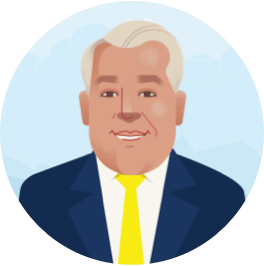 Find Out If You Are Eligible for a Wage & Hour Lawsuit
Take our FREE quiz to see if you qualify for a case.
Begin Quiz
Amazon Lawsuit FAQs
As a massive multinational corporation, Amazon has deep pockets and high-priced lawyers. That's why, if you're looking to file an Amazon lawsuit, you need a team of highly-skilled attorneys with ample resources of their own.

At Morgan & Morgan, we understand how to protect American workers from discrimination, harassment, and other unfair working conditions. Our legal team can gather key evidence to build the strongest possible case and help you recover the compensation you deserve. To date, we have recovered more than $15 billion for our clients.

Ready to get started? Schedule a free case evaluation. Our attorneys work on a contingency fee basis, which means we get paid only if your case is successful. Contact us now.
Hear From Our Clients
We've helped over 300,000 families across the United States. See what they have to say.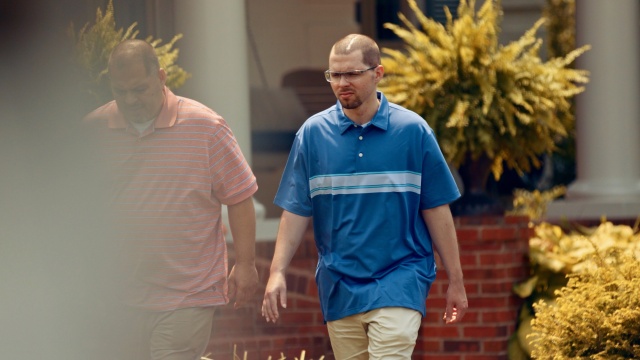 Our Personal Injury Lawyers
Have Over 55,000
5-Star
Reviews
They were caring and concerned about my case. They fought harder then I had intercepted. Communicated in many ways to make sure I understood. Thank you.
Georgia
Workers' Compensation
The staff was amazing, they treated me with the utmost respect and professionalism. Kept me informed every step of the way about my case. Always asked how I was doing and was prompt with responding to any of my questions or concerns. They are a great team!
Antonia
Premises Liability
Morgan and Morgan is truly the best law firm! PERIOD! You could consider yourself blessed when they take your case. Immediately, you can breathe. Anxiety goes from a 10 to 0! I needed them 3 TIMES! I wish I didn't have to hire an attorney but my family and I were blessed. We won every single time! Insurance companies truly know that they will take it to court! I got settlements for all 3 lawsuits. Never stepped a foot into a courtroom. Thank you so much Morgan & Morgan!
The entire Morgan & Morgan team, including my case manager Michelle Hill, have been a blessing! From the first phone call I made to them, they have been extremely compassionate, very helpful, and 100% professional. I would recommend Morgan & Morgan to anyone because THEY CARE!
Results may vary depending on your particular facts and legal circumstances.
See More
The Fee is FreeTM Only Pay If We Win.
Submit a Free Case Evaluation
You can find out if you qualify immediately.
Get a Call From Us
Our specialists will walk you through your case and collect all the right information to win your case.
Let Us Get to Work
Our specialized attorneys will handle every step of your case from start to finish. You don't pay until we win.
Call Us Now
See Our Nationwide Results
We've won over $15 Billion for our clients in cases of all types. Let us work hard for you.
$28,450,105
Medical Malpractice
$8,800,000
Premises Liability
$1,331,245
Social Security
Results may vary depending on your particular facts and legal circumstances.
Last updated on
May 31, 2023