$15 Billion+ Won
•
800+ Lawyers Nationwide
•
The Fee is FreeTM, Only Pay If We Win
•
America's Largest Injury Law Firm
•
Protecting Families Since 1988
•
Takata Airbag Recall
Safety technology for vehicles has made leaps and bounds since the first Federal Safety Standards were introduced in 1968. The introduction of oversight was intended to protect the public from unreasonable risks that might occur due to poor design, construction, or automobile performance. But what happens when a safety feature actually has the potential to do more harm than good? The described scenario is precisely what happened with Takata airbags.
 
The Takata airbag recall has impacted millions of people with affected automobiles sold in the United States. Nearly two dozen vehicle brands installed defective Takata airbags in their lines of vehicles in the late 90s and early 2000s, which can potentially shoot deadly shrapnel upon inflation. While any product has the potential to be defective, the legal and moral problem is how a company handles the knowledge of its product's defects. In the case of Takata, the company was aware of the deadly defect in 2000, and executives admitted to manipulating early data, all in the name of saving face and gaining profit.
 
If a defective Takata airbag has injured you or a loved one, you have the right to seek compensation for your injuries. Morgan and Morgan can provide you with the legal counsel you need to maximize your compensation to pay for medical care, pain and suffering, and more.
Takata Airbag Recall FAQs
What Exactly Is the Takata Airbag Defect?

Takata was a Japanese-based auto supplier which equipped automobile manufacturers around the world with about 25% of the inflators used to activate airbags in the event of an impact.
 
The issue is that the airbags have the potential to burst and shower drivers and passengers with shrapnel which has led to incidents of scarring, blinding, and death.
 
Another issue is that these airbags have the potential to not inflate properly in the event of an accident, which means the airbags won't protect motorists as intended. A seal on the inflator component is believed to be the defective part. If the seal is defective, moisture can seep into the propellant that deploys the airbag and cause the inflator to fail or malfunction.
 
The chemical used to rapidly inflate the airbag can become unstable and burn too quickly, which ruptures the canister and causes the metal to explode and shoot into the driver and passenger compartments of the vehicles. It's believed that these airbags are even more dangerous in humid and hot regions.
 
Suppose you have a vehicle with a potentially defective Takata airbag. In that case, the National Highway Traffic Safety Administration (NHTSA) recommends that you immediately cease driving the vehicle and replace the airbag through the vehicle manufacturer. 

What Cars Have Bad Takata Airbags?

The massive Takata airbag recall started in November 2014, and the NHTSA has updated the list as recently as 2021 to include vehicles with non-azide driver inflators (NADI). The most recently recalled vehicles are Toyota, BMW, Audi, Honda, and Mitsubishi brands. These same brands are also involved with the colossal and ongoing recall initiated in 2014. We urge you to check the NHTSA website for your safety, as the list may continue to grow as more evidence is uncovered.

Audi
Acura
BMW
Cadillac (GM)
Chevrolet (GM)
Chrysler
Daimler Trucks North America (Sterling Bullet)
Daimler Vans USA LLC (Sprinter)
Dodge/Ram (Chrysler)
Ferrari
Fisker (Karma)
Ford
GMC (GM)
Honda
Isuzu
Infiniti (Nissan)
Jaguar
Jeep (Chrysler)
Land Rover (Jaguar Land Rover)
Lexus (Toyota)
Lincoln (Ford)
Mazda
McLaren
Mercedes-Benz
Mercury (Ford)
Mitsubishi
Nissan
Pontiac (GM)
Saab (GM)
Saturn (GM)
Scion (Toyota)
Subaru
Tesla
Toyota
Volkswagen

How Do I Know if My Car Has a Takata Airbag?

The NHTSA has a page dedicated to safety issues and recalls for motor vehicles. You input your vehicle identification number (VIN) to see if there are any active problems. You can usually find your VIN on the bottom lower-left-hand side of the dashboard, underneath the spare tire, the driver-side door, the driver-side rear wheel well, or on the front of the engine block. You can also find it on your title, registration, or car insurance documents. 

The Takata corporation had production facilities located on four continents, although it was a Japanese auto parts manufacturer. The defective airbag inflators that initiated the first recall originated in the plant located in Mexico. In 2013, Takata recalled 3.6 million cars with defective airbags after a series of deaths and injuries were reported. Later, more fatalities prompted the NHTSA to initiate the largest motor vehicle recall in history. More than 42 million cars were recalled, and the number keeps growing.  
 
In 2017, Takata filed for bankruptcy as it owed more in compensation for the catastrophe than was sustainable. The company's remnants were acquired by a Chinese competitor that operates out of the U.S. as Key Safety Systems and now does business under the name Joyson Safety Systems.
 
Earlier in the same year, Takata pled guilty to a U.S. criminal charge of wire fraud and was fined $1 billion. A $125 million fund was created to compensate victims of the exploding airbags and their families. However, since the attorneys general knew that Takata could never pay the civil fine in light of the bankruptcy, they agreed to forgo the recovery of the civil penalties so that sufficient funds could be allocated to victims and their families.
 
Takata executives further admitted to withholding and manipulating information that would show the airbags were dangerous and faulty, even after people started dying and sustaining injuries. They kept silent for years while people were hurt and killed by the defective product. The charged executives agreed to do their time in a U.S. prison, but some families of the injured wonder why other companies, such as Honda, didn't have any criminal liability since evidence points out they were also aware of the defect.
 
This wasn't the first debacle Takata was involved in either. In 1995, an investigation led by the NHTSA revealed that Takata seat belt-equipped Honda owners were experiencing issues with the seat belt buckles.
 
According to the investigation, the seat belts failed to latch properly, or they locked and then were released without human intervention, or the seat belts were unlatched during the course of a collision. After the investigation, the NHTSA learned that 11 manufacturers had these faulty seat belts installed in their vehicles. About 8.5 million vehicles were affected.
 
In 2021, Joyson, the company that took over Takata, announced they had uncovered over a thousand test cases where Takata had falsified records concerning seat belt safety data.

Are Takata Airbags Still Being Used?

While the Takata airbag division is no longer operating, about 14 million potentially faulty Takata airbags are still installed in vehicles that are being driven daily. If you have one of the vehicles on the NHTSA list, we strongly urge you to stop driving your vehicle and get it repaired, especially if you live in a hot or humid region. Time is not on your side with this defect, as it's related to the deterioration of the chemical properties that cause the airbags to inflate.
 
Even as recently as 2022, Takata airbags have been associated with the death of five motorists operating affected vehicles. Most car companies related to the Takata airbag recall offer free replacement parts, whether you bought the vehicle new or used. We advise that you reach out to an authorized dealer to make an appointment. Some may even offer towing services and loaner vehicles while your vehicle is being repaired. At least 30 deaths and more than 450 injuries have been linked to the faulty Takata components. 

Are Some Takata Airbags Riskier Than Others?

Even if you're aware of Takata airbag problems, some are riskier than others. The oldest airbags are referred to as "Alphas" and pose a 50% chance of failing in a manner that has been known to cause severe injuries and fatalities. It's estimated that thousands of these vehicles are still on the road. Older Honda and Acura vehicles have these highly dangerous parts, including these models:

2001-2002 Honda Civic
2001-2002 Honda Accord
2002-2003 Acura TL
2002 Honda CR-V
2002 Honda Odyssey
2003 Acura CL
2003 Honda Pilot

 It's been a challenge for the manufacturers to reach the owners of these "Alphas" since the vehicles may have been bought and sold multiple times. Furthermore, people in possession of these vehicles may not have received recall notices since the notices go to the address of registered owners. Such was the case in a July 2022 accident that killed an occupant. The vehicle's owner had received notice of the recall and declined repair in 2018. They then lent the car to a family member who was killed when the driver-side airbag fragmented on deployment. Although, in this instance, the airbag wasn't an "Alpha," it still demonstrates the deadly consequences of driving with these defective airbags. If you know of someone that drives one of the vehicles listed on the NHTSA website, please urge them to get the faulty component replaced. You might save their lives.

What Kind of Injuries Has Been Caused by Takata Airbags?

Driver and passengers are at risk of injury or being killed by faulty Takata airbags, which may propel metal shards as the airbag deploys or otherwise fail to deploy as intended. Some of the injuries that have been related to Takata airbag malfunctions include:

Substantial wounds
Severe cuts
Scarring
Broken teeth
Burns
Neck and chest trauma
Eye injuries
Skull fractures
Torn arteries
Traumatic brain injuries
Injuries that resemble a gunshot or stab wound
Death

How Can Victims of Takata Airbags Recover Compensation?

Suppose you were injured or a loved one lost their life when a Takata airbag deployed. In that case, you may be eligible to collect compensation either through an established trust or a personal injury lawsuit. However, time is critical, as there are deadlines for filing a claim. Generally, you have three years from the date of the injury or the time allowed under state laws applicable to your claim.
 
Significantly, if your Takata airbag incident occurred before April 11, 2018, the deadline may have passed to collect through trust funds. However, we urge you to reach out to Morgan and Morgan so we can review the facts of your case to help determine if you're barred from seeking compensation.
 
The Takata Airbag Tort Compensation Trust Fund (TATCTF) was established when Takata filed for bankruptcy. The role of the TATCTF is to provide compensation for victims who sustained personal injury or suffered wrongful death associated with Takata's faulty airbags.
 
Another fund was established by the United States District Court for the Eastern District of Michigan to address Takata's criminal plea. However, the two funds work together to ensure victims have access to compensation. It's important to note that both funds are only intended to compensate for personal injury or death related to the Takata Airbag Inflator Defect. If you've suffered injury or wrongful death related to another vehicle part defect, Morgan and Morgan can still provide you with legal counsel on how to collect compensation.

What Claims Are Available for Injury or Wrongful Death Caused by Takata Airbags?

Through the TATCTF, you may bring up to three types of claims when submitting one form. Depending on your circumstances, choose either a Personal Injury Claim Form or a Wrongful Death Claim Form. Here are explanations for claim types:
 
Individual Restitution Fund Claim (IRF) - Claims submitted to the IRF draw from funds allocated for personal injury or wrongful death, as established by the Restitution Order by the District Court associated with the Takata guilty plea.
 
Trust Claim - Also known as a TDP or TD claim, this claim is submitted to draw funds from the TATCTF established in association with Takata's Chapter 11 Bankruptcy Plan of Reorganization.
 
POEM Claim - Specific claimants may additionally submit a claim for TATCF funds against a Participating Original Equipment Manufacturer. Only individuals who were injured or family members of individuals who suffered a wrongful death in conjunction with the automobile manufacturers Honda/Acura or Nissan/Infiniti related to the Takata airbag defects may use this claim. Currently, this claim is the only legal remedy against these manufacturers. In other words, you cannot bring a personal injury lawsuit against these manufacturers in association with injury caused by the Takata airbag defect in question. 

You can start the process through the TATCTF web portal here: We recommend that you take advantage of the expertise of a Morgan and Morgan personal injury lawyer who can guide you through the process to ensure you get the full compensation you deserve.

Can I File a Claim Through the Trust Fund if I Was Injured in an Accident Because My Takata Airbag Did Not Deploy?

No, the TATCTF was established to deal with injuries and wrongful death only associated with the specific defect related to the explosive propellant mechanism. If you were injured because an auto part did not perform as designed, you have the option to file a product liability lawsuit to get compensated for your injuries. Morgan and Morgan can help.

Can I Still File a Claim if I Was Already Compensated Through My Auto Insurance?

Yes, even if you received an insurance settlement, you can still pursue compensation through the Trust Fund.

When Should I Use an Attorney for My Takata Airbag Injury or Wrongful Death?

An attorney can ensure you get the maximum amount of compensation possible for your Takata airbag injury, especially if it caused severe injury or death. You may qualify for an Extraordinary Circumstances Review, which may entitle you to additional compensation. Here are some examples that could warrant such a review:

Loss of life
Loss of vision in both eyes
Funeral expenses
Lost earning capacity
Medical expenses exceeding $1.5 million
A severe injury
Moderate or severe traumatic brain injury
Loss of 50% or more use of limb or hand
Permanent, profound hearing loss
Permanent injury to a fetus that lives to childhood
A spinal injury that results in paralysis
An injury or combination of injuries that are not contemplated by the claims process

 For severe losses, we can help you prepare to submit the substantial evidence and documentation required for consideration.
 
An attorney can also do wonders if you're unhappy with the decision on your claim. You have a right to an appeal but must submit one within 30 days' notice of the determination. We can work with you to shore up aspects of your claim that may have led to an unsatisfactory decision regarding your compensation. We have experienced lawyers that have extensive knowledge regarding Takata airbag claims ready to help you.
 
Contact Morgan and Morgan today for a free case evaluation concerning the Takata airbag recall and your subsequent injuries.
Hear From Our Clients
We've helped over 300,000 families across the United States. See what they have to say.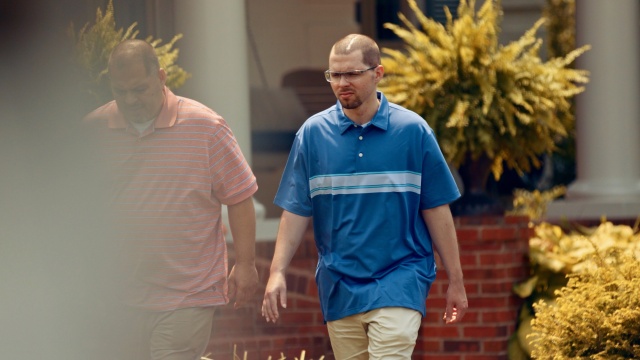 Our Personal Injury Lawyers
Have Over 55,000
5-Star
Reviews
They were caring and concerned about my case. They fought harder then I had intercepted. Communicated in many ways to make sure I understood. Thank you.
Georgia
Workers' Compensation
The staff was amazing, they treated me with the utmost respect and professionalism. Kept me informed every step of the way about my case. Always asked how I was doing and was prompt with responding to any of my questions or concerns. They are a great team!
Antonia
Premises Liability
Morgan and Morgan is truly the best law firm! PERIOD! You could consider yourself blessed when they take your case. Immediately, you can breathe. Anxiety goes from a 10 to 0! I needed them 3 TIMES! I wish I didn't have to hire an attorney but my family and I were blessed. We won every single time! Insurance companies truly know that they will take it to court! I got settlements for all 3 lawsuits. Never stepped a foot into a courtroom. Thank you so much Morgan & Morgan!
The entire Morgan & Morgan team, including my case manager Michelle Hill, have been a blessing! From the first phone call I made to them, they have been extremely compassionate, very helpful, and 100% professional. I would recommend Morgan & Morgan to anyone because THEY CARE!
Results may vary depending on your particular facts and legal circumstances.
See More
The Fee is FreeTM Only Pay If We Win.
Submit a Free Case Evaluation
You can find out if you qualify immediately.
Get a Call From Us
Our specialists will walk you through your case and collect all the right information to win your case.
Let Us Get to Work
Our specialized attorneys will handle every step of your case from start to finish. You don't pay until we win.
Call Us Now
See Our Nationwide Results
We've won over $15 Billion for our clients in cases of all types. Let us work hard for you.
$28,450,105
Medical Malpractice
$8,800,000
Premises Liability
$1,331,245
Social Security
Results may vary depending on your particular facts and legal circumstances.
Last updated on
Jun 08, 2023