$15 Billion+ Won
•
800+ Lawyers Nationwide
•
The Fee is FreeTM, Only Pay If We Win
•
America's Largest Injury Law Firm
•
Protecting Families Since 1988
•
Hernia Mesh
Atrium C-QUR, Ethicon Physiomesh Hernia Mesh Allegedly Cause Severe Intestinal Complications
Our attorneys are currently investigating claims that certain hernia surgical mesh implants made by medical manufacturing companies Atrium Medical and Johnson & Johnson subsidiary Ethicon are defective and have caused serious injuries to hernia surgery patients.
If you have received surgical mesh during a recent hernia repair surgery, you could be at risk of adverse medical effects and complications including bowel obstruction, mesh adhesion to tissue, hernia recurrence, and more. Contact us to learn if you could be eligible for compensation for suffering from these serious injuries.
What is a Hernia Mesh and Why Are People Reporting Problems with It?
Patients harmed by a defective hernia mesh often must undergo repeated surgeries to remove the device.
A hernia mesh is a medical device used to support weakened or damaged tissue following a surgery to repair a hernia.
Both Atrium's C-QUR and Ethicon's Physiomesh hernia mesh implants have reportedly caused serious injuries in patients who underwent hernia surgery — ranging from pain and infection to adhesion to tissue and bowel obstruction. There are currently about 20 Physiomesh and 24 C-QUR hernia mesh lawsuits filed in federal court.
Ethicon's Physiomesh Lawsuits Allege the Product Caused Permanent Injuries
Doctors implanted a Florida woman with an Ethicon Physiomesh flexible composite mesh during hernia repair surgery and she suffered permanent injuries as a result, according to the lawsuit Quinn v Ethicon, Inc. filed in the U.S. District Court for the Middle District of Florida.
The suit claims that Physiomesh as a product is defective, prone to becoming embedded in human tissue over time, and is "inappropriately designed and engineered for use in hernia repair," creating an unreasonable risk of injury to patients.
Atrium C-QUR Mesh Lawsuits Allege the Mesh's Gel Coating Is Defective
One Georgia woman suffered seroma (a buildup of fluids in the body) and nerve damage to the abdomen after receiving a defective C-QUR mesh implant, according to the lawsuit Bryant v. Atrium, filed in the U.S. District Court for the Middle District of Georgia. As a result of the mesh and the consequent removal of the implant, the plaintiff allegedly missed six weeks of work and develop scar tissue buildup in her abdomen.
The suit claims the C-QUR Mesh's Omega 3 gel coating made from fish oil is a major defect in the design of the implant, because it can cause the implant to curl and deform over time, leading to serious inflammation and injuries.
Defective Hernia Mesh Complications
The known complications associated with defective hernia mesh products include:
Adhesion to Tissue
Bowel Obstruction
Bowel Perforation
Hernia Recurrence
Mesh Migration
Mesh Shrinkage
Seroma
Pain
Infection
Additionally, patients harmed by a defective hernia mesh often must undergo repeated surgeries to remove the device.
Hernia Mesh FAQs
Have Any Hernia Mesh Product Recalls Been Issued?

Yes. In 2013, the FDA issued a Class II recall on one of Atrium's C-QUR hernia mesh products, after finding that the product's fish oil coating could peel off and stick to the inside of its package when exposed to excessive humidity. This is the same fish oil coating that is alleged to cause the mesh to curl and deform in the body.

Ethicon voluntarily recalled certain models of the Physiomesh in 2016 after studies revealed high hernia recurrence rates in patients with that particular hernia mesh implanted, according to medical device business journal MassDevice.

Am I Eligible for a Hernia Mesh Lawsuit?

If you have undergone hernia repair surgery and received a hernia mesh implant, our attorneys want to hear from you, even if you're unsure what type of hernia mesh you have. You may qualify for a hernia mesh lawsuit if you meet the following criteria:

You underwent a laparoscopic hernia repair surgery that used hernia surgical mesh.
The surgery took place on or after Jan. 1, 2008.
You had or have scheduled hernia revision surgery.

Be sure to record any adverse symptoms you may have experienced after your hernia surgery. This information will be important if you choose to participate in a lawsuit.

What Can I Collect in a Lawsuit?

By participating in a lawsuit against Atrium and Ethicon, you may be able to receive compensation for past and future medical expenses, loss of income, and other damages. Your participation will also serve to hold these medical manufacturers responsible for putting defective products out on the market.

To learn more about joining a lawsuit, contact Morgan & Morgan today. We're here to help you.
Hear From Our Clients
We've helped over 300,000 families across the United States. See what they have to say.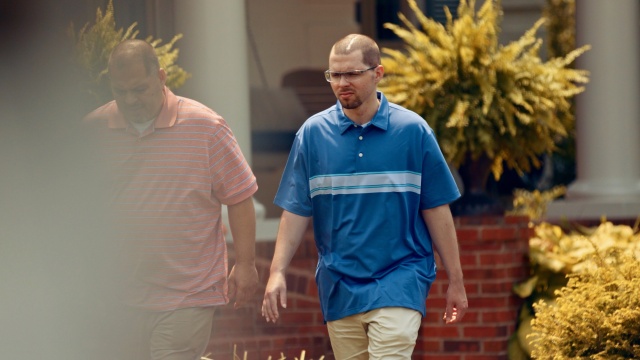 Our Personal Injury Lawyers
Have Over 55,000
5-Star
Reviews
They were caring and concerned about my case. They fought harder then I had intercepted. Communicated in many ways to make sure I understood. Thank you.
Georgia
Workers' Compensation
The staff was amazing, they treated me with the utmost respect and professionalism. Kept me informed every step of the way about my case. Always asked how I was doing and was prompt with responding to any of my questions or concerns. They are a great team!
Antonia
Premises Liability
Morgan and Morgan is truly the best law firm! PERIOD! You could consider yourself blessed when they take your case. Immediately, you can breathe. Anxiety goes from a 10 to 0! I needed them 3 TIMES! I wish I didn't have to hire an attorney but my family and I were blessed. We won every single time! Insurance companies truly know that they will take it to court! I got settlements for all 3 lawsuits. Never stepped a foot into a courtroom. Thank you so much Morgan & Morgan!
The entire Morgan & Morgan team, including my case manager Michelle Hill, have been a blessing! From the first phone call I made to them, they have been extremely compassionate, very helpful, and 100% professional. I would recommend Morgan & Morgan to anyone because THEY CARE!
Results may vary depending on your particular facts and legal circumstances.
See More
The Fee is FreeTM Only Pay If We Win.
Submit a Free Case Evaluation
You can find out if you qualify immediately.
Get a Call From Us
Our specialists will walk you through your case and collect all the right information to win your case.
Let Us Get to Work
Our specialized attorneys will handle every step of your case from start to finish. You don't pay until we win.
Call Us Now
See Our Nationwide Results
We've won over $15 Billion for our clients in cases of all types. Let us work hard for you.
$28,450,105
Medical Malpractice
$8,800,000
Premises Liability
$1,331,245
Social Security
Results may vary depending on your particular facts and legal circumstances.
Last updated on
Jun 08, 2023