Shortened/display title
Wisconsin Personal Injury Attorneys
$15 Billion+ Won

•

800+ Lawyers Nationwide

•

The Fee is FreeTM, Only Pay If We Win

•

America's Largest Injury Law Firm

•

Protecting Families Since 1988

•
Local Lawyers Who Care
If you or a loved one has been the victim of an injury as a result of someone else's negligence, Morgan & Morgan is always here for you. We know how frightening and traumatic this time can be, and we want to do everything in our power to make it as stress-free as possible. If you need an experienced personal injury lawyer in Wisconsin, look no further. We have lawyers throughout the state of Wisconsin and will make sure you are connected with a highly qualified attorney. At Morgan & Morgan, we handle all types of personal injury cases. No matter how complicated you think your case is, we can help. Additionally, we accept all of our cases on a contingency fee basis. This means you never have to pay us up front or out of your own pocket. We only get paid when we win or settle your case. Contact Morgan & Morgan for a free and confidential case evaluation today.
Estamos aquí en Wisconsin: Vivimos y trabajamos en Wisconsin. Nuestro sitio de web en Español, abogados.com, ayuda la población latina de Wisconsin. Complete una evaluación de caso gratis hoy.
Free Case Evaluation
Tell us about your situation so we can get started fighting for you. We tailor each case to meet our clients' needs.
The Fee is FreeTM Only Pay If We Win.
Submit a Free Case Evaluation
You can find out if you qualify immediately.
Get a Call From Us
Our specialists will walk you through your case and collect all the right information to win your case.
Let Us Get to Work
Our specialized attorneys will handle every step of your case from start to finish. You don't pay until we win.
Hear From Our Clients
We've helped over 300,000 families across the United States. See what they have to say.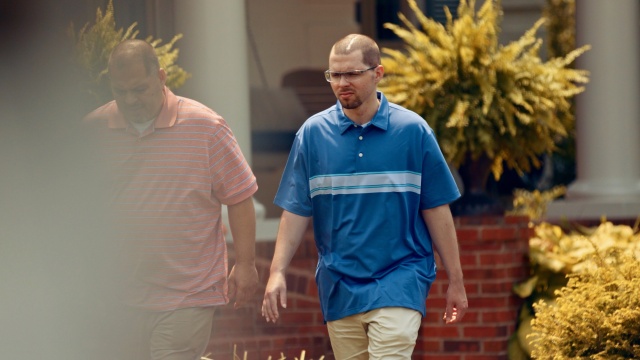 Our Personal Injury Lawyers
Have Over 55,000
5-Star
Reviews
They were caring and concerned about my case. They fought harder then I had intercepted. Communicated in many ways to make sure I understood. Thank you.
Georgia
Workers' Compensation
The staff was amazing, they treated me with the utmost respect and professionalism. Kept me informed every step of the way about my case. Always asked how I was doing and was prompt with responding to any of my questions or concerns. They are a great team!
Antonia
Premises Liability
Morgan and Morgan is truly the best law firm! PERIOD! You could consider yourself blessed when they take your case. Immediately, you can breathe. Anxiety goes from a 10 to 0! I needed them 3 TIMES! I wish I didn't have to hire an attorney but my family and I were blessed. We won every single time! Insurance companies truly know that they will take it to court! I got settlements for all 3 lawsuits. Never stepped a foot into a courtroom. Thank you so much Morgan & Morgan!
The entire Morgan & Morgan team, including my case manager Michelle Hill, have been a blessing! From the first phone call I made to them, they have been extremely compassionate, very helpful, and 100% professional. I would recommend Morgan & Morgan to anyone because THEY CARE!
Results may vary depending on your particular facts and legal circumstances.
See More
See Our Nationwide Results
We've won over $15 Billion for our clients in cases of all types. Let us work hard for you.
120,000,000
Car Accident
28,450,105
Medical Malpractice
820,000
Unpaid Overtime
91,000,000
Tobacco
3,140,804
Slip & Fall
8,800,000
Premises Liability
1,331,245
Social Security
1,800,000
Civil Rights
Proving a Personal Injury Case in Wisconsin
Most personal injury cases are based on negligence. This means that in order to prove your case in court, you have to prove all of the elements of negligence. To do this, you must present evidence of the following:
1. Duty
The first thing your lawyer will have to prove in court is that the defendant owed you a duty of care. In a car accident case, this is the duty to drive safely and not put others at risk. In a medical malpractice case, a duty is created when there is a doctor-patient relationship. In a slip and fall complaint, a homeowner has a duty to keep their property safe and free from dangers that would cause a person to fall and get injured. No matter what kind of case you have, if there's no evidence that the defendant owed you a duty of care, the claim will not succeed. 
2. Breach
The next thing your lawyer will have to prove in court is that the defendant breached that duty of care. Using the same examples from above, a breach in a car accident case could be shown by providing evidence that the defendant was texting while driving. Everyone is well aware that texting and driving is dangerous. Therefore, this is clearly breaching a duty of care by failing to keep everyone else on the road safe. In a medical malpractice case, a doctor breaches their duty by making a mistake that isn't in line with a reasonable standard of care. For example, if the doctor administered the wrong medication, this is likely a breach of duty. In a slip and fall case, the owner breaches their duty of care if they let their sidewalk fall into disarray and then someone gets hurt. 
3. Injuries/Other Damages
Once the first two elements are proven, your attorney must also show that there were injuries or other damages suffered. In a car accident case, this would be physical injuries as well as property damage to the car or anything that was inside the car and destroyed. This could also include emotional injuries, such as pain and suffering or emotional distress. 
4. The Breach Was the Proximate Cause of the Injury/Damages
It's not enough to simply prove that you suffered injuries. The injuries have to be the result of the breach. So, in a car accident case, the injuries you suffered must actually be a result of the car accident.
Why Should I Speak With a Personal Injury Lawyer in Wisconsin?
Anytime you're in an accident or you are injured, it's a good idea to speak with a personal injury lawyer in Wisconsin. They are professionals who do this for a living and will be able to determine if you have a valid legal claim or not. Additionally, it's important to speak with a lawyer soon after the accident so you make sure you don't miss any important deadlines. Almost all personal injury lawyers will offer a free consultation, so it won't cost you anything except a little bit of your time to speak with an attorney and see if they have any advice regarding your case.
What Is the Statute of Limitations?
In Wisconsin, the statute of limitations for most personal injury cases is three years from the date of the incident. This means you must file your lawsuit within three years, or you will be barred from recovering any compensation. This statute of limitations applies whether the case is a result of negligence or caused by an intentional tort, such as an assault. 
Minors
If you were under the age of 18 at the time of the accident, the statute of limitations is different. The clock doesn't start running until you turn 18, and once you turn 18, the deadline is two years instead of three. Therefore, you have three years from the day you turn 18. This could extend the statute of limitations by several years if you were in an accident at a young age. 
Responsible Party Leaves the State
If the party responsible for the accident leaves the state and resides outside of the state beginning shortly after the accident, the statute of limitations may also be calculated differently. If this is the case and the lawsuit cannot be filed before the responsible party moves out of the state, the time where they aren't present in the state will not be counted. In other words, the clock won't run during this time. 
The statute of limitations is arguably the most important aspect of a personal injury case because if you miss the deadline, you have no case. If you're ever confused about the deadline, you should contact a personal injury lawyer in Wisconsin right away. 
Is There a Limit to the Compensation I Can Recover?
For personal injury cases in Wisconsin, there is a cap on some of the damages that you can recover. For punitive damages, you cannot be awarded more than $200,000, or two times the amount of the compensatory damages, whichever is greater. In order to collect punitive damages, you must show that the defendant's conduct was extreme or outrageous. 
For economic and non-economic damages, there is no cap unless it's a medical malpractice case. For medical malpractice cases, there is a limit of $750,000 for non-economic damages. 
How Long Will My Case Take?
All personal injury cases are different, and it's difficult to say exactly how long each one will take. Simpler cases that are settled quickly might be resolved within a couple of months. A more complex case that goes to trial could end up taking several years. 
Can I Afford a Personal Injury Lawyer?
We all know that lawyers can be expensive. However, this doesn't have to prevent you from filing a personal injury case. Most reputable personal injury lawyers work on a contingency fee basis. This means they don't collect any money from you upfront, but only get paid if they win or settle your case. Their fee comes directly from the money awarded at trial or the settlement, and because of that, you never have to worry about it. Most lawyers take a percentage of the compensation, usually between 30 and 40 percent. While this might sound like a lot, it allows almost anyone to file a personal injury claim, even if they don't have the money on hand. This type of fee arrangement with your lawyer is the standard practice in a personal injury case.
What if It Was Partially My Fault?
Wisconsin personal injury cases are governed by modified comparative negligence. This means that even if you are partially to blame for the accident, you can still recover compensation for your injuries. Your monetary award will be reduced by the amount that you are at fault. For example, if the court awards $100,000 and determines that you were 40 percent at fault, you will be able to recover $60,000. However, if you are 50 percent or more at fault, you won't be able to recover anything at all. So in the case that $100,000 is awarded but the court determines that you were 52 percent at fault, you will not receive anything at all. 
Are All Personal Injury Cases Based on Negligence?
No. Most of the personal injury cases in Wisconsin are based on negligence, but not all. Dog bites, for example, are based on strict liability. This means that if a dog bites someone, the owner is liable for the damages even if they weren't being negligent. If you were injured but aren't sure if you have a legal claim based on negligence or not, contact a personal injury lawyer in Wisconsin for help.
Morgan & Morgan Is the Firm for You
If you're looking for a personal injury law firm with the experience, dedication, and compassion to handle your case, look no further. Morgan & Morgan has been assisting people with personal injury claims for decades. We are America's largest personal injury firm, and we have the resources necessary to take on anyone, including even the largest corporations that many smaller firms might be afraid of. Since we are nationwide in scope, we can always connect you with a lawyer in your area. If you need a personal injury lawyer in Wisconsin, we can help. Contact us today for a free and confidential evaluation.