Shortened/display title
Virginia Personal Injury Attorneys
$15 Billion+ Won

•

800+ Lawyers Nationwide

•

The Fee is FreeTM, Only Pay If We Win

•

America's Largest Injury Law Firm

•

Protecting Families Since 1988

•
Local Personal Injury Lawyers Who Care
At Morgan & Morgan, we provide high-quality legal representation for injury victims in Virginia and all across America. Since our founding more than 30 years ago, we've won upwards of $15 billion for people just like you.
Although we're bigger now than we once were, our firm has remained committed to what's made us successful: Treating every client like family. From start to finish, you can count on us to handle your case with the care and attention it deserves.
No matter the cause of your injury – car crash, slip and fall, motorcycle accident, or something else – the attorneys in our Virginia offices are here to help. Schedule a free, no-risk case evaluation today.
Estamos aquí en Virginia: Vivimos y trabajamos en Virginia. Nuestro sitio de web en Español, abogados.com, ayuda la población latina de Virginia. Complete una evaluación de caso gratis hoy.
Free Case Evaluation
Tell us about your situation so we can get started fighting for you. We tailor each case to meet our clients' needs.
The Fee is FreeTM Only Pay If We Win.
Submit a Free Case Evaluation
You can find out if you qualify immediately.
Get a Call From Us
Our specialists will walk you through your case and collect all the right information to win your case.
Let Us Get to Work
Our specialized attorneys will handle every step of your case from start to finish. You don't pay until we win.
Hear From Our Clients
We've helped over 300,000 families across the United States. See what they have to say.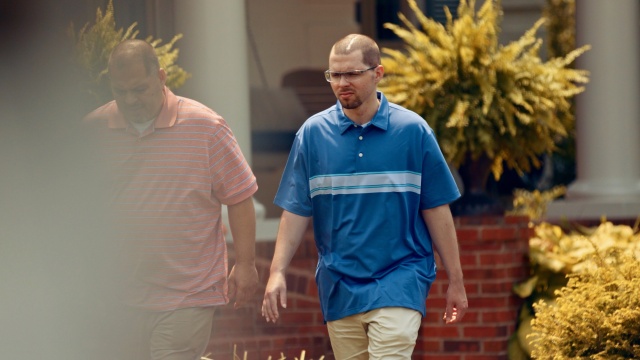 Our Personal Injury Lawyers
Have Over 55,000
5-Star
Reviews
They were caring and concerned about my case. They fought harder then I had intercepted. Communicated in many ways to make sure I understood. Thank you.
Georgia
Workers' Compensation
The staff was amazing, they treated me with the utmost respect and professionalism. Kept me informed every step of the way about my case. Always asked how I was doing and was prompt with responding to any of my questions or concerns. They are a great team!
Antonia
Premises Liability
Morgan and Morgan is truly the best law firm! PERIOD! You could consider yourself blessed when they take your case. Immediately, you can breathe. Anxiety goes from a 10 to 0! I needed them 3 TIMES! I wish I didn't have to hire an attorney but my family and I were blessed. We won every single time! Insurance companies truly know that they will take it to court! I got settlements for all 3 lawsuits. Never stepped a foot into a courtroom. Thank you so much Morgan & Morgan!
The entire Morgan & Morgan team, including my case manager Michelle Hill, have been a blessing! From the first phone call I made to them, they have been extremely compassionate, very helpful, and 100% professional. I would recommend Morgan & Morgan to anyone because THEY CARE!
Results may vary depending on your particular facts and legal circumstances.
See More
See Our Nationwide Results
We've won over $15 Billion for our clients in cases of all types. Let us work hard for you.
120,000,000
Car Accident
28,450,105
Medical Malpractice
820,000
Unpaid Overtime
91,000,000
Tobacco
3,140,804
Slip & Fall
8,800,000
Premises Liability
1,331,245
Social Security
1,800,000
Civil Rights
Do I need to hire a personal injury lawyer in Virginia?
If you suffered one or more injuries caused by an accident or by the negligence of another party, a personal injury lawyer in Virginia can help you receive the compensation you deserve.
First, you have the issue of filing a personal injury claim with either your insurance company or the other party's insurance company. Insurance companies are notorious for pinching pennies when it comes to paying out insurance claims. For a personal injury claim, you need to submit persuasive evidence in the form of medical bills and receipts that describe the repair work done on the damaged property.
Second, you might have enough evidence to file a civil lawsuit that seeks monetary damages. Virtually every type of personal injury case potentially can involve some form of negligence. An act of negligence committed for a personal injury case might be simply an oversight. However, negligence can also involve malicious intent.
When you search for the perfect fit in a personal injury lawyer in Virginia, you want to work with a law firm that has amassed a record over the course of decades winning judgments for clients. Since 1988, Morgan & Morgan has helped our clients recover more than $15 billion in personal injury judgments. Not only have we compiled an impressive record of success, but we also bring something else to the table when you sit down with us for a free case evaluation.
We bring compassion to the table as well.
Suffering one or more injuries can leave a legacy of trauma that lasts for months, if not years. Then, you have the issue of personal finances. How do you expect to cover the costs associated with medical care, without having any income coming in to pay for daily necessities? Many of our clients had to leave their jobs because of the severity of their injuries.
No work equals no pay.
If you were injured in an accident or an incident that was caused by the negligence of another party, contact a highly-rated personal injury lawyer in Virginia.
Schedule a free case evaluation today with one of the experienced personal injury attorneys at Morgan & Morgan.
What Are the Most Common Types of Personal Injury Claims in Virginia?
Personal injury law allows a plaintiff to seek monetary damages for the negligent acts committed by another party. How much compensation you deserve depends on the type of personal injury case.
Motor Vehicle Accidents
Auto collision cases represent the largest percentage of personal injury lawsuits filed in civil courts. Driver negligence plays a huge role in determining the outcome of the legal action taken against another party. Distracted driving is a frequent contributor to auto accidents. Since most states have some type of law on the books that prohibits texting and driving, plaintiffs that can prove another party texted while driving might have enough evidence to win a favorable judgment.
If you were injured in a car collision and you believe at least one other party caused the accident because of negligence, you should contact a personal injury lawyer in Virginia who specializes in handling motor vehicle accident cases.
Slip and Falls
An employee of a department store just finished cleaning a section of the store's floor. However, the employee failed to place a "Wet Floor" sign over the slick area and a couple of minutes later, you slipped and fell where the employee should have placed the "Wet Floor" sign. Although this is an act of forgetfulness and not intentional negligence, you might still have a convincing enough case to file a lawsuit that seeks monetary damages for your injuries.
Slip and fall incidents are common occurrences in hotels, restaurants, and convenience stores. The fast-paced environment in each of these types of businesses can lead to an unintentional act of negligence. Unintentional or not, you have the right to seek compensation for any injuries that were produced by a slip and fall incident.
Premises Liability
If you suffered injuries on another party's property because of a defective or dangerous condition, you might be eligible to win a civil judgment for monetary damages. A premises liability case can happen just about anywhere, from a shopping mall to your next-door neighbor's backyard. Virginia offers numerous opportunities for premise liability cases to develop on government-owned land.
Virginia is home to dozens of state and federal historic sites, from pre-Revolutionary War Jamestown to the place where two legendary Civil War battles took place: Manassas National Battlefield Park.
Government agencies must provide the same duty of care that private property owners are supposed to provide. If you received an injury on government-owned property and you believe the government allowed a defective or dangerous condition to go unattended, you might have enough evidence to file a personal injury lawsuit for premises liability.
What Are the Types of Monetary Damages?
There are two broad categories of monetary damages for personal injury judgments: Compensatory and punitive. Compensatory damages break down into two additional categories.
Special Compensatory Damages
As a form of economic damages, special compensatory damages take care of financial issues. You use the money awarded for special compensatory damages to pay off medical bills, which for personal injury cases can exceed $10,000. Some of the medical bills covered by special compensatory damages include diagnostic tests, treatment programs, prescription medications, and assistive devices such as a wheelchair. Special compensatory damages also cover the costs of hospital stays and medical transportation.
After taking care of your medical bills, you use the remaining portion of special compensatory damages to pay for the repair work done to any damaged property. Auto accidents often leave behind damaged vehicles that require extensive repair work or need to be replaced because the cost of repair work exceeds the value of the damaged motor vehicle. If you had to miss work because of your injuries, you can make up for the lost wages by using the money awarded for special compensatory damages.
General Compensatory Damages
Pain and suffering is not something that you can quantify, although it is there daily in the form of physical pain and emotional distress. Many victims of personal injury incidents have to deal with physical and emotional scars, some of which last a lifetime. If you were involved in an incident that left you with serious injuries, contacting a personal injury lawyer in Virginia can help you win monetary damages for pain and suffering.
Another reason to award general compensatory damages is that the plaintiff lives a lower quality of life. This type of general compensatory damages often is awarded to victims that suffered an amputation or traumatic brain injury. If a personal injury incident resulted in the death of a loved one, you can seek general compensatory damages for the loss of companionship.
Punitive
A judge or jury does not award punitive damages to pay you for all your financial losses. Punitive damages punish a defendant for causing the incident that harmed you. The chance of you winning punitive damages increases if the judge or jury discovers the act of negligence that caused your injuries was done with malicious intent.
Working with a personal injury lawyer in Virginia can help you recover punitive damages. Your attorney will investigate the personal injury incident to determine whether the defendant committed one or more acts of negligence and whether the acts of negligence were done with an intent of malice.
What Is the Statute of Limitations for Filing a Personal Injury Claim in Virginia?
All states impose a statute of limitations for filing a personal injury lawsuit. The deadline for filing a personal injury lawsuit in Virginia is two years from the date of the incident. Sometimes, the symptoms of injuries take time to develop, such as a concussion. In cases of delayed symptoms development, you have two years from the date when you discovered the symptoms of an injury to file a personal injury lawsuit in Virginia.
If you want to file a personal injury lawsuit against a federal government agency, you have to notify the agency before you file the lawsuit. You have one year after the date of an incident to file a civil lawsuit against a state agency, while you have just six months to file a personal injury lawsuit against a town or city in Virginia.
Please note that if you fail to meet the statute of limitations for filing a personal injury claim in Virginia, you can expect the court to dismiss your lawsuit.
Does Virginia Limit How Much Money a Plaintiff Can Win in a Judgment?
Virginia law does not place a cap on the monetary damages awarded for most types of personal injury lawsuits. However, there are two important exceptions to the no-cap rule.
First, Virginia caps the monetary damages awarded for medical malpractice lawsuits at $2 million. Second, the state limits the amount of punitive damages for any type of personal injury case to $350,000.
How Long Will My Lawsuit Take?
Personal injury lawsuits are typically time-consuming. You have to wait for your case to appear on a civil court docket, which can take months or even more than a year. Then, the trial itself can last for weeks. To reduce the amount of time it takes to litigate a personal injury lawsuit, a personal injury lawyer in Virginia might try to negotiate with the other party's attorney. Negotiating a favorable settlement not only keeps your case out of court, but also allows you to continue working without any interruptions from a court proceeding.
Schedule a Free Case Evaluation
A personal injury attorney from Morgan & Morgan is here to help you win a favorable judgment. We are also available to ensure you file the most convincing insurance claim. Our team of investigators conducts thorough investigations that include collecting compelling evidence and speaking with witnesses.
When you work with a personal injury lawyer in Virginia, you want to work with one who charges on a contingency fee basis. This means you pay nothing upfront and your attorney gets paid when you win a civil judgment against the defendant.
Schedule a free case evaluation with a personal injury attorney from Morgan & Morgan.